DT Exclusive: Every interview with Pele ever
March 22, 2015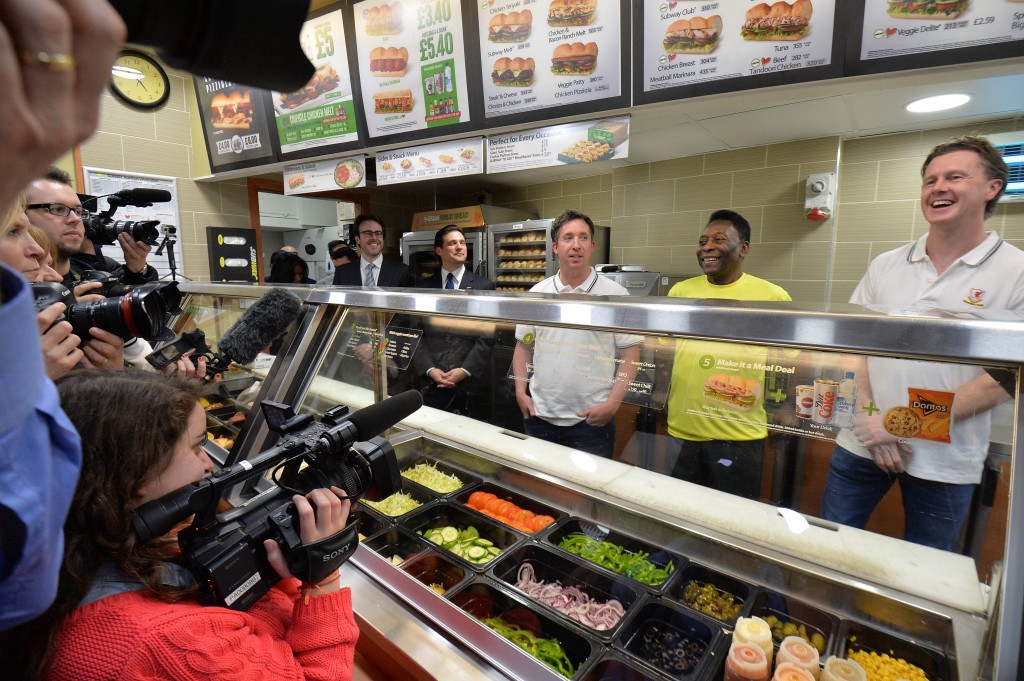 Pele was recently in London, making sandwiches with Liverpool greats Robbie Fowler and Steven McManaman as part of a surreal campaign for a certain international fast food chain. As part of this event, he spoke to a number of journalists, giving him the opportunity to say the things he always says.
This is every Pele interview ever.
First of all, Pele, thank you so much for taking the time to-
Lionel Messi isn't as good as me.
OK, um, I didn't ask that question yet, but-
Cristiano Ronaldo isn't, either. Like Messi, he is good, but he is not Pele good. These sandwiches are Pele good, though. Eat Pele fresh!
Alright. Thanks for clearing that up. Changing subjects for a moment, what do you think of-
I scored 1,281 goals!
Yeah, yep, I heard that somewhere.
It was me. I said it.
Come to think of it, yes, I did hear it from you. Anyway, how has the game-
When Brazil lost to Uruguay in the 1950 World Cup, I was nine years old and I saw my father cry for the first time. But I promised him I would win the World Cup for him one day and I did! Three times!
That's not what I was going to ask, but-
Messi has never won a World Cup. Neither has Cristiano Ronaldo. Neymar will be a great player, but none of them will win three World Cups or score 1,281 goals like someone I know.
OK.
To be clear, that someone I know is me. Pele. I know Pele because I am Pele.
What do you think of Sepp Blatter pursuing another term as FIFA president? Do you think it's time for a change? And thank you for letting me ask that whole question before saying something negative about Lionel Messi.
Sepp Blatter is the man for the job because he has been doing it a long time and he has helped the growth of football around the world and he gave me an honorary Ballon d'Or. Did any of the other candidates give me an honorary Ballon d'Or, which is worth roughly 10 normal Ballons d'Or — far more than Messi or Ronaldo have won? The answer is no!
Now I'm going to ask you about a few other players, so if you could, just give a few thoughts on each of them. First: Harry Kane.
Good, but not Pele.
Steven Gerrard.
Good, but not Pele.
Coutinho.
Good, but not Pele.
Santa Claus.
Good, but not Pele.
OK. I think we're about done here. Are there any other words you'd like to share before we wrap this up so Maradona can resume insulting you in order to continue this endless cycle?
Goals. World Cups. Pele. Sandwiches.
Perfect.
Contributors
Howler
TAGS
WELL, IT DEPENDS ON WHAT YOU MEAN BY "FREE."
Enter your best email for full access to the site.