Home
Dirty Tackle
Liverpool fans had to hold Mario Balotelli back from a confrontation with Chris Smalling
Liverpool fans had to hold Mario Balotelli back from a confrontation with Chris Smalling
March 22, 2015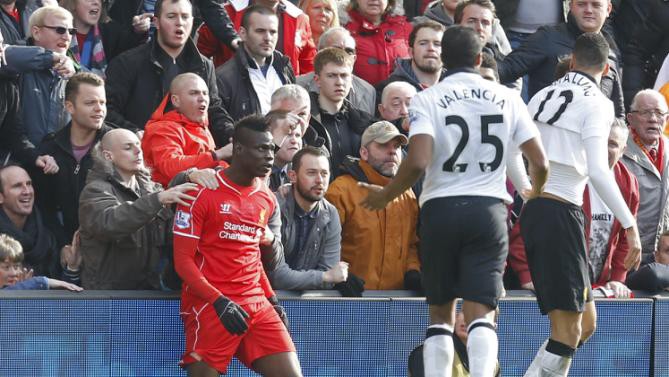 In the aftermath of Steven Gerrard's stomp and go performance in Liverpool's 2–1 loss to Man United, Mario "I do what I want" Balotelli entered the match and promptly earned a yellow card himself. A bit later, the Italian striker got into a tussle with Chris Smalling by the touchline and, in order to prevent him from suffering a similar fate to Gerrard, several Liverpool fans held Mario back from charging at his opponent.
https://gfycat.com/ifr/BetterGrimyCaudata
Clearly Steven Gerrard has been a negative influence on Balotelli. Also, this makes it clear that when Liverpool fans sing "You'll Never Walk Alone" it's because they'll always be there to hold you back from headbutting Chris Smalling.
Contributors
Howler
TAGS
WELL, IT DEPENDS ON WHAT YOU MEAN BY "FREE."
Enter your best email for full access to the site.