Home
Dirty Tackle
Rome, Florence offering free museum admission to uncultured football fans
Rome, Florence offering free museum admission to uncultured football fans
March 13, 2015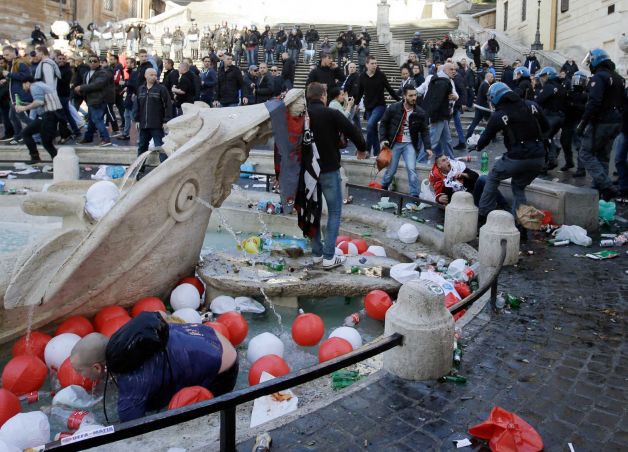 Feyenoord supporters caused international outrage when they damaged a 17th century fountain in Rome while partying before a Europa League match last month, prompting the mayors of Rome and Florence to launch a new initiative to try and get visiting football fans to be more respectful.
Tickets for the upcoming Roma-Fiorentina Europa League matches can be used to gain free entry into several museums in the two cities, in the hopes that a cultural appreciation for their surroundings will convince visiting fans to be less destructive.
From the BBC:
"After the terrible events of the past weeks, culminating with the violence and devastation in the city centre, we want to transform the next dates into something radically different," says a statement on Mr Marino's website. "A match can and should be preceded by an awareness of the beauty of the host city." Florence Mayor Dario Nardella has thanked a radio host for suggested the idea of linking culture with sport. "Culture can help to teach real values," he told Radio 24, adding that if fans are amazed by a city's heritage, "they'll also behave better when they go to cheer on their team."
It's a lovely thought and a novel idea, but it seems like that this will just lead to drunken idiots ravaging museums instead of limiting themselves to outdoor landmarks.
Contributors
Howler
TAGS
WELL, IT DEPENDS ON WHAT YOU MEAN BY "FREE."
Enter your best email for full access to the site.