Home
Dirty Tackle
Internacional player sent off for giving his own club's fans the finger
Internacional player sent off for giving his own club's fans the finger
April 2, 2015
https://www.youtube.com/embed/_udom2L0RUM
Just when you thought that Steven Gerrard's 38-second appearance against Manchester United was the strangest sending off of 2015, Internacional defender Fabricio provides one that's even more surreal.
Both Internacional and visiting Ypiranga were reduced to 10 men late in the first half, but the 28 year old put his side down to nine in the 63rd minute when he apparently couldn't take the verbal abuse of his own club's fans any longer and gave them not one middle finger, but two.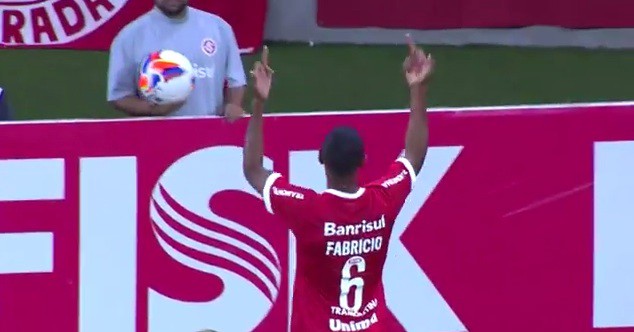 This, of course, incited the crowd even further and Fabricio's teammates quickly tried to call for calm as the referee showed him a red card. Fabricio then pulled off his shirt and threw it on the ground as he wrestled away from teammates who tried to console him.
When he finally made it to the tunnel, he continued to gesture towards the crowd while the boos rained down upon him.
Fabricio has been with the club since 2011, so it's unclear why he turned against the fans now (or why they turned against him). After the match, Inter president Vitorio Piffero said that Fabricio will be suspended through the weekend and his future with the club will be decided upon on Monday, according to Globo.
Even more incredible than the incident itself is that Internacional went on to convert a penalty seven minutes later and won 1–0 despite playing the final half hour 9 v 10.
Video via Paulo Freitas
Contributors
Howler
TAGS
WELL, IT DEPENDS ON WHAT YOU MEAN BY "FREE."
Enter your best email for full access to the site.