Home
Dirty Tackle
Lazio's eagle mascot attacked by a crow in mid-air before Serie A match
Lazio's eagle mascot attacked by a crow in mid-air before Serie A match
April 27, 2015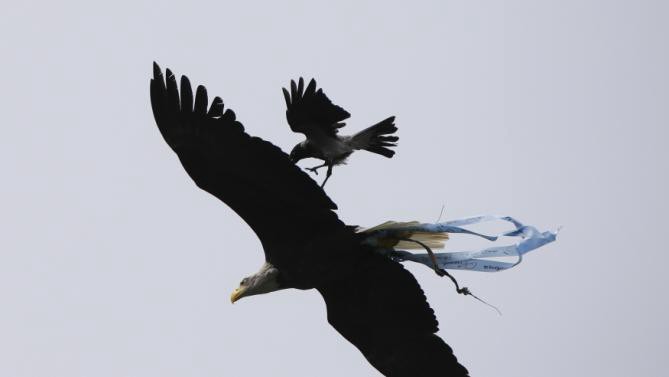 As omens go, seeing a crow attack your mascot in mid-air before a match is the type of thing that would make you want to send everyone home immediately and try again another day. But Lazio must have been feeling brave, since they went ahead with their match against Chievo Verona even after a crow attacked their eagle mascot, Olimpia, above the Stadio Olimpico.
It's unclear whether the much smaller crow hurt Olimpia at all, but the incident did sum up how the game went for the home side. Miroslavo Klose gave Lazio a 1–0 lead just before halftime, but Alberto Paloschi equalized for Chievo in the 75th minute and second-place Lazio were forced to settle for a draw with 14th-place Chievo.
Olimpia should probably just stick to flying Alitalia from now on.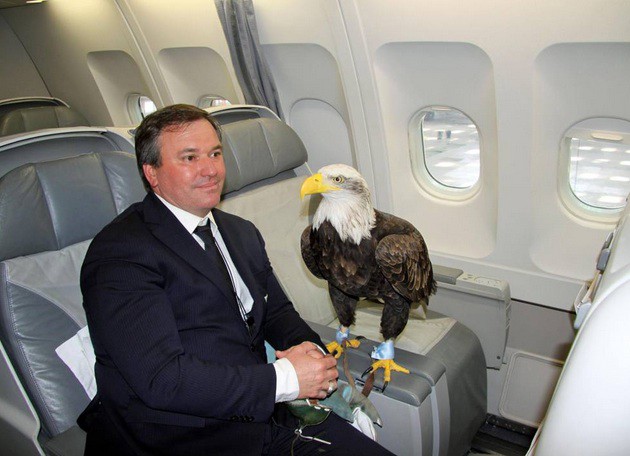 Contributors
Howler
TAGS
WELL, IT DEPENDS ON WHAT YOU MEAN BY "FREE."
Enter your best email for full access to the site.