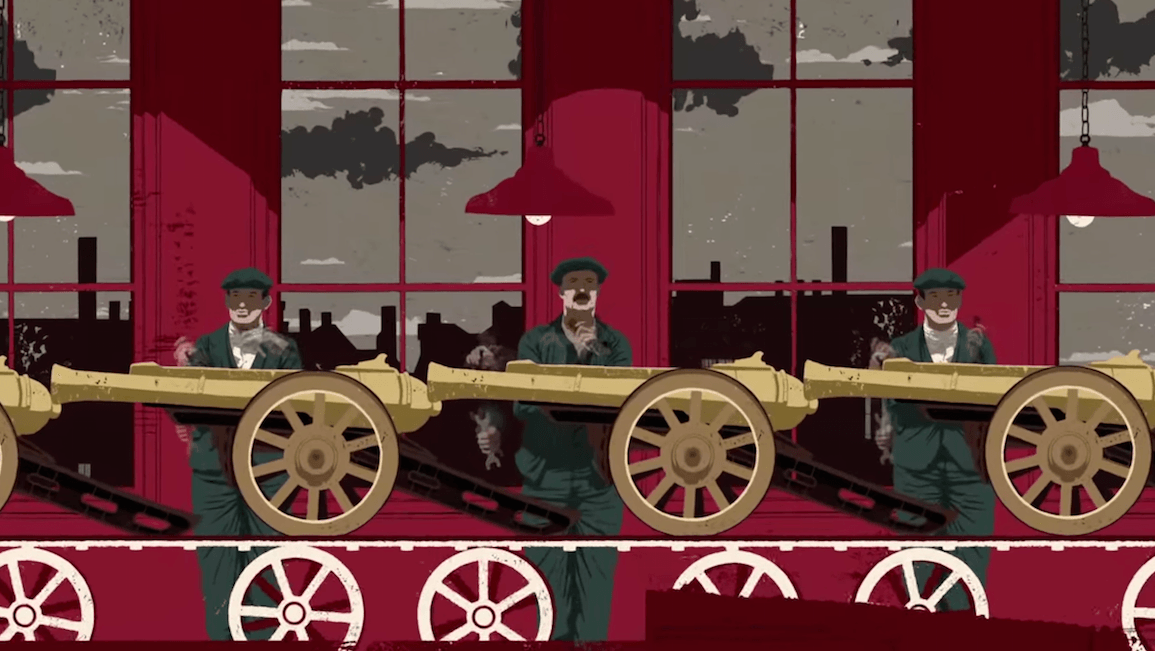 Gatorade asked us to help tell stories about four of Europe's most interesting clubs
It's pretty rare that a project this fun comes our way, but when Gatorade told us they wanted our help to make something that examined the identities of four of Europe's biggest clubs, we jumped at the chance to bring the art from the mag and make it move around the screen. With help from some of our favorite illustrators, including Peter Diamond (who made our Leo Messi and Tim Howard covers), plus club experts like former Liverpool defender Gary Gillespie and Arseblog founder Andrew Mangan, we worked with an animation studio, music house, and sound designer to give the stories some life. Check out the results below.
https://www.youtube.com/embed/BC71vNOUnbg
Barcelona / Illustration by Golden Cosmos / Voiceover by Angel Iturriaga
https://www.youtube.com/embed/yDgFtC8BiF8
Liverpool / Illustration by Peter Diamond / Voiceover by Gary Gillespie
https://www.youtube.com/embed/eHxVZrtEARU
Arsenal / Illustration by Mark Smith / Voiceover by Andrew Mangan, founder of Arseblog
https://www.youtube.com/embed/BzQB-GA083I
Juventus / Illustration by Davide Bonazzi / Voiceover by Enrico Zambruno
Animation by Vranizan Design. Music by Comma. And big thanks to the folks at TBWAChiatDay, Gatorade, and all the clubs for making it happen.
Contributors
Howler
TAGS
WELL, IT DEPENDS ON WHAT YOU MEAN BY "FREE."
Enter your best email for full access to the site.