Home
Dirty Tackle
Man United to offer XXXXL shirts by popular demand, Spurs still offer bigger
Man United to offer XXXXL shirts by popular demand, Spurs still offer bigger
June 10, 2015
https://www.gettyimages.com/
To match the size of their record deal with new kitmaker Adidas, Manchester United will offer XXXXL shirts next season. Their shirts for the 2014/15 season, the last made by Nike, were only available to more rotund fans up to size XXXL. But thanks to Adidas, supporters can now spend the summer keeping hydrated exclusively by drinking melted ice cream and still fit into a top originally intended to be worn by a world-class athlete.
From the Daily Mail:
Officials at Old Trafford were originally contacted by frustrated fans some time ago and approached then manufacturer Nike to see if anything could be done.
The US sportswear firm, however, believed that there would not be enough demand for the giant jerseys and decided against providing them.
However, United revisited the idea with adidas, who won the war to become the club's latest manufacturer, and the German firm took a different approach.
The crown for largest shirts in the Prem still belongs to Spurs and American firm Under Armour, however, with their XXXXXL offering. Finally, a measure by witch Spurs surpass Arsenal.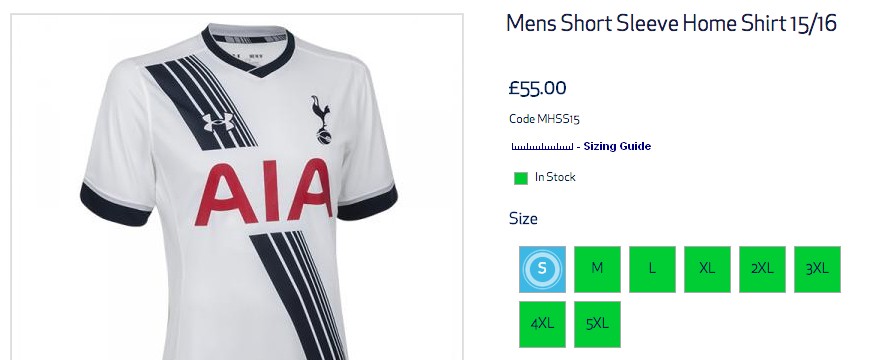 Contributors
Howler
TAGS
WELL, IT DEPENDS ON WHAT YOU MEAN BY "FREE."
Enter your best email for full access to the site.