The Andes are Always Watching Over Estadio Nacional
June 19, 2015
The History of Chile's Foremost Stadium is Marked by Extreme Highs and Lows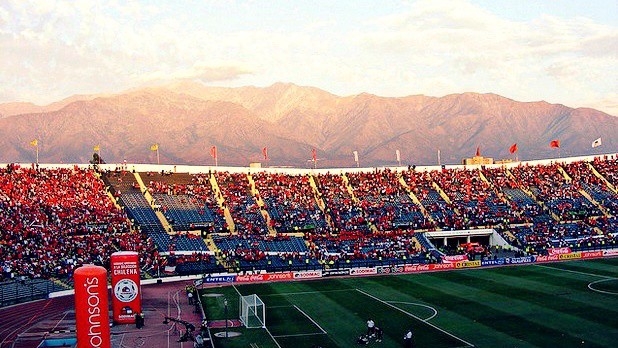 By Dan Stelly | Photo via Pablo Viojo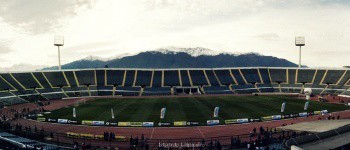 Tenants: Universidad de Chile
Location: Santiago, Chile
Capacity: 48,665
Opened: 1938
Thousands of fans will enjoy the sweeping views of the Andes Mountains when they file into Estadio Nacional for the 2015 Copa América. If mountains could talk, they'd tell of the stadium's checkered past. High points include hosting the 1962 World Cup — in which Chile finished a best-ever third — and a long history of Santiago derbies between Universidad de Chile, Colo-Colo, and Universidad Católica.
However, the stadium may be even more famous for its use as a detention facility during Chile's junta regime in the fall of 1973. Over 40,000 people were held at the facility during the period, and many prisoners reported instances of torture and execution. It's a dark memory that no modern-day renovations can fully erase, although the ground is on course to receive a $35 million makeover that includes a roof and an expanded capacity. The panorama, of course, needs no upgrade.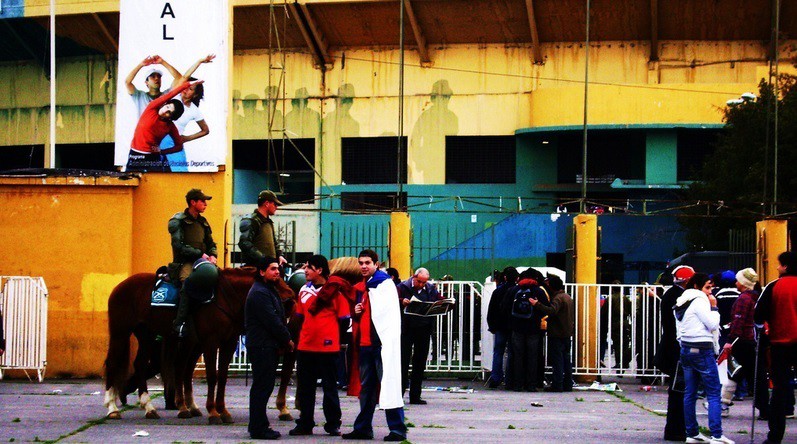 Note: Each week, we highlight a new stadium, from Old Trafford and the Camp Nou to Rhyl FC's 3,000-seat Belle Vue ground. If you'd like to have this feature (along with other dispatches from the soccer universe) delivered straight to your inbox, sign up for our weekly bulletin.
Additional photos: Eduardo Llanquileo & Razl Marysol Machay
Contributors
Howler
TAGS
WELL, IT DEPENDS ON WHAT YOU MEAN BY "FREE."
Enter your best email for full access to the site.