By Dan Stelly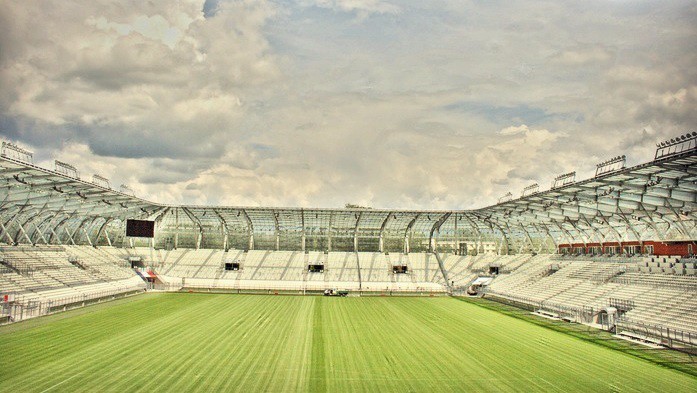 The Alps Are Always Watching Over Grenoble's Stade des Alpes
By Dan Stelly | Photo via Grégoire Lannoy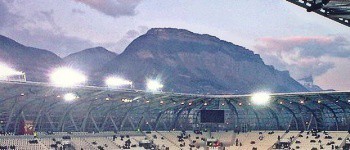 Tenants: Grenoble Foot 38
Location: Grenoble, France
Capacity: 20,068
Opened: 2008
The crowds may be small and the soccer may be of the fourth-division variety, but it's hard to argue with the picturesque views and beautiful design of Grenoble's Stade des Alpes. Sitting at the base of the Alps in southeastern France, the translucent ground plays host to Grenoble Foot 38, who suffered a bankruptcy-induced relegation to the fifth division in 2011 and are currently fighting their way back up the league pyramid.
The club did enjoy a spell in Ligue 1 from 2007–09, however, and even handed visiting Paris Saint-Germain a 4–0 defeat. Today, Grenoble take the pitch against wholly different sides — like PSG and Lyon's reserves, for example — but their pitch is still in the top tier.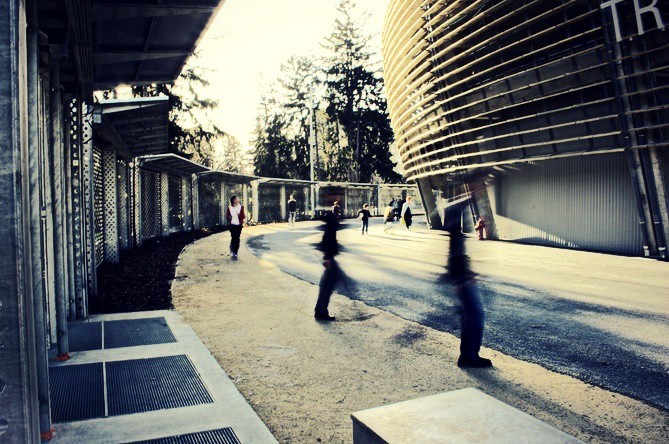 Note: Each week, we highlight a new stadium, from Old Trafford and the Camp Nou to Rhyl FC's 3,000-seat Belle Vue ground. If you'd like to have this feature (along with other dispatches from the soccer universe) delivered straight to your inbox, sign up for our weekly bulletin.
Additional photos: PSGMAG.NET & Grégoire Lannoy
Contributors
Howler
TAGS
WELL, IT DEPENDS ON WHAT YOU MEAN BY "FREE."
Enter your best email for full access to the site.