Home
Dirty Tackle
Miguel Herrera sacked by Mexico for being Miguel Herrera at Philadelphia airport
Miguel Herrera sacked by Mexico for being Miguel Herrera at Philadelphia airport
July 28, 2015
https://www.youtube.com/embed/_KcvjfAP02g
A man as cartoonishly animated as Miguel Herrera was always going to burn out rather than fade away as Mexico's coach. So maybe it's fitting that right after winning the Gold Cup, his first trophy with the national team, he was sacked for allegedly punching a TV pundit in the neck at Philadelphia airport.
The video above contains footage of the incident, but it's hard to tell what Herrera does. If anything, he seems calm, refraining from his usual hyperactive, "man going through a werewolf transformation" antics we see on the touchline. But whatever happened, it was apparently enough to end his brief reign after what was arguably its greatest achievement.
From ESPN FC:
"He can't stay, what he did isn't ok," one Liga MX club director told ESPN Mexico. "How stupid, because he'd got through the worst."
But really, you can't say that you thought this guy was ever going out any other way than after punching a journalist in the neck at Philadelphia International Airport.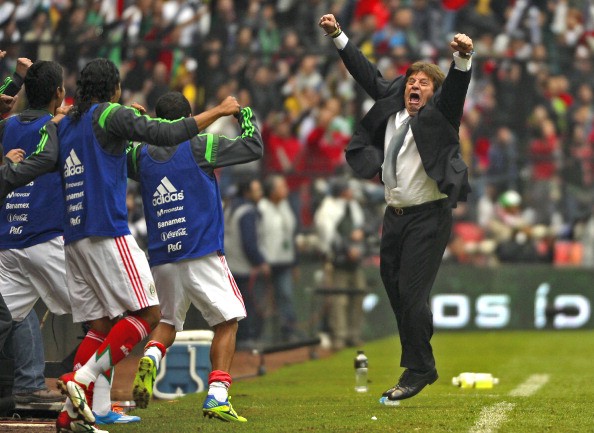 Until we meet again, Piojo. Until we meet again.
Contributors
Howler
TAGS
WELL, IT DEPENDS ON WHAT YOU MEAN BY "FREE."
Enter your best email for full access to the site.