What to do when you've been transfer banned, by FC Barcelona
July 6, 2015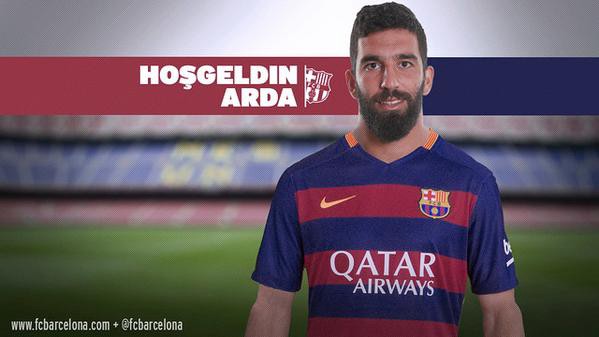 In April 2014, Barcelona were given a 14-month transfer ban by FIFA for breaking rules related to the transfer of players under the age of 18. FIFA rejected their appeal in August of that year and in December, the Court of Arbitration for Sport rejected another appeal. "Barcelona will not be allowed to sign any players in 2015," said the BBC at the time.
This would be devastating news to any club, but Barcelona have found a way to cope in this bleak and treacherous time. The following is their guide to coping with a transfer ban for a full year.
Step 1: Be sure you're starting with perhaps the greatest team ever assembled
The initial appeals process will take months, so use this time to buy whatever you need for the foreseeable future. World class strikers (even if they are currently serving their own extended FIFA bans), defenders, whatever. Just spend whatever it takes, jam them into the squad and once your transfer ban goes into effect at the start of the next calendar year, you won't even need to do any business is the always tricky January window.
If anything, being banned from doing business in January will be a blessing, since you won't be able to panic buy in the midst of poor midseason form and mess up what will eventually prove to be perfection.
Step 2: Send FIFA a thank you note after you win the treble
Seriously, not being allowed to make moves in January is a gift from above. If you can figure out a way to get a transfer ban every January, do it.
Step 3: Act like your transfer ban doesn't exist
Once the summer window rolls around, the year-long ban is basically over, so go ahead and resume business as usual. Technically, the ban is just on registering new players, so you can go ahead and buy literally every player in existence if you want and just wait a few months until the calendar turns over to have them play — well rested and eager for the most important part of the season while every other club's players are already worn out.
Spend €52 million by the sixth day of July on Aleix Vidal and Arda Turan. It doesn't matter. Then go and buy whoever else you want after that. What player wouldn't want to join the best team in the world and collect a bunch of medals while only playing half a season? Hell, they might even be like Thomas Vermaelen and get medals while not having to play at all.
Transfer bans: A strategic advantage and a brilliant recruitment tool. They're the best!
Step 4: Laugh
HAHAHAHAHAHAHAHAHAHAHAHAHAHAHAHAHAHAHAHAHAHAHAHAHAHAHAHAHAHAHAHAHAHAHA!
Contributors
Howler
TAGS
WELL, IT DEPENDS ON WHAT YOU MEAN BY "FREE."
Enter your best email for full access to the site.