Home
Dirty Tackle
Damien Duff inspired to donate all his wages to charity by his son's heart surgery
Damien Duff inspired to donate all his wages to charity by his son's heart surgery
August 25, 2015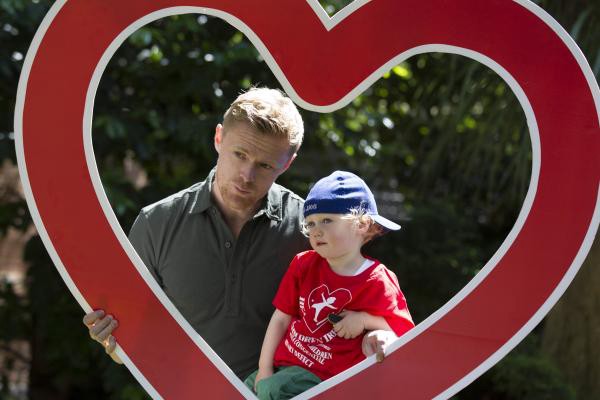 When former Chelsea winger Damien Duff joined Shamrock Rovers last month, it was reported that he would donate his wages to charity and end his career on an altruistic note. Since David Beckham did the same thing at PSG on a larger scale, Duff's gesture seems to have received limited attention, but his reasons for doing it have nothing to do with PR or a desire to copy Beckham.
Duff's now four-year-old son Woody underwent heart surgery when he was six months old and to show his appreciation for the care his son received, his wages — estimated to be €150,000 and paid by club sponsors Hyundai and Pepper Island, according to the Irish Independent — will go to Temple Street Hospital and Heart Children Ireland.
"Every penny I get is going to charity," said Duff. "I don't want a penny. I thought it'd be something nice to do because I just want to play football.
"The only thing I've taken from Rovers is the loan of a car through Hyundai until I sort my situation out. Otherwise, every penny I get — whether it be bonuses, incentives, appearance money or whatever — is all going to those two charities, 50/50.
"I've done a bit in the past with charities, including Heart Children Ireland, because of my son, and it was straightforward enough. I don't want to make a big story out of it. The charities are close to my heart. My son's operation took place in London, but the check-ups were here."
OK, now I'm 90% sure he's doing this just so he could use that "close to my heart" pun.
Contributors
Howler
TAGS
WELL, IT DEPENDS ON WHAT YOU MEAN BY "FREE."
Enter your best email for full access to the site.