We're sorry to announce soccer has been cancelled
By Ryan Catanese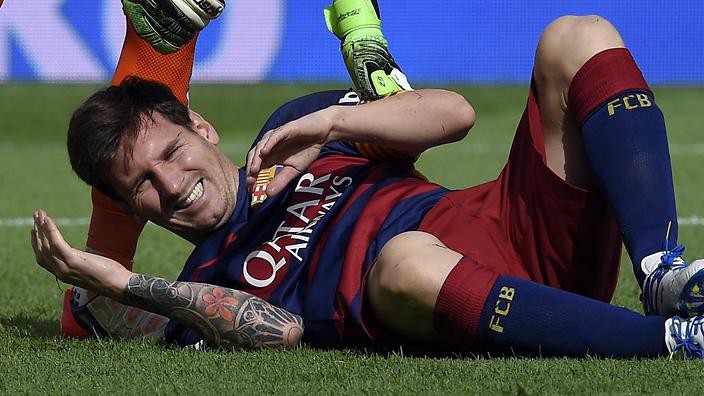 With more games on TV than ever before, it's a great time to be an American soccer fan. The only problem is you have to watch so many matches to keep your cred, and who has time for all that soccer? Other sites will give you statistics and analysis, but as a public service, we here at Howler have used groundbreaking technology to distill soccer knowledge even further. We have compressed fake data and hot takes into bite-sized narratives that talking heads will be over-magnifying and hyper-scrutinizing for the next week. So before you go out into the soccer public, please, be sure to know your narrative.
Soccer Has Died
September 26, 2015. It's a day that will forever stay in our collective memory as the day soccer died, or at least was put on an indefinite leave of absence. One of soccer's most-prized artifacts was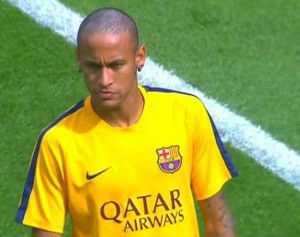 taken from us, stolen cheaply like a pickpocket on the subway. I'm not talking about Neymar's now-buzzed head, which on another day would have been the day's marquee tragedy. No, this was the day that Messi went down and didn't get up.
There are few body parts in soccer history as mythologized as Messi's left leg; perhaps Maradona's hand or Ronaldo's pectorals, Bert Trautmann's neck or Paul Pogba's hair. But early in Barcelona's game against Las Palmas, it was that southpaw peg that gave out on the man they call the Flea. And just like that, soccer was cancelled.
Sure, professional athletes continue to kick an air-filled sphere around a rectangular patch of grass. Some are even compensated financially rather handsomely for it. But be warned: you're not allowed to enjoy it. Games will be won and lost, stars will be born and fade away, but always with something missing. For the next (approximately) two months, a goal is now a somber tribute, not a cause for celebration. God isn't real. We'll all end up dying cold and alone. Every summer will ultimately lead to winter, your heroes will always let you down, your parents lied to you about Santa, and Lionel Messi has a torn MCL.
The tributes around the soccer world came immediately. The newly-shorn Neymar, thrust into a more prominent role with Barcelona's talisman absent, sent a penalty kick into the stands like only Leo can. Cristiano Ronaldo, the longtime Biff to Messi's Marty McFly, refused to celebrate against lowly Malaga, not scoring a single goal despite shooting once for every two times he passed the ball. And Robert Lewandowski, well, he scored several goals obviously but that's just what happens now.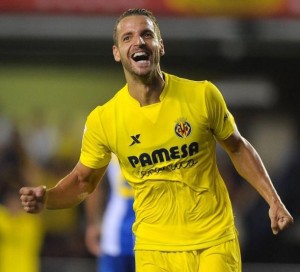 So what's next for the blaugranas with Messi out? Having dropped to the depths of second place behind a Roberto Soldado-led Villarreal (seriously), is there any way back? It seems they will have to make do for the time being with two, instead of 3, of the top ten attacking players in world soccer. These are dire times indeed in Catalonia.
In the meantime, I expect the rest of the world to pay their respects with a moment's silence before each game. No more goal celebrations, perhaps black armbands for all. Is it too much to ask for a Sarah McLachlan tribute concert?
Long live Messi, may he rest in peace. For the next two months.
City Plummets
Before the season started, Manchester City was the trendy team to pick for an underwhelming season. But after a few superstar pickups and a strong first few games, including a literal steamrolling of fellow title favorites Chelsea, the world bought in and the season was all but decided. But the City bandwagoners bought high, like if you sunk all your money into Apple stock in anticipation of the iWatch, only to then realize that an iWatch is just a watch and people don't need a smartwatch when they have a smartphone. Seriously, who buys an iWatch?
Anyway, this is all because in a stunning new development, seasons aren't won in the first month, and in fact, beating Chelsea is just something everyone does now, so that's not much of an accomplishment.
A David Silva-shaped hole in their attack has turned them from lions to emaciated stray kittens, leaving the blues with three straight losses. And elite centerback-turned washed-up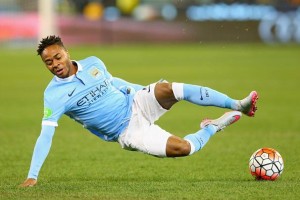 centerback-turned elite again center back Vincent Kompany's absence has left the team leaky at the back. Raheem Sterling, once the answer to all City's problems, suddenly looks like a deer trying to run on a frozen pond, Yaya Toure is back to Saturday Morning Stroll Yaya, and Jesus Navas is probably still hitting crosses to no one in particular days after matchday. But maybe no player is more indicative of City's malaise as their superstar striker Sergio Aguero, who according to Howler sources is still looking for the Monstar who took all his skill away.
In the end, it seems like a race to the bottom for two title favorites. The only thing keeping City fans from worrying about relegation is the schadenfreude of watching Chelsea actually approach the relegation spots. Some may say Arsenal are moving into poll position, but nah — even Arsenal fans know that. Prepare to see Leicester City, the fighting Leters full of #grit, #passion, and #gettingstuckin, in next summer's championship parade.
Now You Know About Darmstadt
Less than three years ago, SV Darmstadt 98 finished 18th in the third division in Germany. But back-to-back promotions meant they too know have the highest privilege in German soccer: losing out to Bayern Munich with three months left in the season.
But it was a weekend to remember for Darmstadt, who scored in the 90th minute to steal a point on the road against Dortmund, who are abruptly coming back to Earth after starting the season with five consecutive wins. It was a vintage 2014/15 Dortmund performance: Darmstadt, who hadn't scored in three games, were only able to manage three total shots, but came out with two goals anyway to secure the point.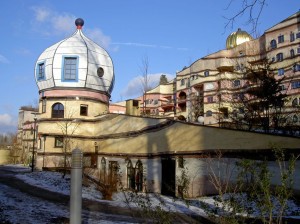 Now, you may be thinking, "Wow! What a great underdog story, magic still exists in the modern game!" And you're partly right; three years ago Darmstadt fans wouldn't have dreamed of even playing a league game at Dortmund's stadium, let alone come out of it with a point. But the sad fact is Darmstadt has now made the biggest contribution to the title they'll make all year in helping the Bayern inch even closer to another league trophy.
So Google Darmstadt now, get that Darmstadt fever. Maybe pitch the longform piece you've always wanted to write about Darmstadt. By next weekend, they'll just be "that game where Dortmund dropped points."
Ryan Catanese is the producer of our podcast Dummy. By day he covers Texas politics for the TV box. You can find him on Twitter posting puppy pictures at @rcatanese
Contributors
Howler
TAGS
WELL, IT DEPENDS ON WHAT YOU MEAN BY "FREE."
Enter your best email for full access to the site.