Mix Diskerud loves pretty much everything about his new life in New York. Except the broker's fees. And the $60 appetizers. And the parking…
By Noah Davis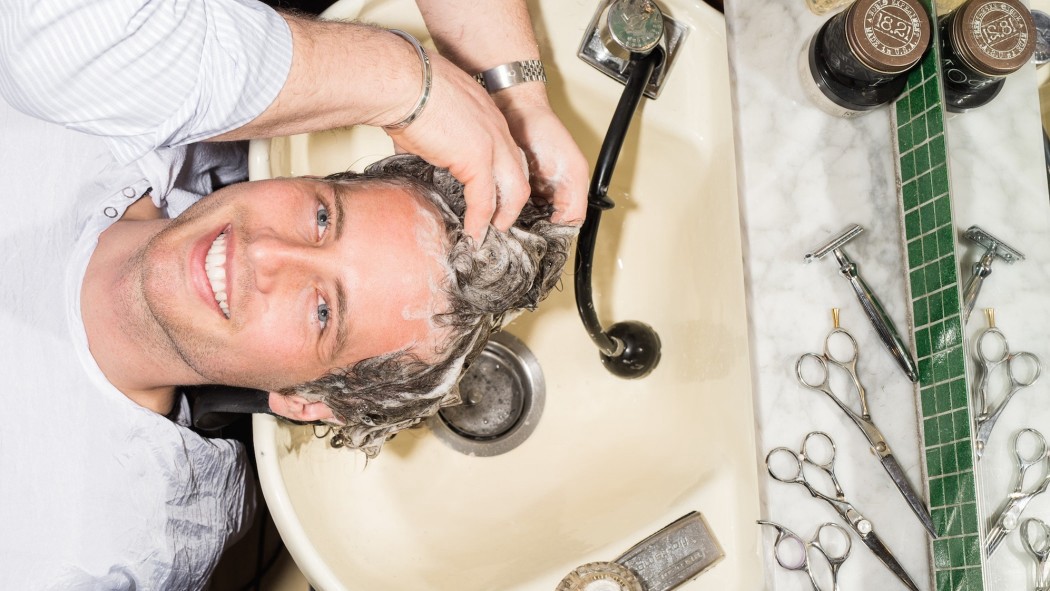 Note from the editor: This story appeared in our Summer 2015 issue. To purchase a copy or a subscription, please visit shop.howlermagazine.com.
Khiry Shelton, the teammate and roommate of Mix Diskerud, is in the process of what the pair has taken to calling "getting New Yorked." It's a loose term for the moments when you realize that you're getting screwed by the unstoppable forces of the biggest American city and there's nothing you can do to prevent what's coming.
The two invented the term while apartment hunting. They picked a $6,650-per-month, 1,195-square-foot crib on the seventh floor of a West Side luxury building that boasts a 75-foot indoor pool, a hot tub, a 38-foot rock climbing wall, basketball and squash courts, and a bowling alley, according to a listing on Apartable.com. "Lots of amenities," Diskerud, 24, says as he walks me through the building's lobby. His tone hints both at the absurdity of said amenities and the excellence of being able to play squash in your apartment building. It was only after settling on the apartment that they found out about the broker's fee, the New York tradition of paying somewhere between 8 and 15 percent of the annual rent to the person who showed you the apartment. They paid. They had no choice. They'd been New Yorked.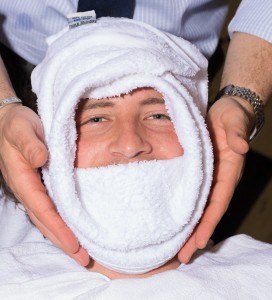 A couple of weeks later, the teammates, famished after hours exploring the neighborhood, sat down at an Italian restaurant in Columbus Circle. They ordered scallops, expecting a side of smashed potatoes and some veggies. A full meal. They received two scallops each. Diskerud, disgusted, ate one, then the next, finishing in two bites. They left, but not before paying $60 each for the food. New Yorked again.
Right now, Shelton's getting New Yorked on his own. While Diskerud talks to me in the lobby, Shelton, who is from Colorado, circles the block searching in vain for a parking spot. He sends Diskerud a text message with some choice words about the lack of spaces. The third time the car passes outside the building's revolving doors, Diskerud laughs and shakes his head. This city, man. He loves living here, loves going to Tao in the Meatpacking District, a spot he and Shelton frequent enough to get free desserts, loves walking aimlessly and feeling the energy, loves helping build NYCFC from nothing. But New York isn't all easy living. It's a battle, every day. And Diskerud is learning to fight.

Of the 14 games the United States men's national team played between May 27, 2014, and February 8, 2015, Diskerud appeared in 10, starting the final seven. The four matches in which he didn't appear? Those were the four the Americans played at the 2014 World Cup. The midfielder, who wore the №10 jersey that had previously belonged to Landon Donovan, was the only field player who failed to get off the bench. It's a fate that seems almost comically cruel… until you hear him talk about the tournament. "I was just walking around smiling the whole time," he says on a couch in the lounge, breaking into his big, marketable grin. "I'm not disappointed whatsoever. My goal was to be a part of that group, and I managed to do that. Everything else was a bonus for me."
It's positive spin, a harmless white lie. It wouldn't be natural if he weren't frustrated that he didn't get on the field at the most prestigious tournament of the sport he loves. But also, you believe he was happy to be there with his boys, content with the knowledge that a water bottle he threw to a teammate on the field might have helped. This is a guy who says one of his favorite memories is winning the Norwegian Junior Cup, not because of the victory but because he got to play with all his friends, the guys he'd been training with since his early teenage years. For Diskerud, it's about the people around him on the journey. To cap it off by raising a trophy was, and remains, a bonus.
Diskerud is now on a different journey. He moved on from Norway, a small country where he was comfortable and everyone knew his name. Bob Bradley, the coach who gave Diskerud his first senior U.S. cap, in 2010, and now manages the midfielder's first club, Stabæk, says Diskerud remains a "favorite son" back home. He needed to leave, and he did, landing in New York after potential moves to the Portland Timbers, the Columbus Crew, Club Tijuana, and others fell through for various reasons. He has a visible and important role on and off the field to help create what should be one of Major League Soccer's most important clubs.
"The crowd was clapping. They filmed me. I blushed of course, because I'm not used to those things."
During an interview, I misphrase a question, asking how it feels to be "back" in MLS. He bristles momentarily, the only time during our multiple interactions that he sounds upset. "A lot of people say 'back' in MLS," he says. "For me, it's not. I've never been a part of MLS or the U.S. system growing up, so all this is new for me." Jurgen Klinsmann told him, "You have to go out of your comfort zone," he says. "This is not my comfort zone whatsoever. I think it's taking a step."
For Diskerud, who possesses a talented and creative attacking mind but can struggle to assert himself for 90 minutes, the American domestic league is a challenge. MLS tends toward a physical game where he sees less time on the ball. The tiny confines of Yankee Stadium's 68-yard-wide field, the smallest in the league, constrict the space further, forcing quick decisions. And as a prized signing, he's under added scrutiny. Early returns are, well, mixed. He tallied the squad's first goal, a lovely curling effort into the side netting in the opening match, but he continues to drift in and out of games. He can be magical one minute and then a nonentity for the next 10.
He's emotionally embracing the art of tackling, working on telling himself he's going to win the challenge. If you do, "you're probably going to get that ball," he says. "Unless the guy next to you is thinking the same thing." That's the mental side, but there's also the physical element. After watching the world-class players at the World Cup, Diskerud returned to Norway, where he and a Rosenborg teammate hired a personal trainer in an effort to bulk up. "I worked out almost every single day for 90 minutes after training," he says. "I had to eat a lot more than I'm used to eating, and sometimes I got a little bit nauseous from eating all that meat and protein." He saw results, adding muscle to a frame that seems taller and heavier than the six feet, 150 pounds listed by U.S. Soccer. He stopped the training when he moved to New York — he now weighs 156, according to his club — but hopes to resume soon. And before you ask: yes, personal training is an amenity offered in his apartment building.


Diskerud occupies a key role in Klinsmann's plans for the post-Brazil Stars and Stripes. He started on the right against Mexico in San Antonio, away from his preferred spot in the center of the field but still on the pitch. That's what matters. He says he enjoyed the partnership with DeAndre Yedlin, the defender's speed pairing well with Diskerud's vision. Thomas Rongen, the former U-20 coach who initially recruited Diskerud to the U.S. program — asking the player if he had an American passport as he lined up to take a corner kick ("An outswinger," Rongen told me. "He's a very good striker of the ball.") at a friendly in Mexico — argues that his former charge isn't a natural defender but he's willing and able to understand what is needed. "He's as free-flowing on the field as he is off the field," Rongen says. "People might interpret that as laissez-faire. What I noticed was that when you did put him on the field, he was very competitive."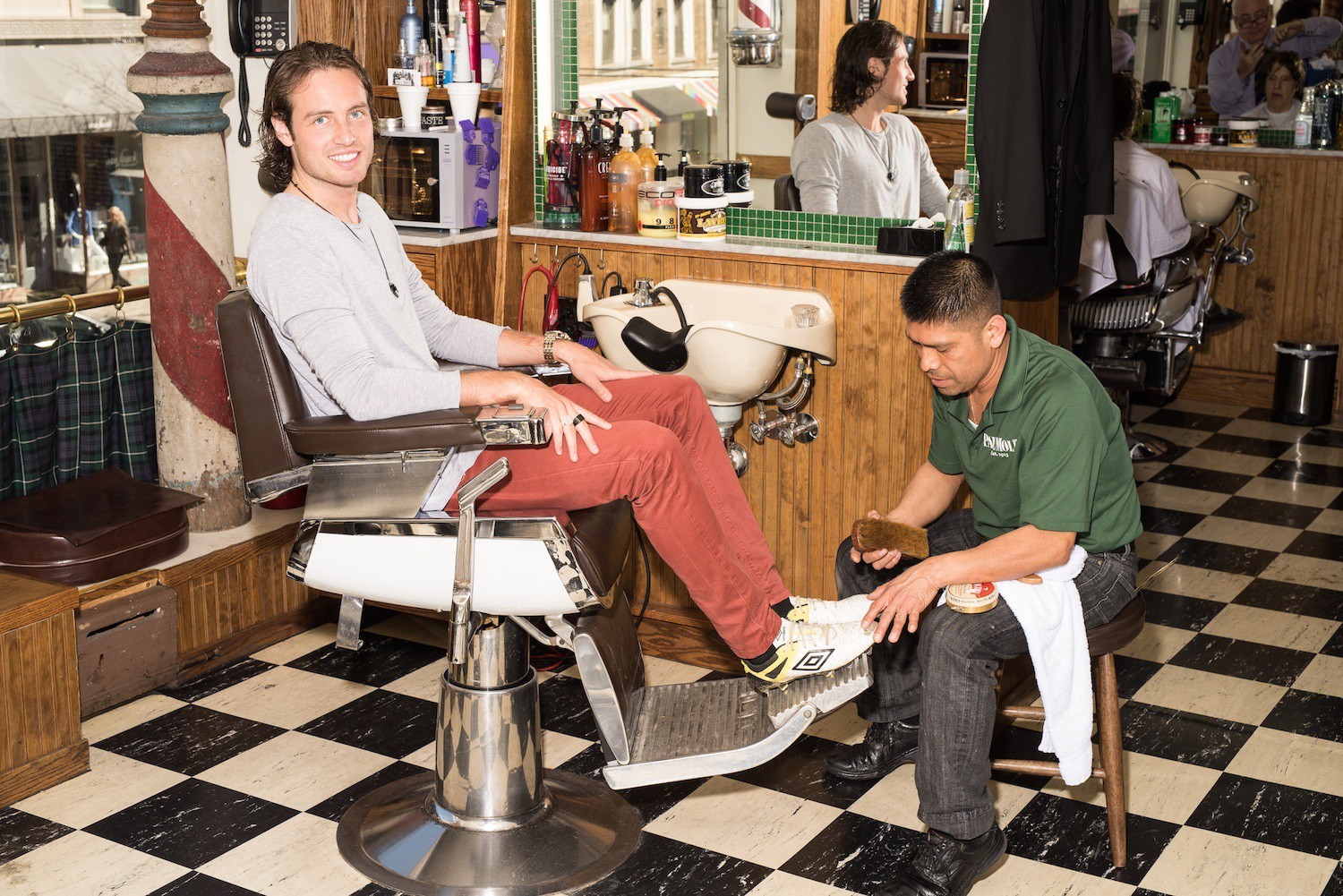 Against El Tri, Diskerud made four of his team's 22 tackles and nine recoveries. He won three sliding challenges and a few 20-yard sprints to loose balls. On a brutally bad field — "The worst I've ever played on," he said two days after the match — he nearly connected a couple of key passes and completed 73 percent on the night, a tick better than the team's overall percentage. But his happiest moment came when teammate Juan Agudelo scored his first international goal in four years. Diskerud, who assisted on Agudelo's game-winner against South Africa on the night in 2010 when they both earned their first caps, was the first man to reach the forward, yelling encouragement into his ear. He wants his boys to succeed as much as, if not more than, he does. When the midfielder came off in the 81st minute, Klinsmann greeted him with a big smile and an enthusiastic double high five. Diskerud wasn't perfect, but he did his job.

Two days after the U.S.-Mexico game, Diskerud arrived for a photo shoot 10 minutes late, apologizing for his tardiness as he walked into an old barbershop on the Upper East Side. He looked straight off the runways of Fashion Week Rivendell: white high-tops that matched his shining teeth; tight red pants; a long, angular gray T-shirt beneath a black coat with an equally angular hem; the ubiquitous Yankees hat — this one in sky blue — topping the ensemble. (A "dream-come-true" deal with hat company New Era means Diskerud is getting a signature cap, NYCFC colors with a "Mix" logo.) A necklace of an Egyptian pharaoh, an oversized watch, and two rings provided the outfit's accents. The elfin vibe Diskerud displays on the field is also evident off the pitch, assisted, it must be said, by the long hair he swears he'll never cut. (His American passport bears a photo of him with short hair after an ill-advised chop; he has trouble convincing people it's him.) He's totally comfortable in the unreal setting of a photo shoot at a working barbershop, posing with ease and a natural grace. "Off the field, he's a handsome guy," Rongen says. "He plays that part to a certain extent. That's smart." Diskerud knows he has a disarming charm and uses it to his advantage. He comes off as the footballer you'd want to take home to Mom.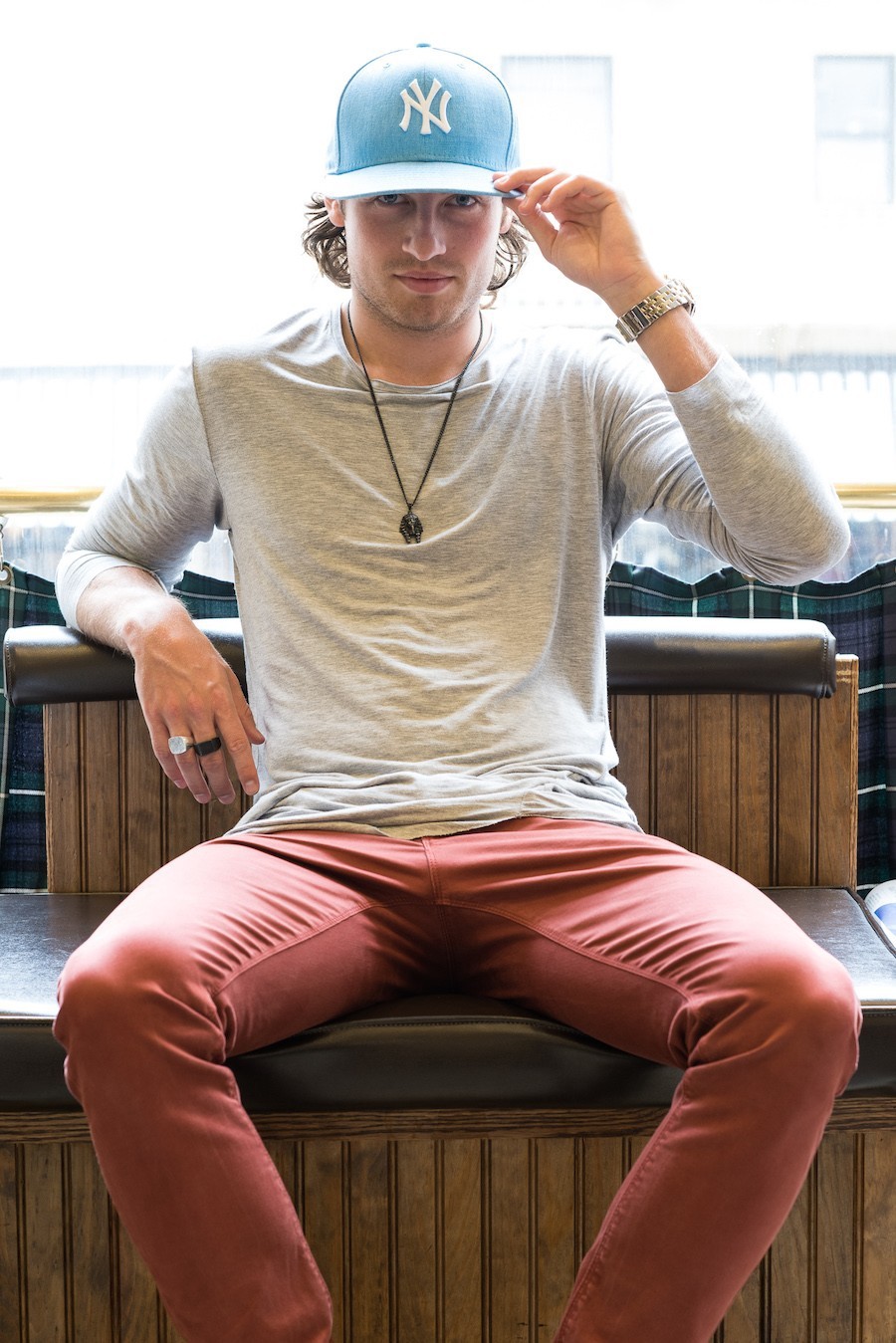 He also understands the importance of the fans. He posts strange poems for them on Twitter and says he tries to answer when they e-mail him with problems. Before NYCFC's first game, a fan posted on social media that he would change his name to Mix if the player scored the team's first goal; afterward, Mix followed up to remind him of the deal. At an autograph signing in Times Square, Diskerud asked the first 15 or 20 people in line, the fans who waited hours for him to arrive, for their e-mail addresses so he could send them something. At the shoot, he was happy taking pictures with a fan named Teddy, who got his hair cut in the next chair, and with the shop's staff, posing with a big thumbs-up or a peace sign. The photo with him surrounded by barbers was the one he asked for as the shoot wrapped. He wanted to post it on Instagram.
Being famous in New York is different than it is back home. "Norway is a small place," says Kåre Ingebrigtsen, Diskerud's coach at Rosenborg. "Everybody knows who he is." In Norway, people recognized him but wouldn't speak to him. In America, he says he's surprised by how eagerly fans approach him. He loves the attention — and the fact that people care — maybe even more than fans love seeing him. "Khiry and I went to Best Buy the other day," he says. "There was a woman walking around with NYCFC gear. When she saw us, she started jumping up and down. And then I almost jumped up and down because I was excited as well."
Being an attractive young star on the city's newest team has its advantages. He scored courtside tickets to the Knicks, and the giant video screen showed his goal against Orlando City. "When I look back on my life and I'm 80 years old, that'll be one of the highlights," he says. "The crowd was clapping. They filmed me. I blushed of course, because I'm not used to those things."
Diskerud has a New York City to-do list. It includes Broadway plays like Aladdin, The Book of Mormon, The Phantom of the Opera, and Jersey Boys. He wants to get to Brooklyn and Long Island and thinks he should figure out the subway system, eventually. In a few months, he plans to start business school, an extension of his studies in Norway. Diskerud recently saw an opera and took the PATH train to New Jersey. He and Shelton explore when they aren't too tired from training and order from a health food store they discovered down the street when they are. He tells me about a street he found with cheaper restaurants than the one he and Shelton wandered into at Columbus Circle. He was psyched to go back, although he couldn't explain how to get there: "I gotta smell our way. If somebody asks me, I have no idea. I just have to walk. Left-right-right-right." He's getting New Yorked less and less.
Diskerud, however, doesn't have it all figured out. Shelton is late for his tattoo appointment, so he finally surrenders and drops his car at the nearby garage. Picking it up before the bill grows too high is now Diskerud's problem. He walks me to the front door, points to the spot where he and Shelton catch cabs, says good-bye, and turns back to do battle with the city.

Noah Davis is a frequent contributor to the magazine. Follow him on Twitter at @noahedavis. Dylan Coulter is a photographer who lives in Brooklyn. Follow him on Instagram at @dylancoulter. Thank you to the Paul Mole Barber Shop in New York City for graciously hosting the photo shoot.
Contributors
Howler
TAGS
WELL, IT DEPENDS ON WHAT YOU MEAN BY "FREE."
Enter your best email for full access to the site.