Home
Dirty Tackle
FIFA's official website tries to downplay Blatter, Platini, and Valcke bans
FIFA's official website tries to downplay Blatter, Platini, and Valcke bans
October 8, 2015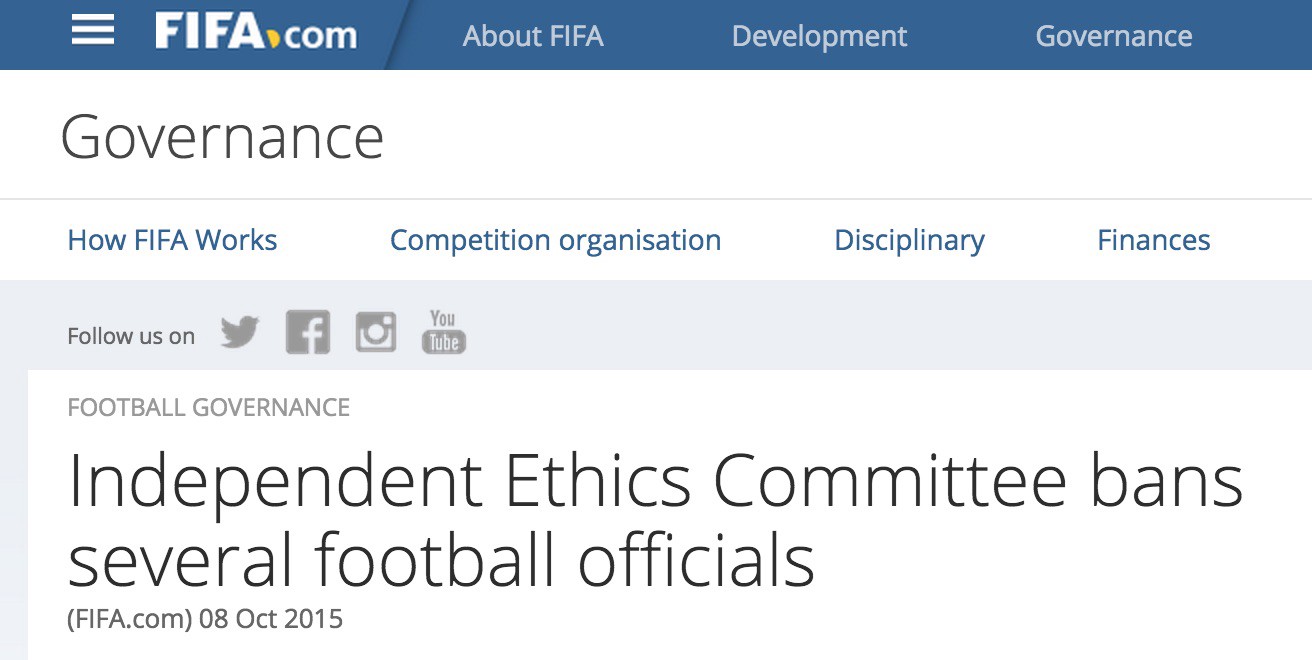 In a historic decision, FIFA president Sepp Blatter, vice president Michel Platini, and FIFA general secretary Jerome Valcke have all been suspended for 90 days by the FIFA ethics committee. This is obviously huge news that could mean Blatter has already slithered out his final day in office, but you wouldn't get any of that from the hilariously vague headline that FIFA's official website used to announce the news.
"Independent Ethics Committee bans several football officials." WHAT?!?! It doesn't even identify them as FIFA officials, let alone the president, the odds on favorite to succeed him, and the current president's right hand man. With that headline, it's amazing that they didn't go with a sub-head of "Seriously, don't even bother reading this story, just move along please."
This headline is equivalent to announcing an UFO invasion of Earth as "Several aircrafts land in field."
It's enough to make you wonder if Sepp Blatter's final act in office was to post this story to the website.
Contributors
Howler
TAGS
WELL, IT DEPENDS ON WHAT YOU MEAN BY "FREE."
Enter your best email for full access to the site.