Home
Dirty Tackle
Hooded Jose Mourinho attends Spain-Ukraine, possibly creeps out Cesc Fabregas
Hooded Jose Mourinho attends Spain-Ukraine, possibly creeps out Cesc Fabregas
October 13, 2015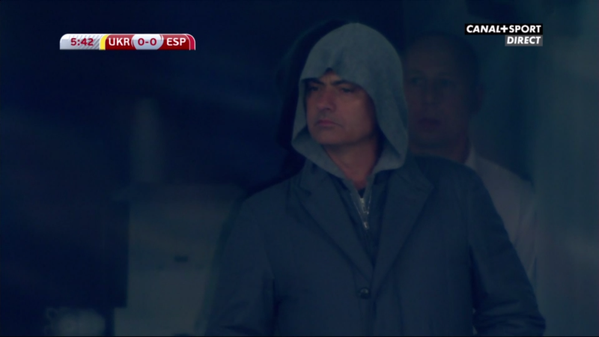 Spain beat Ukraine 1–0 to wrap up Euro 2016 qualifying in a match that happened to mark Cesc Fabregas' 100th cap. Cesc had the opportunity to make the evening a bit more special with a penalty in the ninth minute, but his underwhelming effort was saved.
One possible explanation for Fabregas' unsuccessful penalty was the fact that Jose Mourinho, his manager at Chelsea, was in the stands dressed as a Sith Lord/assassin from Assassin's Creed. Looking up and spotting that as you're about to take a penalty would unnerve anyone, let alone a player who was underperformed this season, contributing to arguably the darkest period of Mourinho's career.
And if you're now imagining Jose Mourinho dressed like this and standing in the shadows outside Cesc's house, so is Cesc.
Contributors
Howler
TAGS
WELL, IT DEPENDS ON WHAT YOU MEAN BY "FREE."
Enter your best email for full access to the site.