Avai substitute uses phone hidden in shin pad during match
December 8, 2015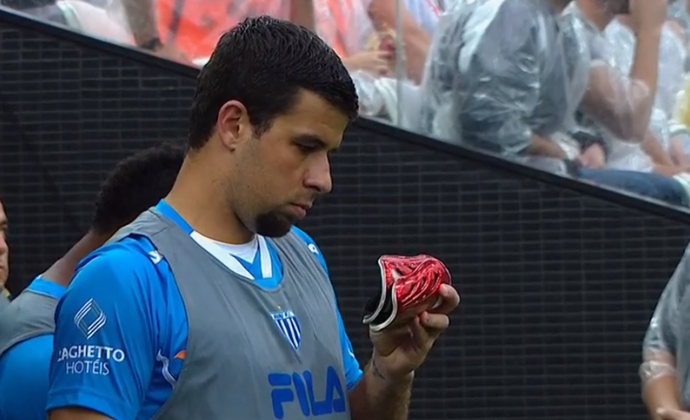 On the final day of the Brazilian Serie A season, Avai were in serious danger of relegation and facing Corinthians, who had already sealed the title. With a one point advantage on Figueirense, Avai had a vested interest in their match against Fluminense, so Avai striker Andre Lima smuggled a phone onto the bench in order to watch the Figueirense game.
To make sure no one caught on, he put the phone in a pair of shin pads. You know, so everyone would think he's just a crazy person staring at his shin pads.
Isso não tem preço. André Lima olhando time da série A. pic.twitter.com/MpnS9XZyby
— Leomar (@Kossmannleomar) December 7, 2015
When Figueirense went up 1–0, Lima motioned for his teammates to attack and go for the win, but they could only manage a 1–1 draw, dooming them to relegation as Figueirense survived with a one-point advantage.
Maybe Andre Lima can work on his subtlety in the second division.
Thanks to Ryan Lloyd for the tip!
Contributors
Howler
TAGS
WELL, IT DEPENDS ON WHAT YOU MEAN BY "FREE."
Enter your best email for full access to the site.