Man United advance to knockout stage (of the Europa League)
December 9, 2015
https://www.gettyimages.com/
Manchester United silenced the critics who have accused them of playing boring and overly defensive football this season with a thrilling Champions League group stage finale against Wolfsburg.
Anthony Martial opened the scoring in just the 10th minute and a late score from top summer signing Own Goal gave Man United their second of the game, which was enough to put them through to the knockout stages of the Europa League for the second time in four years.
Manager Louis van Gaal was clearly overjoyed with his team's achieved after weeks of defiantly defending himself and his "philosophy" against a growing list of doubters. "Now that's £300 million well spent!" he surely said.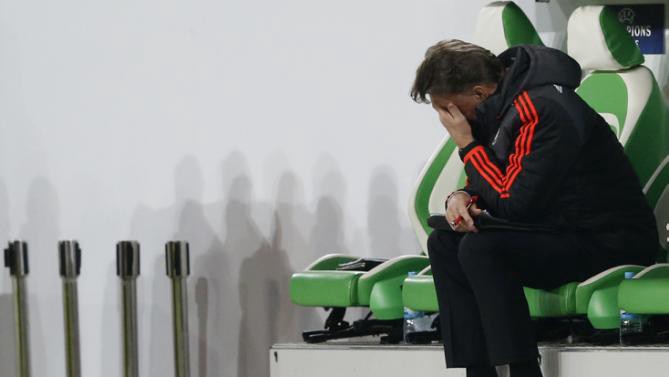 After the match, Man United defender turned BT Sport pundit Rio Ferdinand congratulated his former teammates on their accomplishment.
"It's an embarrassment!" @rioferdy5 believes @ManUtd players will find it tough to walk around Manchester. #UCL https://t.co/mIn9Th6nbS
— BT Sport Football (@btsportfootball) December 8, 2015
Van Gaal now has the chance to do something no Man United manager has been able to do in the club's history: win a Europa League title. Excited by the prospect of Van Gaal succeed where he failed so miserably for so long, Sir Alex Ferguson even made the trip to Germany to cheer on the beginning of this pursuit.
When reached for comment, Man United captain Wayne Rooney said, "Leave me alone. Can't you see I'm enjoying this Everton match with my son?"
Contributors
Howler
TAGS
WELL, IT DEPENDS ON WHAT YOU MEAN BY "FREE."
Enter your best email for full access to the site.