Emmanuel Adebayor vows to Google his new club
January 27, 2016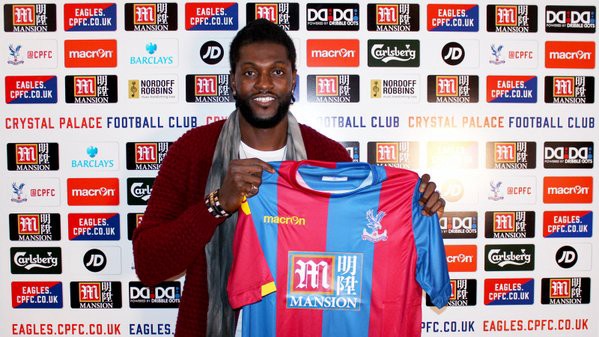 Emmanuel Adebayor has signed a six-month deal with Crystal Palace after having his Spurs contract terminated in September, and the enigmatic striker has wasted no time in demonstrating the ambivalence that left him without a club for four months.
Speaking to Palace's official website, Adebayor was a bit too honest when he said, "I don't know much about the club but it's better to learn so I'll be going on Google and finding out more about them."
Obviously he's just been far too busy not playing football to Google his new club before signing.
He added: "Whatever the team want to achieve I will follow them." Because, again, that's not something one would think to ask about before facing a series of interviews.
Anyway, the chances of Emmanuel Adebayor Googling "Crystal Palace" within the next six months are about as slim as him receiving a warm reception at the Emirates when Palace visit in April.
Contributors
Howler
TAGS
WELL, IT DEPENDS ON WHAT YOU MEAN BY "FREE."
Enter your best email for full access to the site.