Port Vale player hires ice cream van for his teammates
January 28, 2016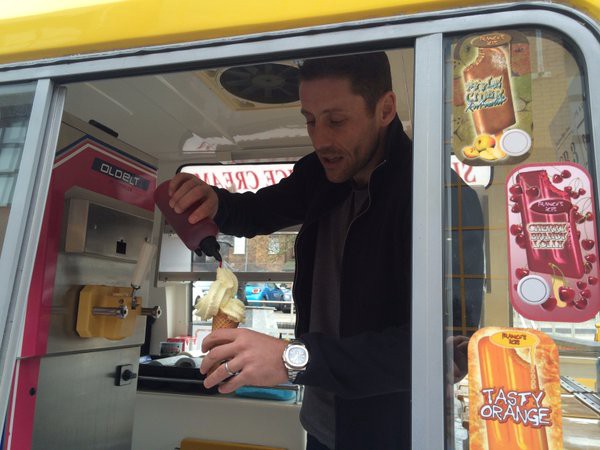 Port Vale midfielder Michael Brown recently had his 39th birthday, so to celebrate, he treated his teammates to something different.
From the League One club's official website:
"Normally when it's your birthday you're meant to bring cakes in or croissants or some sort of flapjacks or whatever — some treats for the lads," he told port-vale.co.uk.
"So they were sort of saying 'come on Browny you're getting on now, you've got to do something special for us'.
"We occasionally get a bacon sandwich or something like that for the lads so they were saying for me to do a butty van or that sort of thing.
"And I thought that a big bacon and egg sandwich shop isn't ideal so I thought 'what about ice creams?'"
With that inspired thought, he arranged for a Mr. Whippy van to stop by Vale Park so players and staff could enjoy a refreshing mid-winter ice cream. They didn't even need to wear a shirt to be served.
https://www.youtube.com/embed/dMGeqTOCRMo
A happy birthday all around.
Contributors
Howler
TAGS
WELL, IT DEPENDS ON WHAT YOU MEAN BY "FREE."
Enter your best email for full access to the site.