Home
Dirty Tackle
PSG threaten legal action over MIA video, claim they've won the European Cup
PSG threaten legal action over MIA video, claim they've won the European Cup
January 11, 2016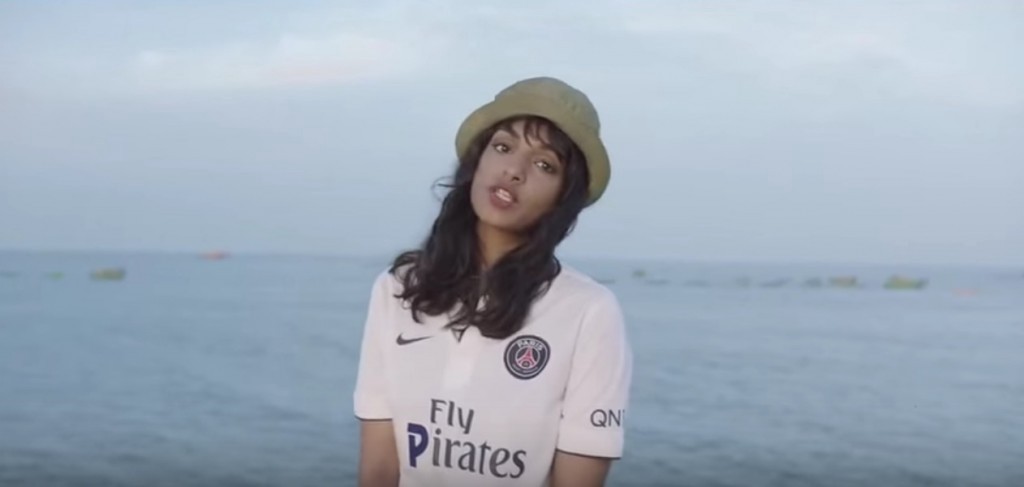 Getting sued by the NFL for giving the finger during the Super Bowl halftime show is enough to make anyone try to be a little more subtle with their subversive acts. But as MIA has found out, subtlety isn't enough to save you from sports entities' threats of legal action.
In her latest music video, MIA ever so briefly wears a PSG shirt but with "Fly Emirates" changed to "Fly Pirates." And since the only thing football clubs care more about than their own image is that of their sponsors, this proved to be a problem.
https://www.youtube.com/embed/NpttHOHEKMo
MIA shared the letter sent to her record label by PSG deputy CEO Jean Claude Blanc. And the basis of the complaint wasn't the only strange thing about it.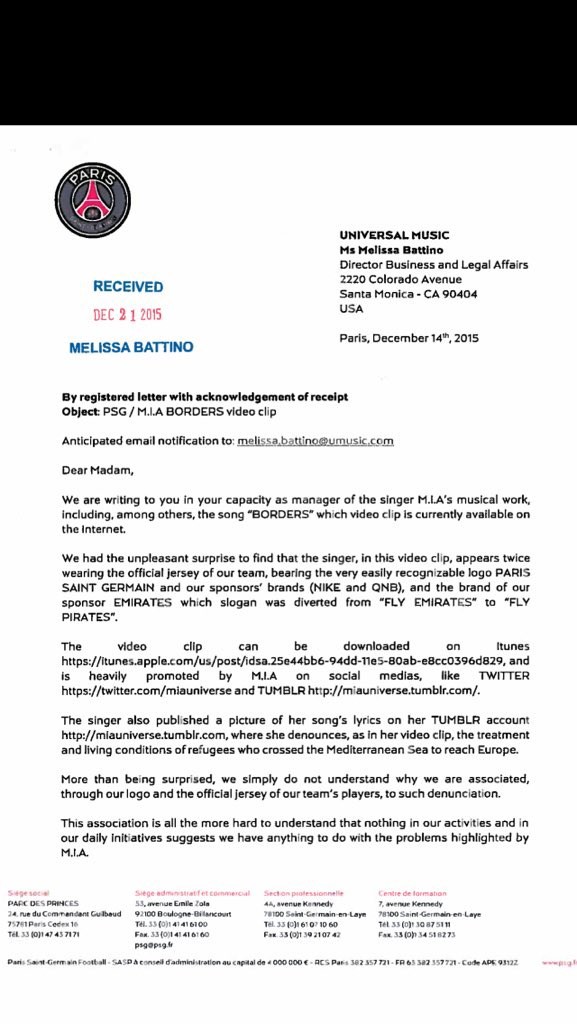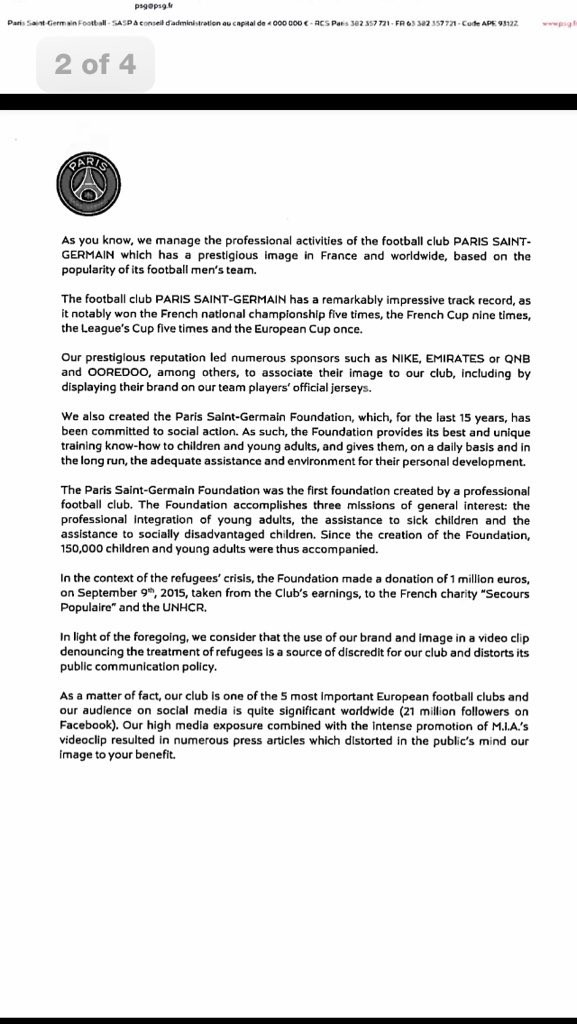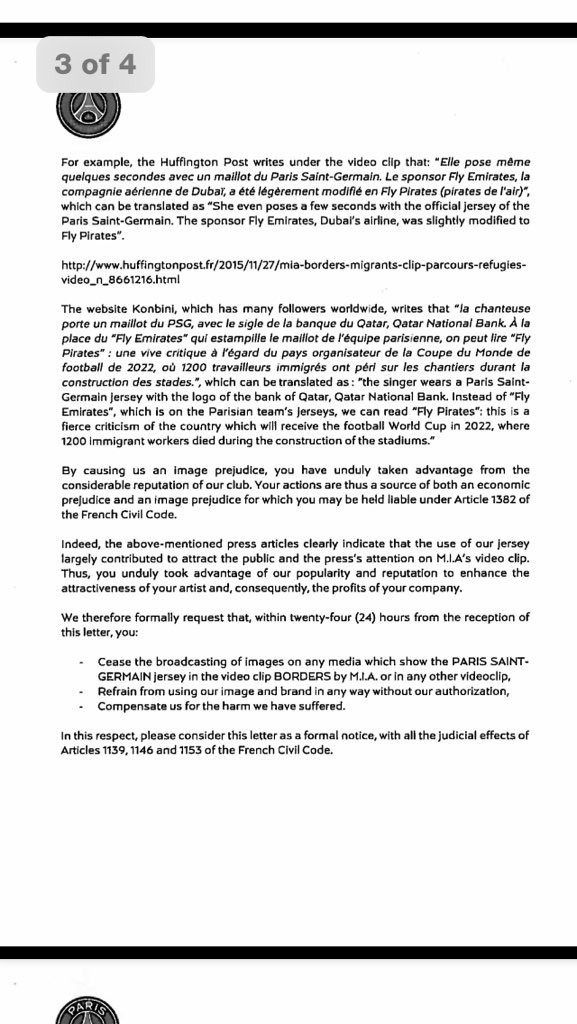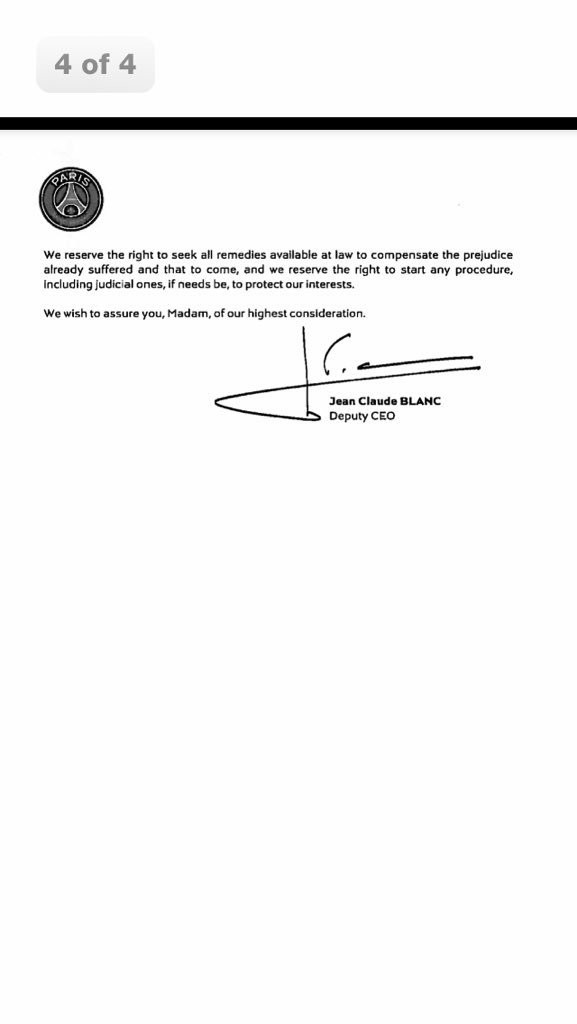 Did you catch it? "The football club PARIS SAINT-GERMAIN has a remarkably impressive track record, as it notably won the French national championship five times, the French Cup nine times, the League's Cup five times and the European Cup once."
Huh? The only continental titles PSG have won are the 1996 UEFA Cup Winners' Cup and the 2001 Intertoto Cup. Both are European cups, sure, but neither are THE European Cup.
This is all very strange.
WELL, IT DEPENDS ON WHAT YOU MEAN BY "FREE."
Enter your best email for full access to the site.