Home
Dirty Tackle
Yaya Toure upset someone other than Yaya Toure finally won African Player of the Year
Yaya Toure upset someone other than Yaya Toure finally won African Player of the Year
January 8, 2016
Yaya Toure won the African Player of the Year award four years in a row and after winning the Africa Cup of Nations with the Ivory Coast for the first time in 2015, he thought he was a lock to make it five in a row. But he didn't. Instead, Pierre-Emerick Aubameyang and his fabulous lapels became the first player from Gabon to claim the award for his incredible play with Borussia Dortmund.
This did not please Yaya Toure, the self-described "most unloved individual in the Ivory Coast" who has previously been upset by an insufficient number of birthday cakes. And he shared this displeasure with French radio station RFI. From the Guardian:
Touré, who was named African footballer of the year in 2011, 2012, 2013 and 2014, is reported to have said: "I'm very, very disappointed. It's sad to see Africa react this way, that they don't think African achievements are important.
"I think this is what brings shame to Africa, because to act in that way is indecent. But what can we do about it? Us Africans, we don't show that Africa is important in our eyes. We favour more what's abroad than our own continent. That is pathetic.
"As I've been told many times, you can't take care of Africa too much because Africa will be the first to let you down."
Again, all this because he didn't win the African Player of the Year award for a fifth time in a row. In the eyes of Yaya Toure, Yaya Toure and Yaya Toure only deserves all of the awards, all of the birthday cake, and all of the praise. I suppose that makes him a bit like Zlatan, but at least Zlatan has a bit of humor and self-awareness about him.
Yaya really just needs to take some advice from his brother (who, sadly, has never been named African Player of the Year)…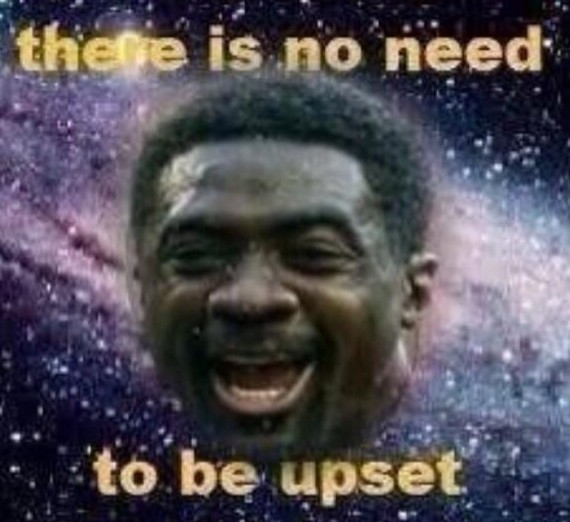 Contributors
Howler
TAGS
WELL, IT DEPENDS ON WHAT YOU MEAN BY "FREE."
Enter your best email for full access to the site.