Home
Dirty Tackle
Chinese Super League clubs paying big money for prime talent because they can
Chinese Super League clubs paying big money for prime talent because they can
February 5, 2016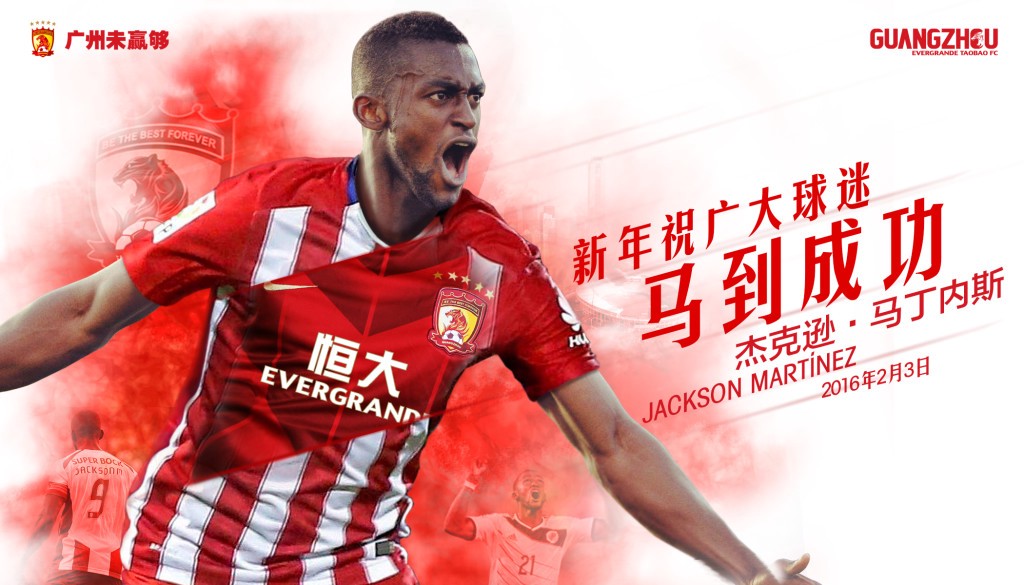 Chinese Super League clubs have used the winter transfer window to break Asian spending records on a near daily basis. And unlike most other leagues outside the European elite looking for rapid growth, they're doing it by snagging valuable players in their primes from top clubs rather than stars pushing back retirement or young unknowns from South American leagues.
Gervinho moved from Roma to the aptly named Hebei China Fortune for €18 million. Ramires moved from Chelsea to Jiangsu Suning for €33 million. Jackson Martinez moved from Atletico Madrid to Guangzho Evergrande for €42 million. And now Liverpool target Alex Teixeira is moving from Shakhtar Donetsk to Jiangsu Suning for €50 million. FIFTY MILLION EUROS!
To anyone familiar with the free spending of the old NASL in the United States or, more recently, that of the Russian Premier League, this kind of sudden splurge will appear certain to end in an equally rapid collapse rather than prolonged success. But there's reason to believe this could be different.
That doesn't mean they have to follow the MLS model for brisk but incremental growth, though. Despite having fewer clubs than MLS (16 vs. 20 going on 23 and counting) and a promotion/relegation system rather than the protected investment single-entity model, the Chinese Super League is arguably stronger financially.
Both leagues had average attendances of about 22,000 in 2015, but whereas MLS has television viewership in the hundreds of thousands and a seven-year broadcast deal with $600 million, the Chinese Super League has viewership in the millions and, starting this year, a five-year $1.25 billion broadcast deal, according to the Guardian.
On top of that, MLS owners are either small potatoes millionaires who can't afford to live their sports ownership dream in the U.S.'s bigger leagues or billionaires with more prominent sporting interests that prevent them from investing too heavily in MLS. Super League clubs have markedly different owners — major companies worth billions. Possibly with nefarious incentives to spend.
From a 2011 Economist piece entitled "Why China fails at football":
These days the owners of 13 of the 16 clubs in the Chinese Super League are either developers or have big property interests. Some have reportedly received cheaper land from local administrations in exchange for their support. Several intend to build more football pitches on it.
(Big spending Jiangsu Suning were recently bought by one of China's largest privately owned retailers.)
This comes after decades of high-profile match fixing and corruption scandals scared investors away from Chinese football. But an effort has been made to at least give the impression of clearing out the types of graft that are bad for business and a rise in salaries is thought to be helping reduce players' interest in fixing matches. Plus there's the fact that football is the way to China president Xi Jinping's heart.
From the Guardian:
The spending has been encouraged by a government headed by big soccer fan Xi Jinping. The president was tired of the world's most populous country continually failing at the world's most popular game. Wealthy businessmen get involved, in part, to curry favor and craft links with the politicians and even perhaps, to make money. Guangzhou may have spent over $150m on players and coaches since 2010 but Evergrande, who bought the club for $16m, sold 50% of it for $190m to internet giant Alibaba — just four years later.
So they have the money, they have the fans, and they have the support of the government. That's the holy trinity for domestic league success. The biggest fear would have to be that it all gets undone by corruption, which is definitely a legitimate concern. But if that can be kept to a minimum, there is no reason the Super League can't contend with the likes of the Premier League in the transfer market.
Contributors
Howler
TAGS
WELL, IT DEPENDS ON WHAT YOU MEAN BY "FREE."
Enter your best email for full access to the site.