New FIFA president might be Sepp Blatter's love child
February 26, 2016
https://www.instagram.com/p/BCQhedIuj42/
UEFA secretary general Gianni Infantino (the bald guy who drags out Champions League draws to excruciating lengths) has been elected the new president of FIFA, completing a rapid ascent to the top of the football pyramid made possible by the suspensions of Sepp Blatter and former UEFA boss Michel Platini.
At first glance, Infantino might seem like a relatively harmless pick that required two rounds of voting to acquire the support needed to beat closes challenger and alleged human rights violator Sheikh Salman. But the ghost of Sepp Blatter was quick to remind everyone that Infantino is very much a product of FIFA's corrupt system.
From the AP:
Blatter praises Infantino's "experience, expertise, strategic and diplomatic skills" in a statement.
Blatter says the 45-year-old UEFA general secretary "has all the qualities to continue my work and to stabilize FIFA again" after a corruption crisis.
But wait, there's more!
Blatter drank mulled wine with Infantino at Christmas and gave him some tips… https://t.co/2l17rEqM6W

— Jacqui Oatley (@JacquiOatley) February 26, 2016
At this point, it might be worth noting that Infantino hails from Brig, Switzerland, a neighboring village to Visp, Switzerland, where Blatter was born and raised. Blatter was 34 years old when Infantino was born, so it's entirely possible that Infantino is Blatter's son and has only pursued the FIFA presidency to avenge his father's banishment.
Infantino ran on a Blatter-like platform designed to win over the many smaller FIFA member nations that have equal voting power to the big boys. He promised "to more than double the amount paid to each of the 209 member nations per four-year cycle to $5 million," according to Bloomberg and expand the World Cup to 40 teams.
The possible saving grace that also emerged from FIFA extraordinary congress on Friday was the reform package that passed before the presidential vote. These changes will significantly limit the president's influence by stripping him of his executive powers and voting ability.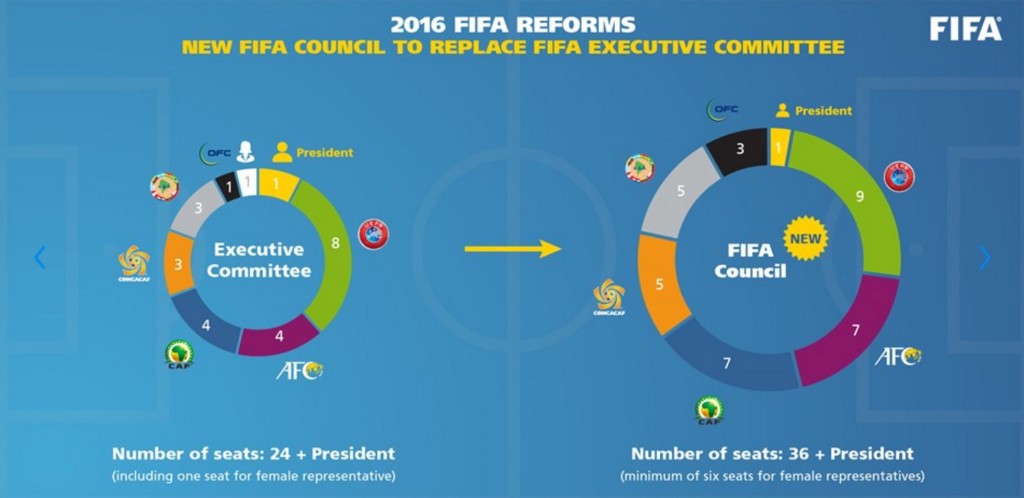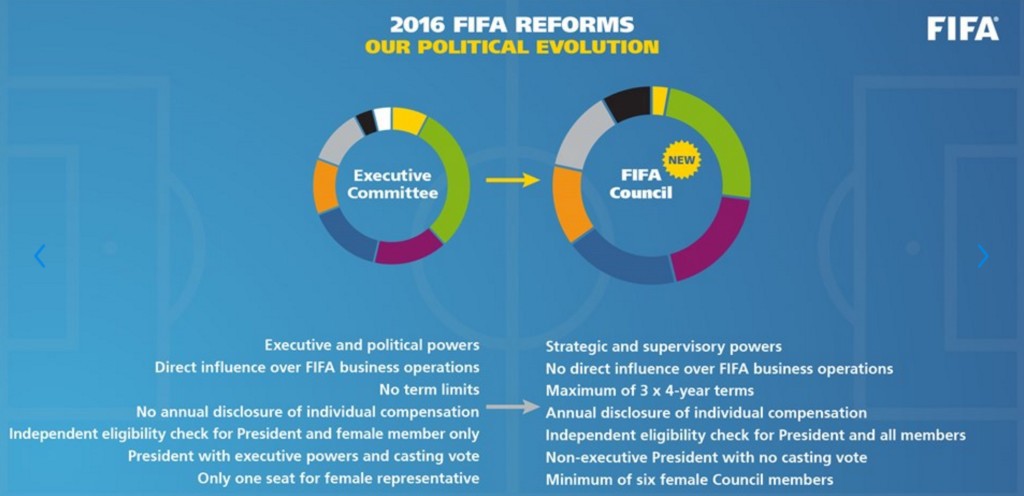 Though Infantino doesn't have the buffoonish personality of Blatter, it's difficult to see him straying too far from the practices of the man he shares mulled wine with at Christmastime.
Contributors
Howler
TAGS
WELL, IT DEPENDS ON WHAT YOU MEAN BY "FREE."
Enter your best email for full access to the site.