Home
Dirty Tackle
Antiques Roadshow appraises FA Cup at over £1 million, insults its design
Antiques Roadshow appraises FA Cup at over £1 million, insults its design
March 28, 2016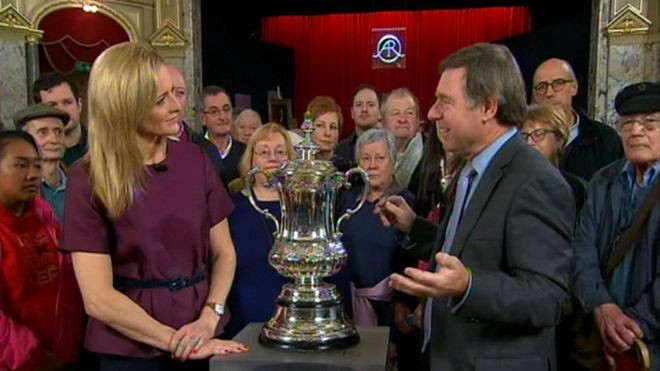 There have been five FA Cup trophies over the years, but none have been lifted by more jubilant footballers than the one that served from 1911 to 1992. And it was this trophy that was brought to the Antiques Roadshow crew for appraisal because why the hell not?
The value was put at over £1 million, making it the most valuable item ever appraised on the show by silver expert Alastair Dickenson. That's more than double the £420,000 West Ham chairman David Gold paid for the 1896–1910 FA Cup trophy at auction in 2005, but still far less than what football club owners have paid to win the trophy in recent decades.
Despite the high valuation, Dickenson still managed to disrespect the proud symbol of the longest running football competition in the world by likening its design to that of a wine cooler.
From the Guardian:
"Now I may be banned from every football ground in the country for saying this, but I suspect that this may have been an off-the-shelf piece, that it may not be specifically made," he said.
"I think that because it has all these grapes and vines on it, it might have been a wine or champagne cooler."
That said, you can buy this champagne cooler/potential football trophy for a mere $230 (£158)…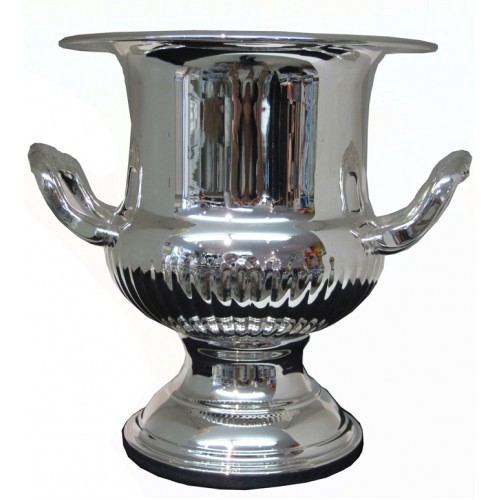 WELL, IT DEPENDS ON WHAT YOU MEAN BY "FREE."
Enter your best email for full access to the site.