Neymar, Luis Suarez have burger bet on Brazil-Uruguay outcome
March 23, 2016
https://www.youtube.com/embed/SelXZZpfKts
Luis Suarez will play his first match for Uruguay since returning from his World Cup bite ban and he just so happens to be doing it against Barcelona teammate Neymar and Brazil in World Cup qualifying. Naturally, this occasion calls for a little wager.
From Omnisport:
"I have a bet with Neymar. The winner gets a burger. He is a great team-mate and we always make jokes at Barcelona," Suarez said.
"But whoever will win this game will be enjoying himself and he who loses will be hearing it from the other. Above all, we are team-mates and friends."
During Barcelona's victory parade last season, we learned that Neymar, Suarez and Lionel Messi all love a good burger (and a burger selfie), so this will definitely serve as extra incentive to win. We can only hope that whoever does win also buys a burger for Messi so he doesn't feel left out.
https://twitter.com/barcastuff/status/658956555476430848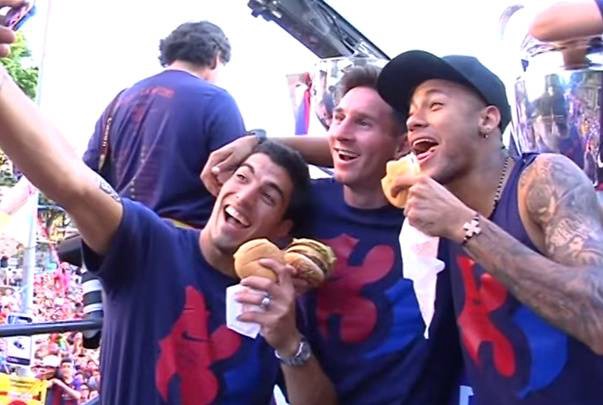 Contributors
Howler
TAGS
WELL, IT DEPENDS ON WHAT YOU MEAN BY "FREE."
Enter your best email for full access to the site.