Home
Dirty Tackle
Malmo player throws corner flag at opposing fans after they throw explosive at him
Malmo player throws corner flag at opposing fans after they throw explosive at him
April 27, 2016
Video of Malmo sub Tobias Sana throwing the corner flag into the IFK Goteborg fans after they threw a banger at him. pic.twitter.com/jgZPDb2Jld
— Dan Cobb (@Daniel_Cobb) April 27, 2016
The Allsvenskanliga match between IFK Gothenburg and Malmo was abandoned when a player heaved the corner flag into the crowd after an explosive device thrown from the stands went off near his feet. Malmo's Tobias Sana, who played for rivals IFK from 2009 to 2012, was warming up on the touchline when the firework landed near him and went off in the 78th minute. Sana then charged towards the area of the stands where it came from, picked up the corner flag and threw it like a javelin into the crowd. It didn't appear to hit anyone.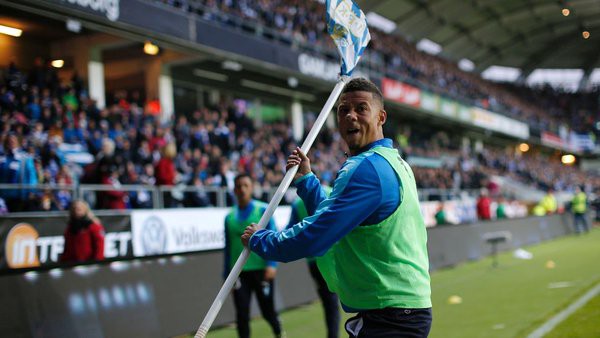 Play was then halted and Sana was escorted away as both teams were ushered to the tunnel. Here's how it all played out:
Contributors
Howler
TAGS
WELL, IT DEPENDS ON WHAT YOU MEAN BY "FREE."
Enter your best email for full access to the site.