Home
Dirty Tackle
Relegation bound Aston Villa remove the word "Prepared" from their badge
Relegation bound Aston Villa remove the word "Prepared" from their badge
April 6, 2016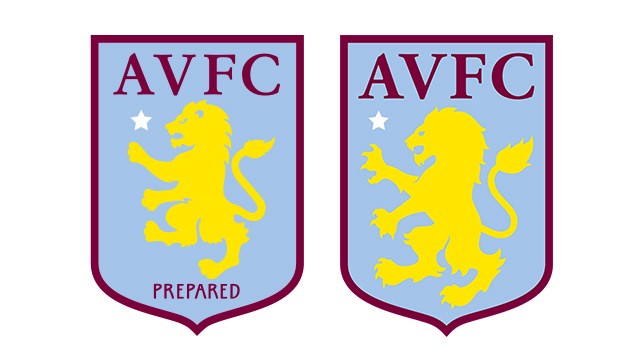 As a waking nightmare of a season nears its merciful end, Aston Villa decided that now was the time to change their badge in preparation for relegation. Speaking of which, the word "PREPARED" is noticeably absent from the new badge. While most would assume this is simply a correction based on their lack of preparedness all season, the club offered some other reasons.
From AVFC.co.uk:
As part of the review of our current badge — and in association with fan focus groups — we saw that the current lion was smaller within the shield — in part due to the word 'Prepared'.
This meant that our badge did not perform as well at very small sizes, notably in some digital applications.
So we had an opportunity to make it work both aesthetically as well as technically — without a significant change to what is a much loved badge of pride.
So now both the lion and our initials AVFC sit larger and prouder within the shield.
The word 'Prepared' will always be part of our heritage and it is a word that you will continue to see around the Club.
However it has not always appeared in our badges and in the fan focus groups, it was not deemed to be an essential part of the badge.
And it has also been deemed to be a nonessential part of the team, too.
You might also notice that the lion itself is slightly different on the new badge, with pronounced claws and more unkempt hair. Championship clubs will surely find this much more intimidating.
This redesign will definitely help Randy Lerner sell the beleaguered club.
Contributors
Howler
TAGS
WELL, IT DEPENDS ON WHAT YOU MEAN BY "FREE."
Enter your best email for full access to the site.