In which we attempt to pair each Copa America competitor with a compatriot whose music reflects how they play on the pitch
by Peter Macia | illustration by Cannaday Chapman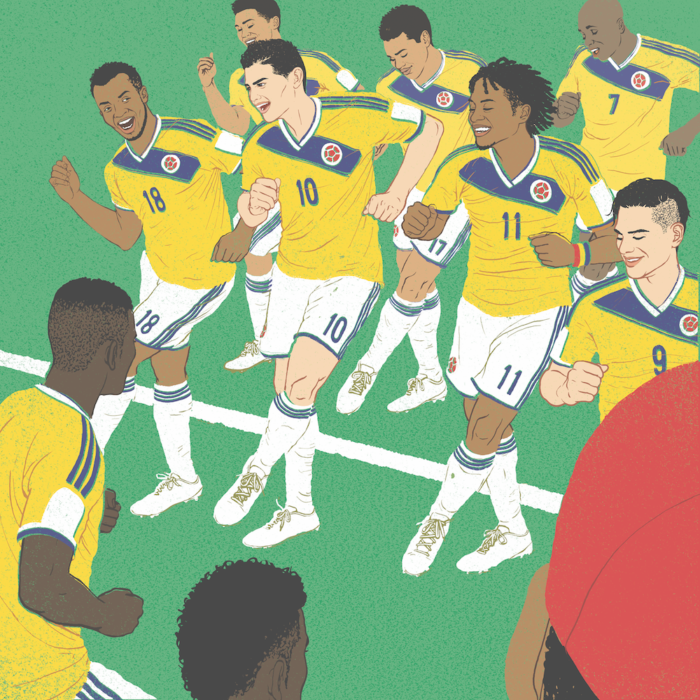 Editor's note: this story appears in a special edition book we produced for the organizers of Copa Centenario. It was written before the tournament and we are too lazy to edit the text to reflect what has happened on the field. Just enjoy the music!
USA Lil Yachty Lil Boat (2016)
Picking a music analogue for the USMNT's Copa squad is almost as difficult as Jurgen Klinsmann's task of selecting the squad itself. Do you go with youthful exuberance or reliable veterans? Unfettered creativity or risk-free formulas? Rock-solid American or a bit cosmopolitan?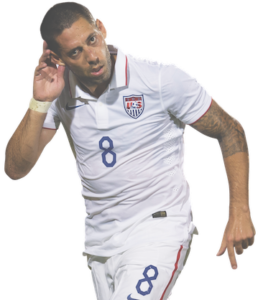 Lil Yachty, 18, wears cherry red beads on his cherry red braids, works with a producer named Burberry Perry (who is also his best friend), and went viral with a ridiculously fun song named "Minnesota," on which he performs half the lyrics in a stony falsetto and the other half like he just woke up. Not trying to force Jurgen's hand or anything, but if he were to put together a team the same way Yachty and crew put together this album, it would be legitimately exciting even though it would probably lose every game by scores like 15 to 13.
Colombia Meridian Brothers Los Suicidas (2015)
Sometimes you listen to an album like this one and think, Wow, this band must be filled with talented musicians who practice together every day. The songs' disparate rhythms, shifting between psychedelia and a Tropicália-inflected cumbia, combined with a dizzying array of organs and synths, make for sounds that are spontaneous and mad — the type of music that could only be made by bandmates with a high degree of trust and familiarity. And then you find out that the band is actually just one guy — Eblis Álvarez — who writes all the songs, plays all the instruments, and creates all the madness by himself. Read: Colombians hope bandleader James Rodríguez can pick up where he left off at the World Cup.
Costa Rica Walter Ferguson Babylon (2002)
Walter Ferguson has been alive for all but two Copas América. Born in Panama in 1919, his family soon moved to Cahuita, a Costa Rican town on the Caribbean coast. He lived most of his life as a little-known artist, a local calypsonian with an acoustic guitar who sometimes sold home-recorded songs about owning a single pair of pants or being denied a pension check because of computer error. In 1921, the same year Ferguson's family moved to Cahuita, Los Ticos played their first competitive match —
a 7–0 win against El Salvador — and the story goes that little Walter was playing the harmonica soon after. This story suggests a certain link between artist and national team, which makes sense: both are equally pure expressions of joy.
Paraguay Los Chiriguanos Guaraní Songs & Dances (1968)
Paraguay's first competitive match was in the 1921 Copa, where Los Guaraníes defeated Uruguay 2–1. In the following decades, they would win the tournament twice, in 1953 and 1979, and in recent years have been regulars in later rounds. This year, they return the core of 2015's semifinal squad, but if they want to go from pleasant consistency to legitimate threat, they'll need the combination play of their aging strike tandem, Roque Santa Cruz and Nelson Valdez, to be as fluid, beautiful, and effortless with the ball as Los Chiriguanos' Angel Sanabria and Pablo Vicente Morel were with their harp-led folk music.
Brazil Sepultura Chaos A.D. (1993)
There may be better Sepultura albums, but none is more fitting than this one, both for its title and timing. In 1993, Brazil's captaincy was handed to a flat-topped defensive midfielder whose characteristics were decidedly at odds with the creativity, fluidity, and grace that made his predecessors legendary. Dunga has carried the same unapologetic toughness and discipline into his managing career, molding his teams without a care for jogo bonito. As in 1994, this tournament could see a more practical version of Los Canarinhos, so why not rock out to Brazil's musical equivalent with songs like "Clenched Fist," "Refuse/Resist," and "Slave New World"?
Ecuador Nicola Cruz Prender el Alma (2015)
Ecuador doesn't have the greatest winning tradition in the Copa, but its current squad, with players like Antonio Valencia and Enner Valencia, and its vibrant, direct style of play feel timelessly relevant. Nicola Cruz is a young artist based in Quito, but his productions sound similarly immune to the demands of time. The beats and rhythms draw from dub, dubstep, ambient, and hip-hop, but the melodies seem to appear from ancient rain forests, pan flutes, and acoustic strings wafting over humid bass. Cruz calls it "Andes-step," a modernization of indigenous folk music and his tribute to the endurance of the Ecuadorian spirit and ritual.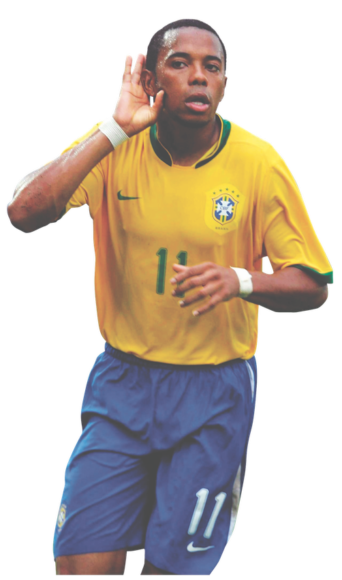 Haiti Les Gypsies de Pétion-Ville Haiti (1972)
From the early 1980s to the mid-2000s, Les Grenadiers saw very little success, with many of their top players fleeing and finding success in the States, France, and elsewhere. But since the devastation of the 2011 earthquake, Haiti's fortunes and results have begun to look more like the golden era of the 1970s, when the team was a CONCACAF contender and collectives like Les Gypsies churned out beautiful, carefree music to seemingly no end. Haiti places West African–inflected guitar lines over hand-drum polyrhythms and adds gentle vocals that drift like a sea breeze. It's the sound of Haiti without a care — or at least, in soccer terms, an expectation — in the world.
Peru Los Hijos del Sol Cariñito (1979)
A Peruvian friend described his national team as one that "comes out swinging, but if they don't score early, they get tired and are easily backed into a corner." I like this friend and want him to be happy, so this classic cumbia from 1979, whose title translates to "Little Darling," is a dedication. It also comes out swinging but never tires; its spiraling guitars and chanted refrain, "I'm crying because I love you … never ever abandon me," might as well be sung by Peru's back line to its midfield.
Mexico N.A.A.F.I. No Ambition and Fuck-all Interest (2016)
Whether the USA likes it or not, Mexico is the historical power of North America and has always relished playing on American soil. El Tri has set the bar incredibly high for CONCACAF over the last century and looks as strong as ever with a squad that is young, hungry, fun, and brutal at both ends of the pitch. It deserves a musical partner with similar qualities. N.A.A.F.I. is a crew based in Mexico City that makes music for the apocalypse — if your doomsday scenario involves dancing through the flames. And if El Tri plays anything like N.A.A.F.I.'s producers sound, everyone else will be begging for the end of the Copa América to come soon, too.
Jamaica Popcaan Where We Come From (2014)
Of all the teams at the Copa, the one with the strongest connection to its native music is the Reggae Boyz of Jamaica. In fact, there is no musician more associated with the game than Bob Marley, whose love for soccer created many indelible images. For most of its official 91-year history, though, the Jamaican national team seemed almost as casual in its approach to soccer as Marley — until 2015, when the Boyz unexpectedly reached the Gold Cup final with a win over the United States in the semis. So it seems fitting to choose an artist whose breakthrough has coincided with the recent rise of the Reggae Boyz. Whether it's on his own album or his appearance on Jamie xx's global hit, "I Know There's Gonna Be (Good Times)," Popcaan has emerged as a Jamaican who can run with anyone in the world.
Uruguay Lechuga Zafiro Aequs Nyama (2015)
Over the course of 30 minutes, you hear frogs, tropical birds, car alarms, shattering glass, maniacal grunts, and various other incongruences over a propulsive, hypermodernized version of Uruguay's traditional candombe rhythms. The music contains obvious craft and respect for heritage, but it is made electric by utter lunacy — a lot like what happens on the field when Luis Suárez is allowed to unleash his special brand of semicontrolled chaos on opposing defenses.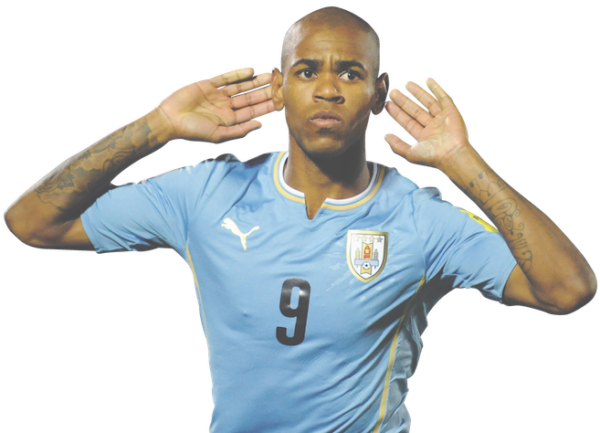 Venezuela Francisco y Fernando Vamos a la Playa (2004)
Venezuela battled to a fourth-place finish at the 2011 Copa América, an excellent result for one of the two CONMEBOL nations that has yet to win a continental title (Ecuador is the other). This baseball-first nation will be hoping for a similar run under the management of former national team goalkeeper Rafael Dudamel in 2016. But if things don't go well, the Vinotinto players can take a suggestion from Francisco y Fernando's infamously and endearingly amateurish one-hit reggaeton wonder from 2004, "Vamos a la Playa," or "Let's Go to the Beach."
Argentina Charly García and Pedro Aznar Tango (1985)
In the early 1970s, Charly García formed Sui Generis, a seminal Argentine rock band that played pleasant, flute-laden folk rock. However, García tired of this, broke up the band, and eventually joined up with a young Argentine bassist, Pedro Aznar, with whom he would form a lifelong bond. Tango was a weird synth-pop album they made in 1985, when Diego Maradona was the greatest player on earth. It was a flop, but it was a lot of fun. If Lionel Messi can find his Pedro Aznar, Argentina will be just as exciting, win or lose.
Chile Matias Aguayo Ay Ay Ay (2009)
The defending champs may have lost their manager, but they retain the core of their relentless, all-action squad in Alexis Sánchez, Arturo Vidal, Gary Medel, and Mauricio Isla, all of whom had their breakthrough seasons in Europe around 2009, when this album was released. Aguayo was
born in Santiago and raised in Germany, and his motorik compositions are
often built from his own layered vocals and mouth percussions, which perfectly reflect the cultured yet improvisational soccer played by the Chileans.
Panama El General Estas Buena (1990)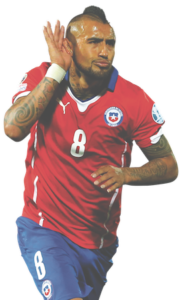 Sometimes the simplest, most obvious decision can spark massive change. In 1990, Edgardo Franco, aka El General, decided to sing his favorite style of music — Jamaican dancehall — in Spanish, his native language. Incredibly, he became the first Panamanian to popularize this blend even though dancehall and reggae had been popular in Panama for decades. Franco not only changed the spoken language but inflected the music with little flourishes of salsa and merengue to create a sound that was solely of Panama. His coup ultimately led to reggaeton's continental invasion. Panama's soccer team also represents a blend of ethnicities and influences from its place in the region, a mix of Caribbean and Latin players who in the last cycle came very close to qualifying for a playoff to make the World Cup.
Bolivia Wara El Inca (1973)
El Inca is an obscure psychedelic rock album from a largely undiscovered era of music in a country whose modern musical legacy pales in comparison to its noisy neighbors. Though it combines operatic vocals, Andean pan flute, multiple organs, an oboist, wicked drum breaks, and constant guitar shredding, the album is cohesive, spontaneously funky, and, most important, not bad — all things that will hopefully rub off on the national team, because it has lately displayed none of these qualities.

Pete Macia writes about music and other things. Cannaday Chapman is an artist who lives in Cleveland, OH.
Contributors
Howler
TAGS
WELL, IT DEPENDS ON WHAT YOU MEAN BY "FREE."
Enter your best email for full access to the site.