Home
Dirty Tackle
Neymar is building his brand in the U.S. instead of playing in Copa America
Neymar is building his brand in the U.S. instead of playing in Copa America
June 5, 2016
https://www.gettyimages.com/
Instead of playing in Copa America Centenario in the U.S., Neymar will represent Brazil at the Olympics in Rio later this summer. While choosing the event being held on his nation's home soil better serves Brazil's national interests, one might think that it would prevent him from building his profile in the U.S. — the Copa America host nation. But not playing in the U.S. might actually be giving him a greater opportunity to increase his name recognition within the country than anything he could possibly do on the pitch.
While his teammates prepared for Copa America, Neymar began a media blitz on the United States. It started in New York, where he visited the New York Mets and gave baseball a try.
.@neymarjr takes some hacks in the cage.https://t.co/SbVv62NdJ9

— MLB (@MLB) May 31, 2016
Then he became the first footballer to team up with Michael Jordan on a footwear/clothing line, which is as big as it gets in the athletic apparel game.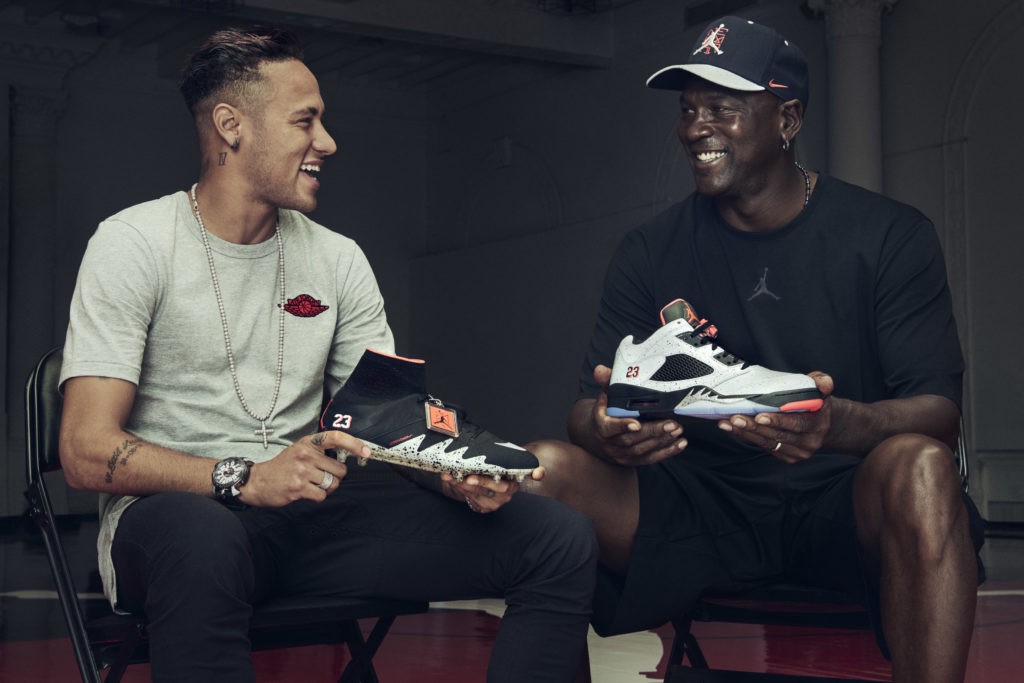 Rounding out his New York experience, he got his name on the U.S. celebrity gossip sites by being "spotted" with Selena Gomez, prompting "Neymar and Selena" to become a trending topic on Twitter.
Then it was out to Los Angeles — where Brazil where set to play their Copa America Centenario opener against Ecuador — for a backyard kickaround with Justin Bieber…
https://www.instagram.com/p/BGLlIgrAvqh/
…and a stay in a gorgeous mansion to promote AirBnB.
https://www.instagram.com/p/BGNhOXaxttY/
With his accommodations sorted, it was off to Paramount Studios, where Neymar shot his film debut for Vin Diesel's XxX sequel.
https://www.instagram.com/p/BGNXM68GPiM/
Finally, it was time to watch Brazil play, which Neymar did sitting next to Jamie Foxx…
Thanks @iamjamiefoxx and @neymarjr for coming to the game! Hope you're having a great time at #Copa100 #BRAvECU pic.twitter.com/8Pd9e80rgT

— Copa América (@CopaAmerica) June 5, 2016
…plus F1 champion Lewis Hamilton and, of course, the Biebs.
The party continues at the @RoseBowlStadium #BRAvECU #Copa100 #CopaAmerica pic.twitter.com/QrqmYXTDEw

— Copa América (@CopaAmerica) June 5, 2016
Meanwhile, Brazil's far less iconic players took a point from an entertaining 0–0 draw with Ecuador and were booed for their trouble by their own fans.
In a land where the most famous people are simply famous for being famous, Neymar is well on his way to being a superstar first and a footballer maybe 15th.
Contributors
Howler
TAGS
WELL, IT DEPENDS ON WHAT YOU MEAN BY "FREE."
Enter your best email for full access to the site.