Home
Dirty Tackle
The galvanizing madness of Antonio Conte propels Italy past Spain
The galvanizing madness of Antonio Conte propels Italy past Spain
June 28, 2016
KING CONTE!pic.twitter.com/4D4GpvrDc1
— S. (@lmaosimon) June 27, 2016
Spain dismantled Italy in the Euro 2012 final, winning 4–0 to claim their third consecutive major trophy. Two years later at the 2014 World Cup, both nations made shocking exits in the group stage with one win and two losses each. At this point, Spain decided to stay the course with the firmly entrenched and historically successful Vicente Del Bosque, but Italy made a change, replacing Cesare Prandelli with Antonio Conte. And two years after that, Italy have now beaten Spain 2–0 in the Euro 2016 round of 16. And this reversal of fortunes is largely down to the men in the technical area.
For Spain, this result is being heralded as the end of an era as Del Bosque surely must be on his way out. But for Italy, this seems more like a fleeting moment than a new beginning. While Antonio Conte has reinvigorated the national team despite bringing an overlooked squad to France, his commitment to join Chelsea immediately after the tournament has fostered a sense of relishing the moment that Spain no longer seems to have.
Every goal Italy score turns into a competition to see who can reach Conte first — sometimes the results are bloody and sometimes he slips away to climb the dugout and party with the crowd. The passion he brings to every match is palpable and invigorates his team as they make a run that their country didn't at all expect (in his autobiography, Andrea Pirlo, who was left out of this squad, wrote "When Conte speaks, his words assault you. They crash through the doors of your mind, often quite violently, and settle deep within you. I've lost track of the number of times I've found myself saying: 'Hell, Conte said something really spot-on again today.'").
Conte's Italy isn't fueled just by vim and vigor, though. They have only allowed goal in four matches at Euro 2016 and that's thanks to their all-Juventus defense of Andrea Barzagli, Giorgio Chiellini, Leonardo Bonucci, and goalkeeper/captain Gigi Buffon. This group has won five Serie A titles together (three with Conte at the helm) and last year reached the Champions League final. No other goalkeeper/backline combination at Euro 2016 can say this.
In recent years, Spain probably came closest with their Real Madrid-Barcelona hybrid squad that won two Euros and a World Cup, but while this Italy group probably won't reach that level of prolonged success, they are still proving that unity can bring results even in the absence of top attacking stars.
Italy will face world champions Germany in the quarterfinals and they will surely go into this match with a belief that they can win — a belief now shared by far more of their countrymen than this time a few weeks ago. And it's all because of Conte.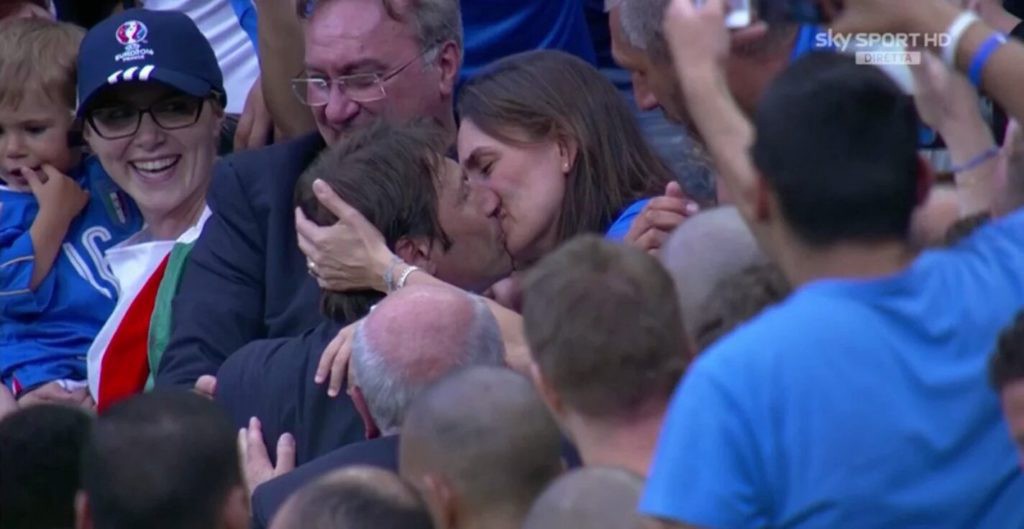 Contributors
Howler
TAGS
WELL, IT DEPENDS ON WHAT YOU MEAN BY "FREE."
Enter your best email for full access to the site.