Home
Dirty Tackle
Barcelona launch misguided call to support Leo Messi's tax fraud
Barcelona launch misguided call to support Leo Messi's tax fraud
July 9, 2016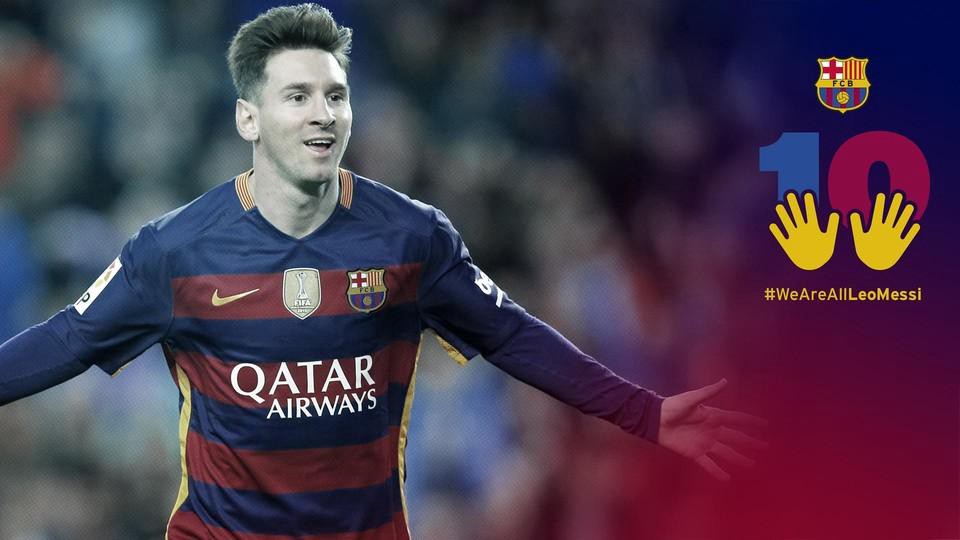 Barcelona have launched a bizarre campaign to rally fans into showing support for Lionel Messi because he's being held accountable for being guilty of tax fraud.
Messi and his father were each given a suspended sentence of 21 months in jail (meaning they won't have to serve it) and fined a total of €3.5 million for evading millions in taxes. But apparently Barcelona feel that Messi should be above the law.
From the club's official website:
FC Barcelona has set up a campaign in support of Leo Messi following the sentence issued this week against the Argentinian and his father.
Using the hashtag #WeAreAllLeoMessi while posting a photo or message with both hands open, the campaign is encouraging all Barça fans to express their sympathy for the greatest footballer in the world by voicing their unconditional support on social networks.
By making it clear that #WeAreAllMessi, we want Leo to know that he is not alone. All members, supporters clubs, fans, athletes, media and everyone else are invited to participate.
This is as astonishingly real as the time Liverpool wore T-shirts in support of Luis Suarez after he was punished for racially abusing Patrice Evra. It's unclear exactly what Barcelona mean with the "We are all Messi" hashtag since we're not all fabulously wealthy footballers with a lax attitude towards paying taxes.
Along with the text above, the club included a tweet from Barca president Josep Bartomeu in their plea.
https://twitter.com/jmbartomeu/status/751468491975385088
Posing this as an "attack" on Messi, let alone the club, is a perverse interpretation of what's happened here. Bartomeu can't possibly believe this to be the case. But there might be a reason for posing it this way.
President of the Spanish football league Javier Tebas has said that he fears Messi will play football elsewhere as a result of his sentence. He also feels that Messi "isn't guilty." Perhaps Barcelona share this fear and are going against better judgement just to show Messi how much they support him, right or wrong, for better or worse, in order to convince him to stay. After all, he's already proven that he's not afraid to walk out on Argentina's national team amidst turmoil with the country's football federation.
So while it's not a good look in the eyes of anyone who isn't in the "Messi/Barcelona can do no wrong" camp, that's not nearly as important to Barcelona as ensuring Messi stays put.
Contributors
Howler
TAGS
WELL, IT DEPENDS ON WHAT YOU MEAN BY "FREE."
Enter your best email for full access to the site.