If anything, Frank Lampard might be too good for MLS
July 31, 2016
https://www.youtube.com/embed/PHvw3Pb6nU8
At the start of the season, fans eager to stamp out MLS's "retirement league" tag and impatient writers desperate for pageviews dubbed Frank Lampard the league's worst ever signing. Now, after a loan (that wasn't really a loan at all) to Man City and a nagging calf injury that has limited his time in MLS since being unveiled by New York City FC in 2014, Lampard has scored eight goals in his last seven matches, including the first hat trick in his club's brief history.
It turns out Frank Lampard resisted actually playing for NYCFC for so long because he knew having a guy pushing 40 years old come in and immediately break all of MLS's scoring records would be a bad look for the league. This is also why fellow 38-year-old Didier Drogba, who has scored 21 goals in 28 appearances for the Montreal Impact, only chooses to play every third game or so.
Lampard's contract expires at the end of the season. Some of the people who were calling him the worst might now be hoping that he stays until he's 50 or 60.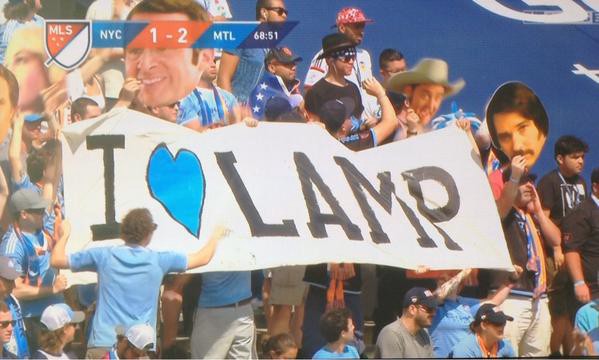 Previously: How I learned to stop worrying and love the aging superstars in MLS
Contributors
Howler
TAGS
WELL, IT DEPENDS ON WHAT YOU MEAN BY "FREE."
Enter your best email for full access to the site.