Matt Pyzdrowski, goalkeeper for Helsingborgs IF, explains how goalkeepers move on from bad games
Photograph by Jasmin Shah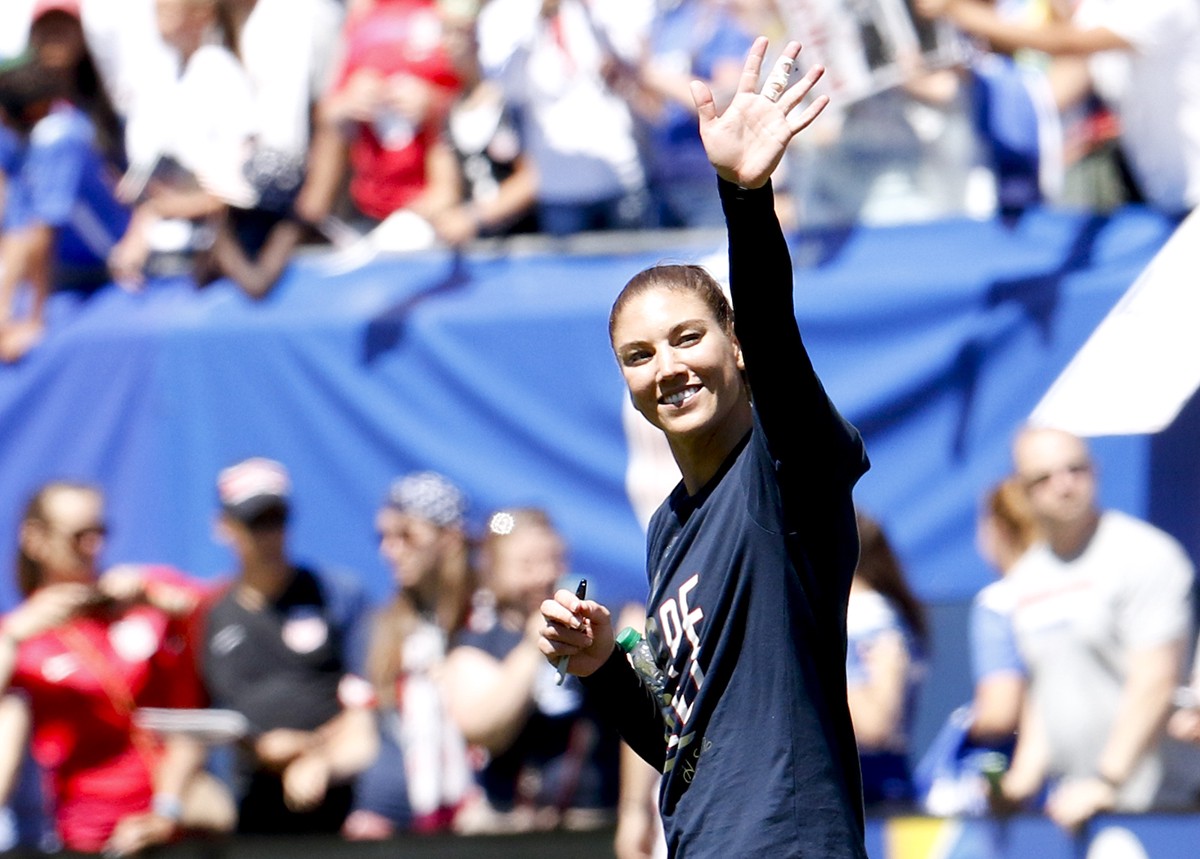 We all saw Hope Solo's performance (need I say HOWLER) against Colombia the other night. It was a rare off-game for the world's best goalkeeper. Every keeper — even the best in the world — has a night to forget once in a while. What separates the best in the world from the rest of us is that the top keepers don't let one bad performance turn into two, three, or four bad performances in a row. Here's how I approach recovering from a bad game, and how I suspect Hope might have gone about it.
Once the game was over, Hope's job was to forget everything that just happened. Good athletes tend to have short memories. Instead of reflecting on what went wrong in the game against Colombia the best thing Hope could have done was say, "Fuck it, that sucked — I know I'm better than that," and MOVE ON!
Usually after matches we hear players and coaches talk endlessly about watching film. Film can be a wonderful tool because it allows us to see the full picture of what happened (good, bad, and indifferent). This is how we reflect, digest, and get better.
However, it can also have the opposite effect. If you dwell on the negatives from the match and watch mistakes over and over, they can become ingrained in your memory. You've seen second basemen miss an easy throw to first base. It's not because they lack the skill to make a 15-foot throw; it's because a previous mistake has gotten to their heads and they start overthinking routine plays. In a situation like this, I say throw out the film. Hope already knows what she did wrong and she doesn't need to reflect on it any more than she already has.
The next day at training, her focus must immediately turn to the next match against Sweden. When she enters the field and steps across that white line everything that happened the day before is irrelevant. It's important she keeps her talk positive and use words like "I can," "I am," and "I will." This naturally pushes her conversation and thought process in a positive direction. An example may be, "I am the best GK in the world and I catch everything" or "I'm a beast in the air and will dominate my box." Sometimes you may see the camera pan to the GK and he/she will be talking to themselves. It is in these exact moments that a GK will be muttering these positive words to themselves to help pick themselves up and also stay involved/focused on the task at hand. For a GK self talk/coaching is very important.
Last night, the night before the match against Sweden, Hope probably watched some highlight film of her at her best. (This is where film can be extremely beneficial.) Doing so creates positive mental images and reminders of what she is capable of (and has already accomplished) on the field of play. That way, when she went to bed, she would have these positive images floating through her head and, who knows, maybe she would even dream about them.
On the morning of the game, Hope probably visualized portions of the match. She would have envisioned striking every ball well, catching cross after cross, and making saves to help her team win. This is like playing the game even before it happens. And she would want to do it repeatedly throughout the day.
Once she heads out onto the field for warmups, and ultimately heads into the game, it's time to implement all her visualization and preparation, her knowledge, and her experience. This is where the self talk becomes important once again: "I can," "I am," "I will." Throughout her warm-ups, she would stay positive. If she misses an easy save, instead of yelling "FUCK" she will say "Hope, you can save that. Get after the next one." This keeps her mind at ease and prevents her body from becoming tense. After the warmup is finished, Hope has done everything that she can to prepare for the game and is ready for the task at hand.

Follow Matt Pyzdrowski on Twitter @MattPyzdrowski.
WELL, IT DEPENDS ON WHAT YOU MEAN BY "FREE."
Enter your best email for full access to the site.