Paul Pogba's agent named his company after Jerry Maguire
August 10, 2016
https://www.gettyimages.com/
The undisputed king of this transfer window is agent Mino Raiola. He represents three of Man United's four signings (Zlatan Ibrahimovic, Henrikh Mkhitaryan, and Paul Pogba), including the largest deal in the history of football. And the name of the Dutch firm raking in his cut of all this action? Maguire Tax & Legal. As in the 1996 Tom Cruise film about a sports agent.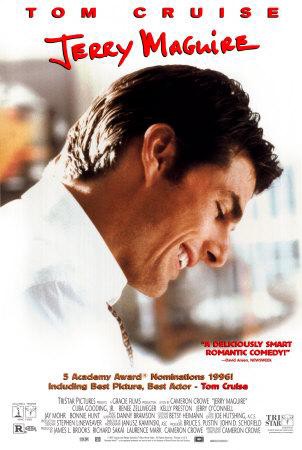 From the Guardian:
According to Forbes, Raiola's Maguire Tax & Legal company, which he named in tribute to the fictitious movie agent Jerry "Show me the Money" Maguire, had taken commissions, as of September 2015, of $28.6m. His slice of the Pogba deal alone has netted him around £20m.
This is like starting a mafia family and naming it after The Sopranos. It's an amateur move that doesn't inspire confidence. Which actually might be fitting for Raiola.
In Zlatan Ibrahimovic's autobiography I am Zlatan, he devoted a chapter to when he first met Raiola in 2003 when he was still with Ajax. He wrote:
"I didn't really know what sort of person to expect, probably some sort of pinstriped fella with an even bigger gold watch [than mine]. But who the hell turned up? A bloke in jeans and a Nike T-shirt — and that belly, like one of the guys in the Sopranos.
"Was he supposed to be an agent, that weirdo? And then when we ordered, what do you think they brought us? A few pieces of sushi with avocado and prawns? We got a massive spread, enough to feed five people, and he started stuffing himself. But then he started talking, and he was really sharp and to the point. There was no candy-coated crap, and I knew immediately that this was going to work, it was sounding great, and I said to myself, I want to work with this guy. We think alike. I was all set to shake hands on a deal."
Maybe this is why Raiola is proving so effective, though. Perhaps his total disregard for appearances and company named after a fictional character lead clubs to underestimate him and give him an upper hand in negotiations over top players he attracts with his unpretentious, no nonsense manner.
All in all, you could probably make a pretty good movie about this guy.
Contributors
Howler
TAGS
WELL, IT DEPENDS ON WHAT YOU MEAN BY "FREE."
Enter your best email for full access to the site.