Home
Dirty Tackle
Terrible fantasy Premier League advice from the real Premier League's masterminds
Terrible fantasy Premier League advice from the real Premier League's masterminds
August 12, 2016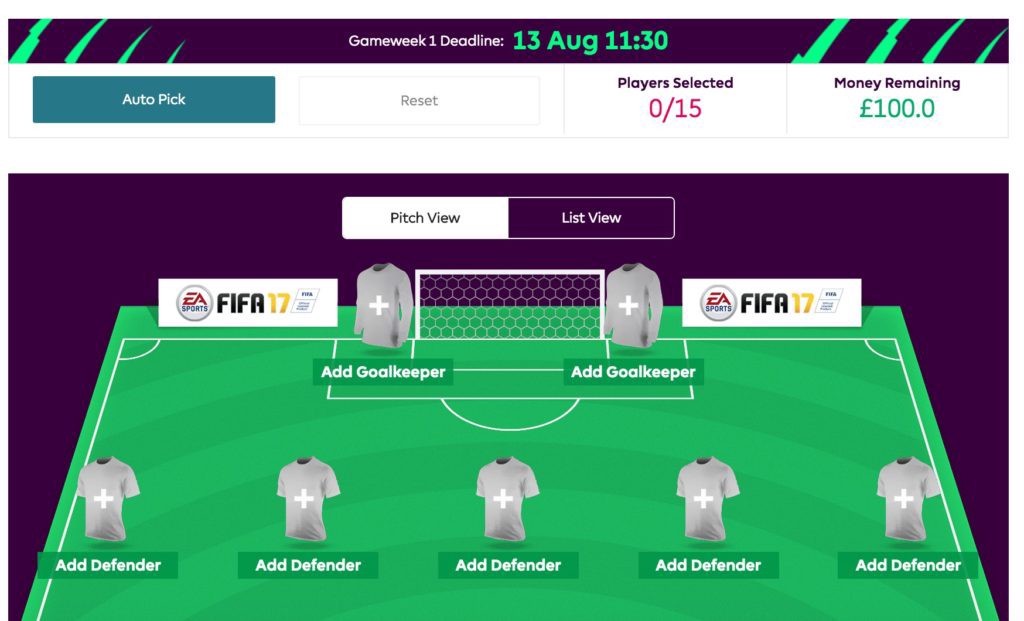 The Premier League season begins this weekend and that means you're probably creating a fantasy Premier League team for reasons you can't fully explain. Despite being a decidedly unimportant endeavor, the act of putting a fantasy squad together
The Arsene Wenger strategy: Don't buy any players, keeping all of your cash safely in the bank, then make snide comments about the players your opponents spent a lot on throughout the season.
The Hull City strategy: Don't buy anyone and prepare to play fantasy Championship next season.
Hull City squad photo 2016/17 😂😂 #HCAFC #TheBigLeague pic.twitter.com/BTjA84jlY1

— ℂ𝕦𝕣𝕥𝕚𝕤 𝔻𝕒𝕧𝕚𝕖𝕤 #33 (@TheCurtisDavies) August 4, 2016
The Jose Mourinho strategy: Keep Juan Mata on your bench for a while and then kick him off your team.
The Chelsea strategy: Mostly rely on the players who profoundly disappointed you last season.
The Leicester strategy: Use a bunch of Leicester players and hope they can have the season of their lives again. Also, a eat a pizza every time they keep a clean sheet.
The Liverpool strategy: Constantly talk about how great Jurgen Klopp is and hope no one notices how underwhelming your team is.
The David Moyes strategy: Build your team around Marouane Fellaini.
The Alan Pardew strategy: Do a strange dance in public when one of your players scores.
The Man City strategy: Have Fabian Delph for some reason.
The Middlesbrough strategy: Sign recognizable yet underwhelming names.
The Bournemouth/Dirty Tackle strategy: Have Artur Boruc, Lord of the Dance.
The Stoke City strategy: Have at least one former Barcelona player just because he's a former Barcelona player.
The Burnley strategy: Pray.
Using a a combination of these approaches produces a team like this: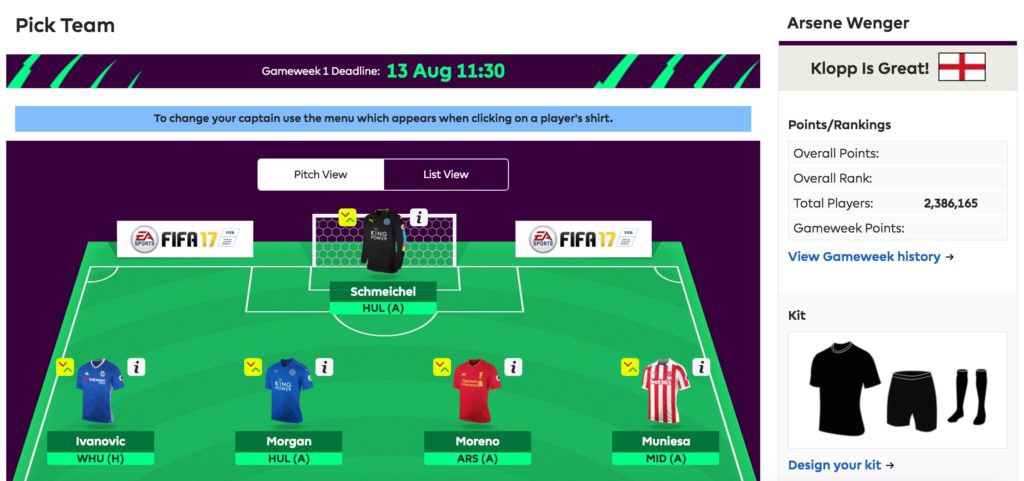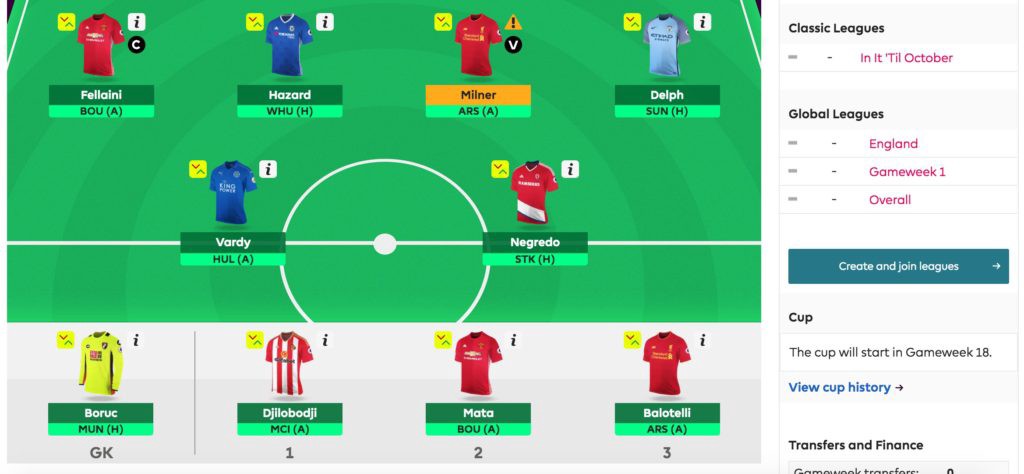 And the thing that makes this a true Arsene Wenger team: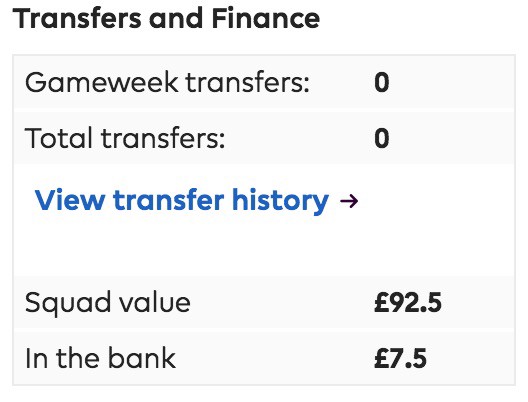 All that sweet cash in the bank.
If you'd like to see how your team compares to this abomination, join the DT league: In It 'Til October (code: 85384–35001). We will declare a winner at the end of October (because managing a fantasy team for an entire season is impossible) and maybe have a prize for whoever that is.
Previously: How to build a fantasy football team you will forget about in two months
Contributors
Howler
TAGS
WELL, IT DEPENDS ON WHAT YOU MEAN BY "FREE."
Enter your best email for full access to the site.