Home
Dirty Tackle
One of the poorest countries in the world becomes Ligue 1 club's shirt sponsor
One of the poorest countries in the world becomes Ligue 1 club's shirt sponsor
September 5, 2016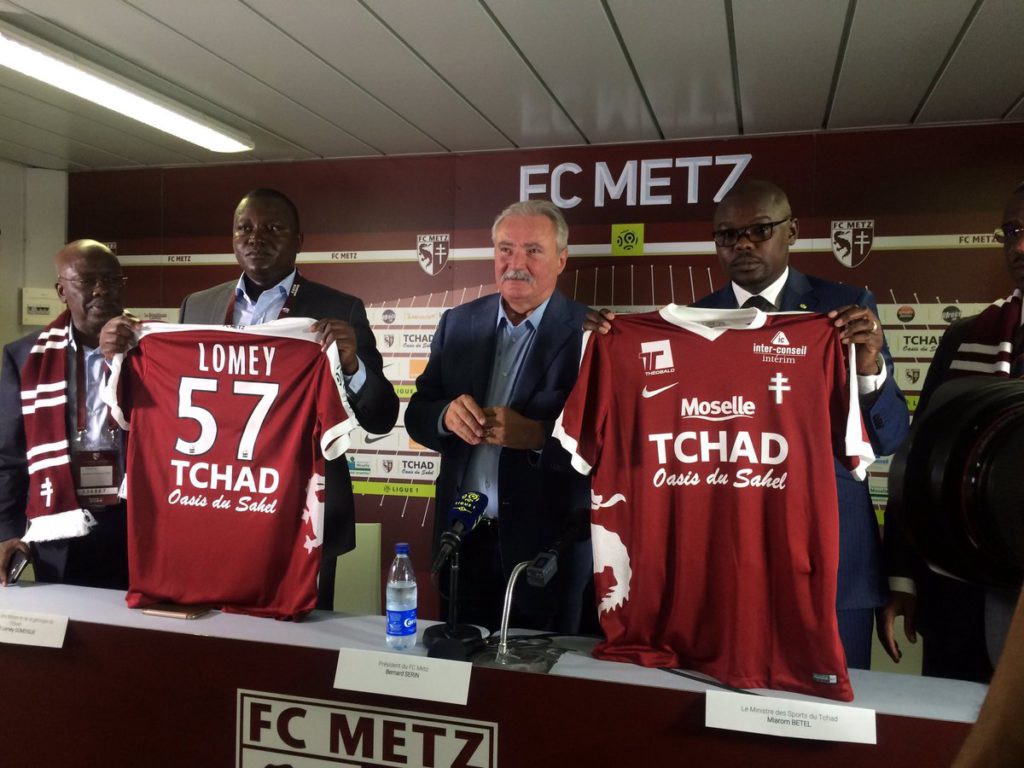 According to the World Food Programme, Chad ranks 73rd out of 78 countries on the Global Hunger Index. And yet, the country is now the shirt sponsor for Ligue 1 club Metz.
Though Azerbaijan has recently proven that being the shirt sponsor for a football club can be successful for an oil-laden country riddled with corruption via their deal with Atletico Madrid, Chad's tourism board funneling money into a French football club still seems like a gross misappropriation of funds.
From the AAP:
The decision has received much criticism with the French newspaper Le Progres asking if the country was wasting its money and the head of Chad's athletic association, Hissene Ngaro, calling the move "a bad joke."
Sports Minister Betel Miarom denied reports that the sponsorship deal had cost approximately 12 million euros ($17.69 million), but did not name any other sum. The football club did not comment either.
New club jerseys that were introduced in August now display the slogan "Chad: Oasis of the Sahel." According to the Chadian government the deal is being financed by local companies.
This is just another reminder that football doesn't care where the money comes from so long as it's spent on football.
WELL, IT DEPENDS ON WHAT YOU MEAN BY "FREE."
Enter your best email for full access to the site.