How a talkshow host / small-town mayor / convicted criminal /
sausage enthusiast stole Spain's third-largest soccer team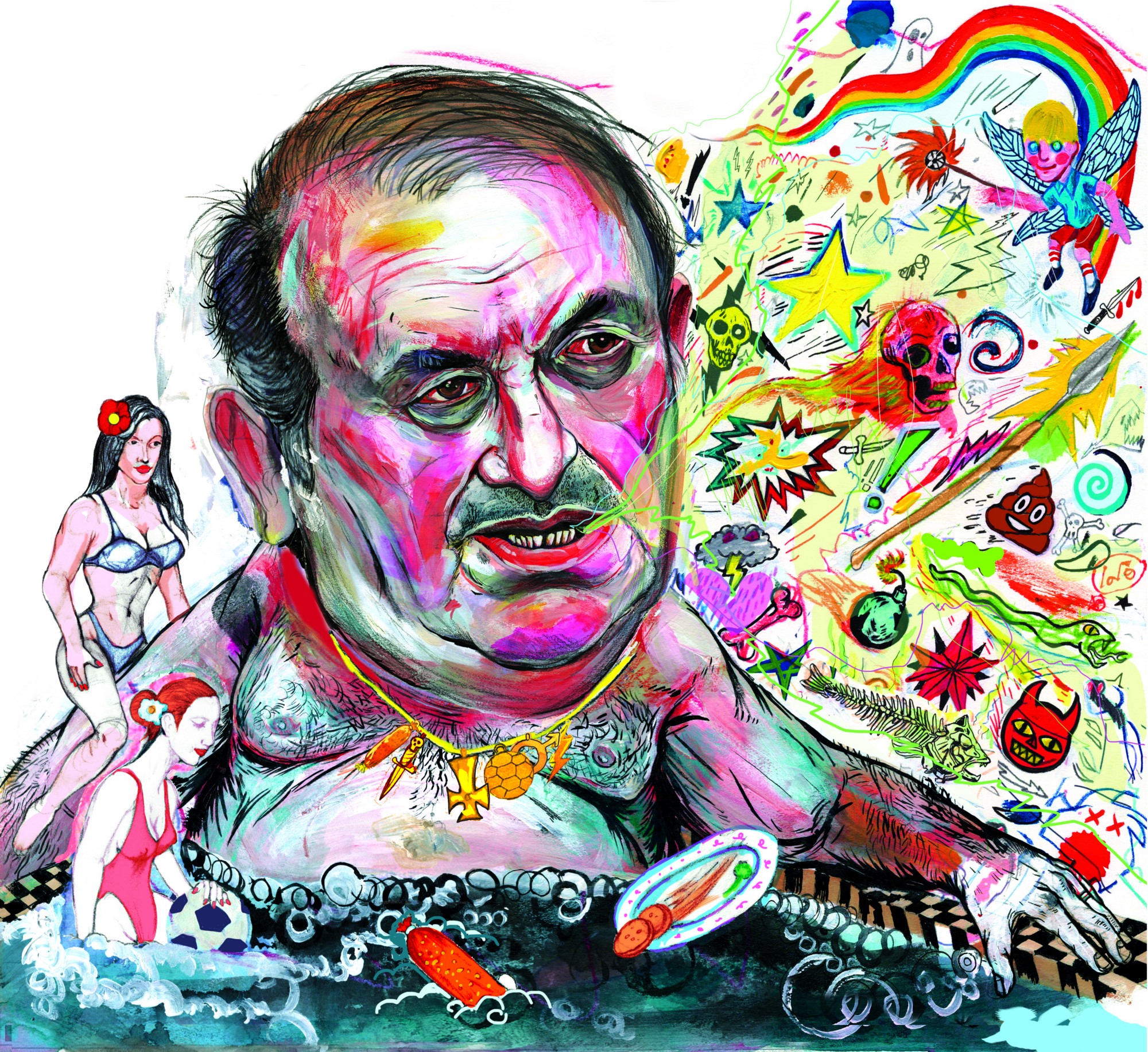 This feature appears in Howler Issue 11. Snag a copy here.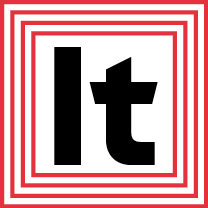 It was around ten-thirty in the morning when Jesús Gil y Gil, the 62-year-old president of Atlético de Madrid, hauled himself out of his Mercedes, which was parked outside the offices of La Liga in the Spanish capital and, flanked by two towering bodyguards in dark sunglasses, made his way through the gate and toward the doors of the league's headquarters. The date was March 8, 1996. A Friday. Before Gil (pronounced "hill") reached the entrance, he encountered José María Caneda and José González Fidalgo.
Caneda was the president and Fidalgo the business manager of SD Compostela, a small club lodged in the historic city of Santiago de Compostela, in the northwest region of Galicia. The city is the endpoint of the famous Christian pilgrimage route Camino de Santiago, which leads travelers to hike from southern France, over the Pyrenees, and across northern Spain. The club's stadium even has a religious name: San Lázaro.
But the club's story doesn't evoke Lazarus of the Bible so much as the protagonist of the 16th-century picaresque novel La vida de Lazarillo de Tormes y de sus fortunas y adversidades (The Life of Lazarillo de Tormes and of His Fortunes and Adversities). Like the little Lazarus of the story, who endures multiple terms of indentured servitude before coming into his own, SD Compostela labored for decades before finally reaching the top flight of Spanish soccer in 1992, the club's 32nd year of existence.
Three years later, during the 1995–96 season, Compostela produced its crowning achievement, ascending to the upper reaches of La Liga thanks to sensational victories over the much larger clubs like Barcelona, Espanyol, and Real Sociedad. For much of the season, Los Compos hovered in fourth place and even climbed briefly to second place, six points behind first-place Atlético. On match day 29 of that season, a week before the Friday meeting at La Liga headquarters, Compostela had suffered a discouraging 3–1 loss to 17th-place Real Oviedo. Still, the club clung to third, and if it could defeat seventh-place Real Betis the following week, it would be poised to stay there, with a good shot at playing in Europe the following season.
Jesús Gil walked up to José María Caneda outside the office building. Days earlier, Caneda had made disparaging remarks about the voters of the city of Marbella, where Gil had just been reelected mayor. Caneda had called the voters "stupid," and now he was doubling down on the insult. "I'd say the same thing again, exactly the same thing," he vowed as Gil narrowed the gap between them.
"If you mention the name 'Gil' again, I'll tear your head off," growled Gil, wagging a finger at Caneda.
"I'd say exactly the same thing."
"Do you want to go now?"
"Whenever you want, whenever you want," Caneda shot back before Fidalgo, the business manager, intervened. He was shorter than Gil but an inch or two taller than his Compostela boss, and his confrontational attitude caught Gil off guard.
"Don't you come here to mess with anyone, okay?" said Fidalgo as reporters flooded out of the building. Cameras began to flash like Christmas lights.
While Fidalgo waved his index finger in time with Gil's, Caneda, off to one side, kept repeating the phrase "whenever you want." The men remained suspended in this state for several moments, until Fidalgo turned his back to Gil, took Caneda by the elbow, and escorted the Compostela president toward the entrance.

"You're a chorizo!" Gil shouted after them. This was not a reference to a delicious pork sausage.
Fidalgo turned on his heel, redeployed his outstretched index finger, and came back at Gil. "And you're a son of a bitch!" he said.
Gil reared back and the Christmas lights became strobes. Fidalgo ducked, but he overestimated the quickness with which a man of Gil's bulk could land a blow: the punch had not arrived. As Fidalgo ducked a second time, Gil pounded the Compostela man in the side of the head with the underside of his fist. Before Fidalgo could mount a counterattack, Gil's enormous bodyguards stepped in and put a stop to the ruckus, shoving Caneda and Fidalgo through the doors and slamming them to shut the two men in.
The following day, Compostela lost to Betis 2–1. The club would win only one of its remaining games that season, tumbling from third place to 10th. It was one of the most heart-wrenching collapses in league history. Compostela had never finished higher, but the achivement tasted decidedly bittersweet. Meanwhile, Atlético won the double.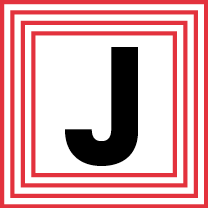 Jesús Gil, who died of a brain hemorrhage in 2004 at the age of 71, was an outrageous, infamous figure in Spain, a shady construction mogul and even shadier politician. During the final two decades of his life, he was president and later owner of Atlético de Madrid and served — though that may not be quite the right word — as the mayor of the Costa del Sol municipality of Marbella, which is like Malibu with a heavy dose of tax evasion, racketeering, and government corruption.
"Since 2004, Atlético de Madrid has been ruled by a guy who's in that position illegitimately," says Jesús Martínez, a lawyer and member of Señales de Humo (Smoke Signals), a reform-minded supporters group. That guy is Miguel Ángel Gil Marín, Jesús Gil's second son. And 2004 is the year Jesús died, leaving Miguel Ángel with a majority stake in the club. Not more than two months after his death, the father and son were found guilty of defrauding the club of $19.9 million in the course of purchasing four worthless players. Two of the signings involved straightforward fraud: Atlético already owned the players' rights, so the Gils effectively sold them to the club again. The other two were more imaginative, because neither player had ever so much as stepped foot on a soccer field, whether professionally or for a youth club. In the case of all four players, the funds from Atlético were diverted into a company called Soccer Advertising that was owned by the Gils. Ennio Sotanaz, a writer and blogger who covers Atlético, explains that the Gils presumably "went to a few sub-Saharan countries" to find the players. "He then sold them as future stars for millions of euros, and the players never got anything in return. It was a financial tool to divert funds and, above all, to steal assets from the club."
Since then, Miguel Ángel has neither returned the money
 he owed nor served the year and a half of jail time to which he was sentenced. Some Atlético fans, like the members of Señales de Humo, are mystified. They don't understand why the Spanish state hasn't enforced its sentence, or why Spain's soccer authorities allow a convicted criminal to remain the majority owner of the third-largest soccer club in perhaps the top league in the world. The Spanish courts, especially the Supreme Court, being notoriously politicized — many suspect that it has something to do with the political relationships the Gils and Enrique Cerezo, the club's current president and former vice president under Gil, shared with members of the Partido Popular (Popular Party), Spain's traditional right-wing party, which ruled the country from 1996 to 2004.
Those looking for clues might study the life of the elder Gil. During the '90s, he achieved incredible popularity in Spain by following a trajectory straight out of Donald Trump's playbook. In his various roles as real estate developer, host of his own TV show, and politician, Gil mixed a tell-it-like-it-is ethos with more than a dash of the high life. He was the mayor of a high-profile resort town and the owner of an internationally renowned soccer team, yet so many of the things he said landed like a payload of racist, homophobic, or sexist nonsense. He made for great copy, and the leading Spanish media outlets hung on every benighted word. A Spanish TV network went one better: it gave Gil his own 95-minute prime-time variety show. Titled Las noches de tal y tal (The Nights of Such and Such) after Gil's tendency to let his sentences hang, the show featured Gil, shirtless, bobbing in a Jacuzzi and draped in bikini-clad models while he told stories about his own life.
https://medium.com/whatahowler/guardian-of-the-gal%C3%A1cticos-551cfe34488c
"Gil's personality was to be absolutely excessive in everything," says Juan Esteban Rodríguez Garrido, a professor of education at the Complutense University of Madrid who has authored biographies of Arda Turan and Koke. "I've been told by people who have worked with him — not only in Atleti but also in his other businesses — that he was the kind of person that might call you at any time. He gave the impression that he never slept. He was a person with few scruples when it came to business. It's also true that his rhetoric was easy — easy in the sense that it connected well with 'the people,' perhaps because he himself came from 'the people,' very populist."
"Everyone who's pissed off that I'm rich and Atlético is top of the table can die," Gil once said. In 1989, after Atlético lost to Fiorentina in the UEFA Cup, Gil had this to say about referee Michel Vautrot, who was voted the top ref in the world in both 1988 and '89: "I wasn't surprised at all by his refereeing. It's not that he's a fairy — he's a faggot. I know for a fact that the Italians found that referee a blond boy with blue eyes." The next year, UEFA banned Gil from appearing at European soccer matches for 18 months.
Not long after the Fiorentina loss, Gil allegedly abandoned a deal for top German striker Jurgen Klinsmann at the eleventh hour for no other reason than because he had heard that the player was, in his words, "leaking oil" — 
 a derogatory term in Spain for being gay.
In the spring of 1997, Atlético reached the quarterfinals of the Champions League. The opponent was Ajax, a team featuring Tijani Babangida, Kiki Musampa, and Patrick Kluivert, who scored in the 1–1 first-leg draw.
After that match, Gil offered his assessment on national television: "The black players on Ajax — it looked like the Congo out there, with all due respect. You looked one way and there were four black guys warming up, you looked the other way, there were five, and on the pitch there were three more. Black guys were popping up everywhere," he said, "as if it were a churro machine."
Louis van Gaal, Ajax's manager at the time, condemned the remarks and boycotted a lunch with Atlético officials before the second-leg tie in Madrid. The following day, the headline "Looks Like Congo" topped the front page of Dutch tabloid De Telegraaf.
Gil responded to the accusations of racism by giving a press conference before the second leg, which Ajax would go on to win on a 119th-minute winner by Babangida. He chose to speak in English, saying, "Black, white, all. I am white. No problem. Ahora." After breaking into Spanish for a moment, he continued, "I think that… Excuse me. I think that you black and say black, black, black all days is very bad." There was a long pause, and then he wrapped up his soliloquy with "The color no is problem for man."
Three years earlier, for a segment on his variety show, Gil had been comparatively eloquent while interviewing Imperioso, a white Spanish stallion, at his ranch in the countryside. He queried the horse on a variety of topics, including what transfers he should make and whether he should fire the coach. (Gil had employed a record-breaking six managers during the 1993–94 season.)
The Uruguayan writer Eduardo Galeano gave the exchange a fable-like quality when he recast the conversation in his book Soccer in Sun and Shadow: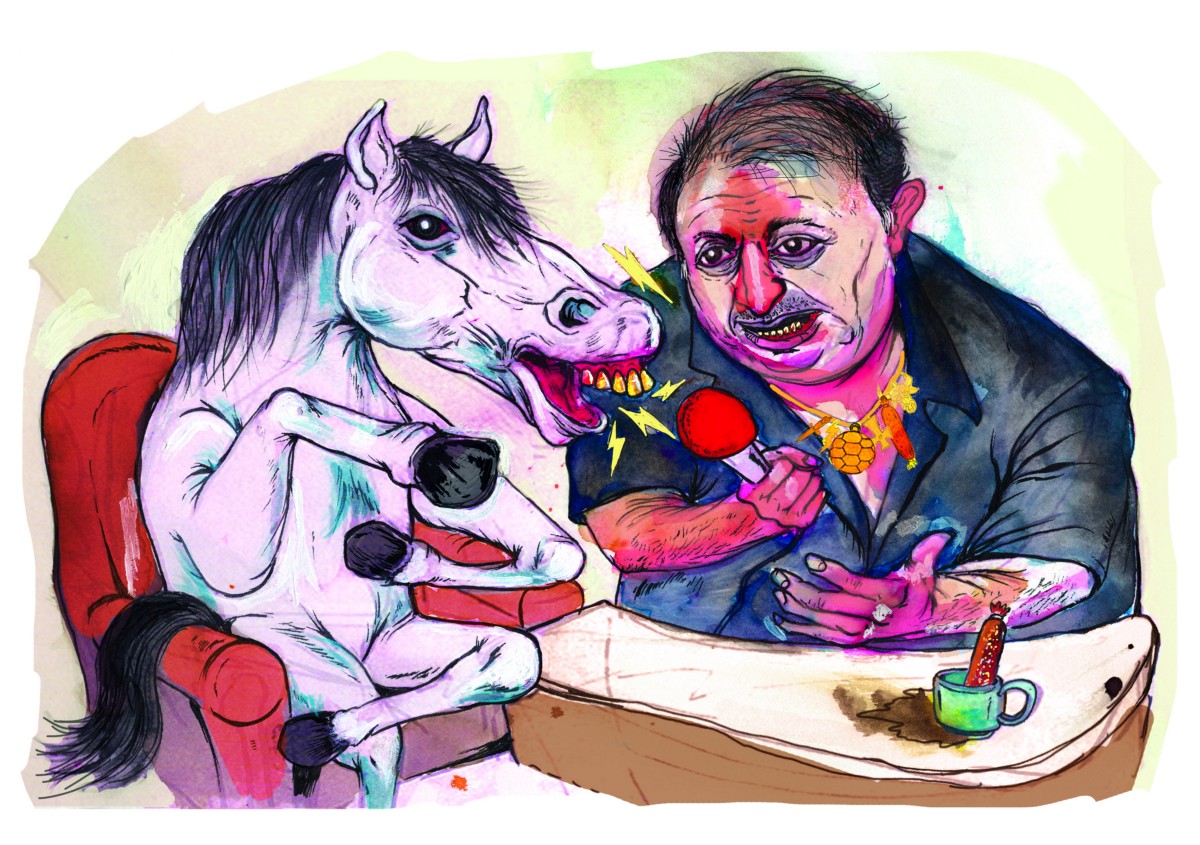 "Imperioso, we lost."
"I know, Gil."
"Whose fault is it?"
"I don't know, Gil."
"Yes you do, Imperioso. It's the manager's fault."
"So fire him."
The English comedian Benny Hill appeared in another episode. The scene called for him to slap Gil repeatedly in the face. Gil, going off script, slugged him.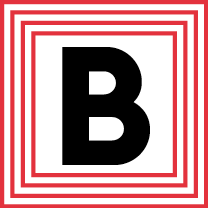 Bernardo Salazar, a soccer historian with a four-volume history of Atlético and a 12-volume history of Real Madrid to his name, has no trouble recalling his first interaction with Gil. It happened in 1968, when Salazar was working at an advertising agency and Gil, following his parents' line of work, was ensconced in the construction business. Gil duped Salazar into extending an advertising contract for one of his properties, never filling out his side of the paperwork, and left the young Salazar on the hook for services that would never be paid for.
A year later, Gil's business practices were exposed as not merely unscrupulous but criminal. On June 15, 1969, some 500 guests of the Dutch retail giant Spar gathered at a tourist complex owned by Gil in San Rafael, in Segovia, to celebrate nine years of doing business in Spain. The event was also the inauguration of the newly renovated restaurant at Gil's resort. He had bought the land for the complex in 1965, currying favor with Spain's infamous minister of tourism, Manuel Fraga, to push through a redistricting of the land for urbanization. This would soon become his "usual way of doing business," according to Gil biographer Juan Luis Galiacho.
To accommodate the sizable Spar gathering at San Rafael, Gil opened both the newer and older parts of the restaurant. Guests jostled for seats in the newer part, which seated roughly 150 people and included the presidential table, where, among other notable figures, the deputy mayor of Segovia, Manuel Mosácula, and the mayor of the town of El Espinar, Antonio Vázquez Aparicio, presided over the gathering.
https://medium.com/whatahowler/guardian-of-the-gal%C3%A1cticos-551cfe34488c
The prawns and Segovian trout were still hot when everyone stood for the priest's blessing. Then, without warning, the roof caved in. The banquet hall was a mass of limbs, concrete, and mortar. Several independent pillars had spared the guests at the presidential table, giving them a sheltered view of the grisly scene. "Seeing all of those people sitting there, in front of us, and, all of a sudden, not seeing anyone," Mosácula told the newspaper ABC.
Fifty-eight people died and 147 were injured in the disaster. The new part of the restaurant had been slated for completion in late July, but Gil had insisted on moving that date up to mid-June. Many witnesses and survivors recalled seeing fresh mortar the day of the collapse. Others remember noticing that the cement hadn't set. Still others noted the unfinished state of the property: swaths of tarpaulin covering windows; incomplete walls and partitions. The subsequent investigation revealed that the entire project had been undertaken without an architect or a building plan.
Francisco Franco's fascist regime blamed Gil directly, pointing out that he hadn't requested the correct permits. They then put him on trial, found him guilty of "reckless malpractice," and jailed him "indefinitely." Seven months later, noting that the prisoner had created a burgeoning trade in illicit goods inside the prison, the authorities transferred him to house arrest. But he soon returned to prison. A judge had looked into the tragedy at San Rafael and decided to retry the case. Her ruling, after Gil agreed to pay each of the 58 victims' families one million pesetas — about $122,000 in today's money — was that a five-year sentence would be sufficient.
Five months later, he was out with a pardon from General Franco himself. He had served a total of 27 months in jail and six on probation.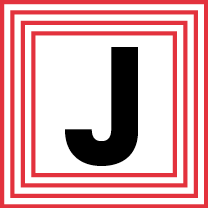 Jesús Gil was born in the town of El Burgo de Osma, in the region of Soria, in 1933. He wasn't much of a soccer fan — if anything, he was likely a fan of Athletic Bilbao, the local team for many in that part of northern Castile. But perhaps Gil was more drawn to the capital, a two-hour drive south. Six years after he was released from prison, ahead of the 1978–79 season, Gil made his first entreaties to Atlético de Madrid, convincing Vicente Calderón, the legendary Atlético president for whom the club's stadium is named, to bring the team to San Rafael for preseason. Gil viewed the club as a means to an end.
"We're talking about someone who you go to interview about soccer and he gives you an hour lecture on communism," says Rubén Uría, a journalist for national radio station Cadena SER.
"Soccer was a platform, or a bridge to what he was really interested in," says Sotanaz, the Atlético blogger, "which was politics."
Gil's breakthrough at Atlético came the following decade, in 1987, when Calderón, who was the club's president at the time, died suddenly. Elections for the club presidency were immediately called. The team was in the midst of a Spanish Cup run under coach Luis Aragonés, having reached the final, where it would match up against Real Sociedad. But Atlético lacked a world-class star. The team lacked someone like Paulo Futre. The 21-year-old FC Porto winger was fresh from leading Porto to a 2–1 win over Bayern Munich in the final of the European Cup, and, at the end of the year, he would be runner-up for the Ballon d'Or.
The European Cup final was held at the end of May. Atlético's election was scheduled for June 26. In Futre, Gil saw his chance to guarantee himself the office of president, and so, a couple of days before the vote, he boarded a private jet to Porto with Rubén Cano, a former Atlético star who had just embarked on his post-playing career as one of Gil's many lieutenants. The two met with Porto's front office and quickly negotiated Futre's transfer. From Porto they flew to Milan, where Futre was playing in the Mundialito de Clubes tournament with FC Porto. Hours later, back in Madrid, on the night before the elections, Gil appeared at a discotheque full of Atlético members with Futre at his side.
"He was showing that it wasn't a smoke screen, that Futre was really there," says Garrido. Atlético members were astonished. Futre, a gem of world soccer, could be theirs. Apart from Maradona, there was arguably no other player in the world who could've inspired such hope in the fans at that time.
"The next day, the people voted for Gil in droves," Garrido says. "And from that moment on, 'Hurricane Gil' had arrived at Atleti."
In a speech following his election, Gil said, "This is the beginning of a new era at Atlético." Many observers assumed he meant an era of trophies and beautiful soccer. But Gil had something else in mind. According to Garrido, as the night wound down, Atlético's business manager, José Julio Carrascosa, told Gil that he was going to save the ballots for record-keeping purposes. Gil scoffed. "You can throw those in the river," he said, "because this is the last time this club will ever have elections."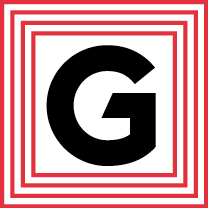 Gil deployed similar tactics as he launched his political career in the sunny town of Marbella. Bookended by Gibraltar and Málaga along Spain's southern Mediterranean coast, the town is tucked between a small mountain range and the sparkling sea. With the opening of a luxury resort called the Marbella Club in 1954, the town became a destination for the global elite, a playground for people with surnames like Rothschild, von Bismarck, Thurn und Taxis, Metternich, and Thyssen. Jimmy Stewart, Grace Kelly, and Cary Grant frequented Marbella in the 1970s. Today, you'll find the likes of singer Julio Iglesias and actor Antonio Banderas relaxing in town.
Gil first set foot in Marbella in 1986, a year before his play for the Atlético presidency. He opened a real estate office, adorning one of its walls with — no lie — a picture of Marlon Brando in The Godfather. José Cosín, a writer and lawyer from Marbella, calls this Gil's implicit "letter of intent."
Five years later, in the midst of the first season under Gil's leadership in which Atlético was actually somewhat competitive, Gil decided to run for mayor of Marbella. He didn't mince words, or acronyms, forming a party that he named Grupo Independiente Liberal, or GIL. And he ran the organization in the manner of "Sicilian clans," where capos "carried out the wishes of the head of the clan," writes Cosín in Mafia and Corruption, his book on the last quarter century of Marbella politics. Gil recruited a number of well-connected businesspeople to his inner circle. On May 26, 1991, he won the mayoral election with more than 65 percent of the vote.
Before he'd even secured the office, though, Gil had splashed the word "Marbella" across the front of Atlético's jerseys, replacing the name of a photocopier manufacturer. There it would remain for years to come, becoming synonymous with the club.
"Why didn't anyone raise suspicions about Marbella being on the Atlético jersey while Gil was mayor?" I ask Sotanaz, the Madrid-based blogger.
"Because everyone laughed along with the joke," he says. "Because it was a moment during the 'Happy Spain' era, where anything went." "Happy Spain" is a reference to the national euphoria that surrounded events such as the '92 Olympic Games in Barcelona. A sense of progress and prosperity distracted people from large-scale corruption that, thanks to a constant stream of revelations since 2009, we now know was taking place at the time. Gil was at the crest of this scummy tide, and his Marbella jersey deal was a prime example: Since, according to Gil, no one was willing to pay the club what the sponsorship was worth, he took it upon himself to sponsor the club. "What he did was take out some of the assets from Marbella's local government and say that it would be to pay Atlético de Madrid for the jersey sponsorship," Sotanaz tells me. "But that was a lie." The funds were supposed to go to Atlético, but "Atlético never received a dime," according to Sotanaz. Gil kept most of it for himself instead.
Before the start of the 1991–92 season, he pulled an incredible stunt at a media event. "The [Atlético] players came out with a jersey that said 'No Corruption' in the place of the sponsor. Imagine that. He was promoting his message that all politicians in Spain were corrupt," Garrido says. "He presented himself as the defender of anticorruption, that he was going to clear out the old political system."
The rot hardly ended there. "Marbella" showed up on the jerseys of Sevilla FC and Real Betis around the same time. Executives of both clubs were subsequently forced out 
 on a series of corruption charges, many of them linked to Gil's own.
Gil's reckoning would arrive nearly a decade later. On January 9, 1999, he was taken into custody — his second time in prison — for what's known as "Jerseygate." The Atlético jersey sponsorship deal was, in fact, a cover for the embezzlement of $3.1 million from the Marbella government. Two years later, the Spanish Supreme Court upheld the ruling, banning Gil from public office for 28 years and sentencing him to six months of house arrest.
The jersey scandal was nothing compared to Gil's overall ravaging of the city he had been tasked with leading. Between 1991 and '95, as reported by Spanish daily El Mundo, Gil and six accomplices diverted $36.8 million from Marbella's coffers into four phantom companies. José Luis Jiménez, who had known Gil since meeting him in a Segovia jail cell in the 1970s, owned several of the fake companies. Juan Antonio Roca, another Gil associate, had created two of the make-believe companies in 1993 under the name of his then 80-year-old mother, who lived elsewhere and had no idea what was going on. In Roca's official role in Gil's Marbella government, he managed urban planning through one of the phantom companies, allowing him to zone and rezone land as well as negotiate agreements with builders.
Roca's front man was Juan Hoffman. Hoffman's father, Hans, was a notorious Nazi sympathizer who had secured de facto asylum for former Nazi officials along the Costa del Sol. Juan had inherited his father's network of crooked political and economic elites that spread across Europe, and the court found that he had used it to launder money derived from the scheme.
In their roles with the municipal government, Gil, Jiménez, and others used a secret account to arrange fake payments to their various companies. The investigation revealed that they had stolen a total of roughly $51.3 million. Despite Gil's attempt to pin everything on his lawyer of 20 years, José Luis Sierra, Gil and six other men (including Sierra) were charged for the embezzlement scheme. "Lootgate," as it's popularly known in Spain, resulted in Gil's third and final prison sentence. On April 16, 2002, a judge in the Spanish National Court ordered the arrests. Gil made bail and was released six days later.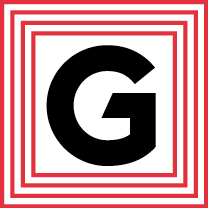 Gil's political corruption ring operated in an orderly and systematic fashion compared with his impulsive management of Atlético Madrid. A of couple years after his election, in 1989, his staff began to mention the name Patricio Rubio Bernal. Known as "Patri," the 15-year-old was a member of Real Betis's youth team and considered one of the best prospects in Europe. Gil immediately signed the young player to "the contract and conditions of a professional player," according to Garrido. The Spanish daily ABC reported that Gil paid Betis a transfer fee of roughly $148,000 and made Patri the highest-paid youth player in the world overnight.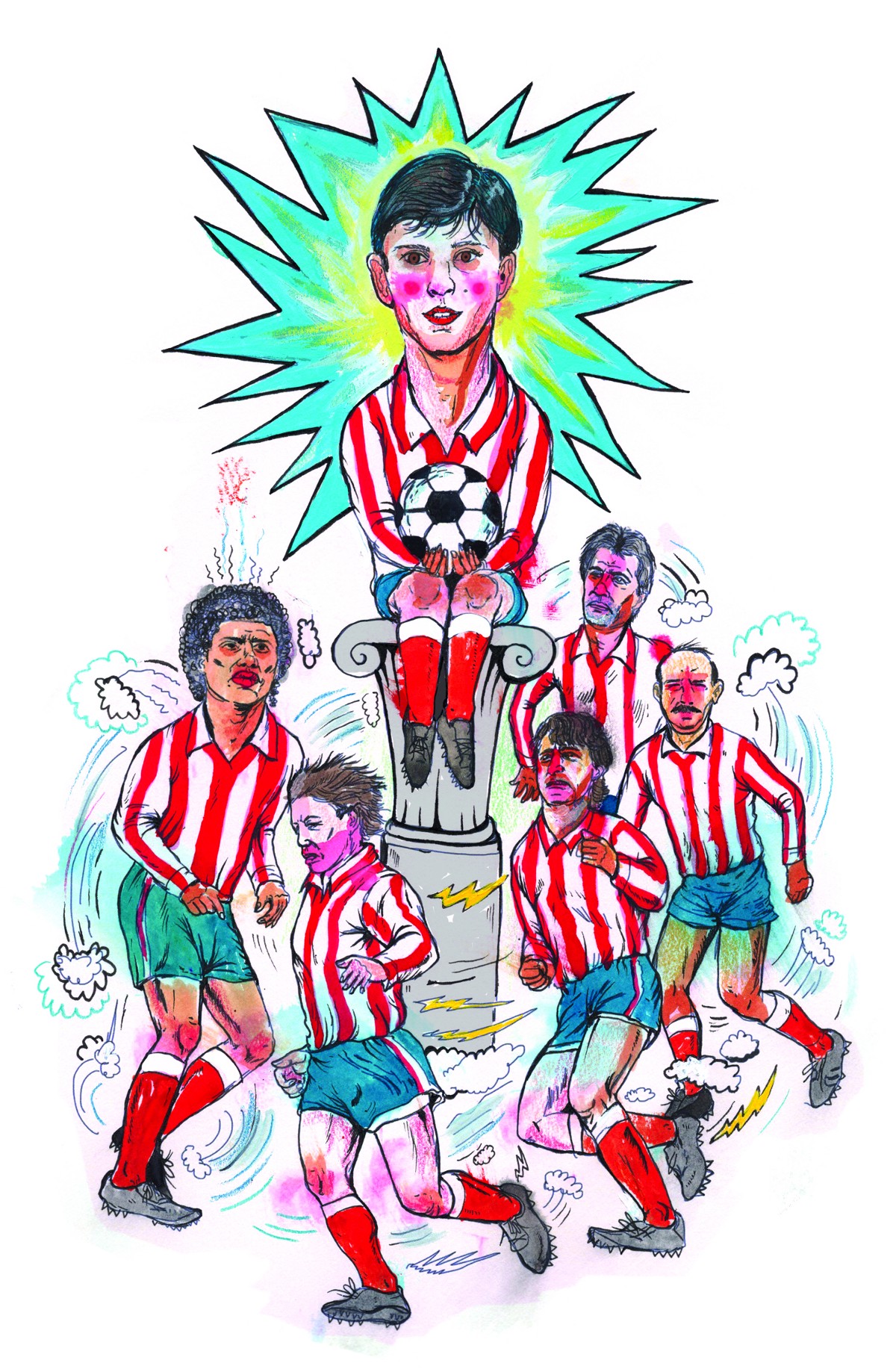 Garrido recounts a friend closely involved with the team at the time telling him, "During the training sessions, while the team ran laps, Patri trained by doing one-touches against the wall and didn't run." He was treated, both on the field and off, as a luxury item, more fit for an art gallery than the training ground.
"My contract was published and that destroyed me," Patri said in a 2005 interview, after he had retired from the game. "My teammates envied me, and the first-team players gave me dirty looks because I made more than some of them." His Atlético career flamed out. When his three-year contract to play for Atlético's youth team expired, it wasn't renewed. "There are also lots of lies," he said in the same interview. "Of my three years, I was only paid for one and a half, and that was based on IOUs. They never paid me the rest."
Rumor suggests that the Patri signing made an indelible mark on Gil. But the truth is Gil's Atlético rarely dipped into its academy to replenish the first team. And it wasn't for a lack of talented youngsters. The club's 1991 U-14 side won the Spanish youth national championship with its 14-year-old captain, Raúl González Blanco, better known as Raúl, scoring 55 goals. The following year, after Raúl's U-16 team beat an impressive Real Madrid side on its way to another national championship, Gil abruptly decided to disband Atlético's youth system. He fired the entire youth team staff, including trainers and scouts, and sent the players a letter saying they were free to leave for other teams.
"Gil gets to a point where he believes his own big lie," Uría, the radio journalist, explains. "His big lie was that Atlético de Madrid didn't have to be a big club but a big business. [So] his economic assessment consisted merely of income and expenditures. He realized, with that privileged mind of his, that the club had lots of expenditures and some were unnecessary. Little by little, he decided to eliminate historic branches of the club: volleyball, handball, and so on. He then saw that it was expensive to maintain the youth teams and, finally, arrived at the cheerful idea of just eliminating them."
Bernardino Matallanas, an Atlético scout since 1965 and the man who had brought Raúl to the club, resigned in protest. Raúl promptly joined Real Madrid, where he went on to become one of the club's most iconic players.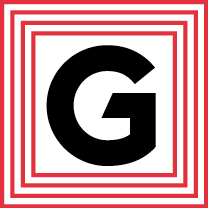 Gil's personal economic interests outweighed all other calculations. Back in 1987, during his election campaign, Gil had said the idea of turning sports clubs into publicly traded companies was "ridiculous, because the current legal system cannot conceive of the elevated deficit of our clubs today. First, that deficit would have to disappear. On the other hand, if the club were owned by four or five men" — as opposed to belonging to its own members — "the passion of the fans would disappear, and without their passion, soccer would lose all its charm and attractiveness."
Before 1992, soccer teams in Spain and throughout much of Europe operated as clubs, not businesses. Clubs worked as membership associations. They weren't owned by anyone in particular but by all of the members together — similar to the Green Bay Packers of the NFL. "During Francoism," says Emilio Abejón, an economist and member of two groups in Spain that advocate for accountability and democratic representation in soccer clubs, "clubs in Spain were democratic associations and the people voted for the president. My grandparents could elect the president of Atlético de Madrid but couldn't elect the head of their government. Curiously, democracy arrived and democracy in the clubs was eliminated."
By the mid-'80s, Spain's top-flight soccer clubs had amassed large debts. The government stepped in to investigate La Liga's financial stability. After several botched attempts at curbing the debts, the Spanish parliament, in 1990, passed the Ley del Deporte (Sports Law), which forced nearly all of Spain's first- and second-division soccer clubs to turn into publicly traded companies by July 1, 1992. The idea behind the Sports Law was, presumably, purely economic: to be able to better hold accountable one person or an ownership group for a club's debt. But its upshot was largely political: the law effectively handed over exclusive power in what used to be a membership-run neighborhood association to one very wealthy person. The law exempted Real Madrid, Barcelona, Athletic Bilbao, and Osasuna from having to go public because the government deemed these to be the only financially solvent clubs. (However, last July 4, the European Commission ruled that the status of those four clubs — which afforded them "nonprofit-style tax breaks," according to the Financial Times — was illegal. The ruling will force the teams to become publicly traded companies, and the Spanish government may attempt to recover millions of euros in back taxes and fees. Until this ruling, Atlético was the largest of Spain's clubs to go public.)
By all accounts, Gil was one of the chief proponents for the change. "Upon reaching the presidency, Jesús Gil was determined to make the club his," the country's Supreme Court would later rule in 2004. The court was teasing out the logic behind another of Gil's corruption cases, called "Atléticogate," in which he and Enrique Cerezo, the club's then vice president and current president, would be found guilty of having illegally taken ownership of the club during its transformation into a public company in the early '90s. (Citing a five-year statute of limitations, Spain's notoriously politicized Supreme Court absolved Gil and Cerezo in 2004 of having to serve two years and give up all of their shares for embezzling the club's assets during its conversion into a public company.) "To accomplish this," the ruling continued, "he confused the club's equity with his own … and those of his companies or of others that were tied to them, and he did not hesitate to use his own equity for the acquisition of player rights, among which included that of the player Futre, whose transfer he brandished in the campaign before being elected president."
Abejón lays out the complex financial chicanery that delivered the club into Gil's hands. "If you want to own the club and not just be the president, what do you do? You recognize a debt to yourself in order to later exchange it for capital. He tried that, but the government said, 'No, you can't do that. You have to actually put down the money.' So the first thing he did was he asked the membership [during an extraordinary general assembly meeting in 1990] to recognize a debt that wasn't accurately calculated or documented and that was fake. Then he put the fans on his side by saying, 'I'm doing this because I love my club and don't want it to get relegated.'"
The clock was ticking. Atlético's enormous debt had put the club in danger of being automatically relegated for the 1992–93 season if Gil didn't come up with $14.6 million to demonstrate financial solvency. But no debt was too big for Gil. Two days after the meeting, he doubled down on his love for the club by signing Bernd Schuster, saying he had spent his own money on the transfer but having, in fact, spent Atlético's.
Finally, Abejón explains how Gil proved he could pay off the debt, thereby showing Atlético's financial stability and keeping the club in La Liga. "You go to a bank. You tell them, 'Give me a bank guarantee of 12 million euros.'" According to Abejón, Gil promised to return the guarantee within a week. "You present the bank guarantee, capitalize, take the shares, and return the bank guarantee," continues Abejón. "And then you become the owner."
In other words, the bank guarantee was fraudulent, worth less than a fig leaf. But it served its purpose. The league accepted it. And as the club moved from having members to shareholders, the league's decision legitimized Gil's ownership stake, which neared 95 percent.
In practice, it didn't all unfold in such clockwork fashion. On June 30, 1992, the final day before the club had to go public, things got dicey. Salazar, the Atlético historian, recalls that despite the influence of Gil's political connections in the Spanish capital, the bank Caja Madrid closed his credit line and wouldn't grant him the loan he needed to assuage the government and the league. Without the loan, Atlético would be relegated to Segunda División B, the third level of Spanish soccer.
At 6:00 p.m. that day, Salazar says, Gil received a call from Ramón Mendoza, the Real Madrid president, asking him if the rumors about the loan were true. Gil admitted they were. Mendoza told him that he knew just the right person who might be willing to help him.
Mendoza "reached out to whomever it was," Salazar says, throwing his hands in the air. A company called Dorna, the sports promotion arm of Banesto, then the fifth-largest bank in Spain, fixed Gil's problem. It gave him the bank guarantee for 2.062 billion pesetas (roughly $14.6 million). Mario Conde, the president of Banesto, had to provide the final seal of approval. (Conde would later be convicted of fraud and embezzlement while at Banesto and sentenced to 20 years in prison. He was arrested again in April on charges of a decades-old money-laundering scheme.) Conde was traveling in South America at the time, so the approval had to be coordinated long-distance. It finally came in at a quarter to midnight, and Gil managed to present the papers to the league in the nick of time. A day or two later, he withdrew the bank guarantee. "He really didn't even pay a dime," Sotanaz, the blogger, says.
Gil wasn't the only owner who managed to trick the Spanish government and La Liga into approving ownership of a club. Manuel Ruiz de Lopera, the Real Betis president from the moment it went public in 1992 until he was convicted of tax fraud in 2006, was recently charged with plundering the club's accounts for $31.9 million during its conversion. The case is still ongoing and owes its origins, in large part, to the club's politically active fan base, which brought the case against the former Betis owner in 2014.
"They asked themselves, 'What do I need to do to get ownership of the club?'" says Jesús Martínez, the lawyer and member of Señales de Humo. "Better yet, 'How can I do it without paying a cent?'"
A month before going public and making the club his exclusive property, Gil had won his second consecutive Copa del Rey with Atlético, 2–0 against Real Madrid, with goals from Schuster and Futre, Gil's plum signings.
When it came to the fiscal subterfuge, Salazar says, "The fans didn't even notice."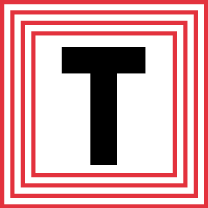 Today, Gil's son Miguel Ángel Gil Marín owns 52 percent of the club. Wang Jianlin, China's wealthiest person in 2015 according to Forbes, and Cerezo, a cinema mogul who was the club's vice president from 1987 to 2003, each own a further 20 percent. The remaining shares are owned by the club's members, including season ticket holders. Gil Marín trained as a veterinarian but has been intimately involved with Atlético since the early 1990s, essentially running the club from behind the scenes since 1997. He almost never goes to games, and the belief among fans is that he circles Madrid's M-30 beltway out of nervousness whenever the team plays.
I ask Abejón, the economist, why Atlético still remains in the hands of the very people who were caught embezzling money from it. He offers an analogy. "Say I steal your car. Five years later, which is the end of the statute of limitations in Spain, I drive by your house and say, 'Look what I have!' Then you take me to court for stealing it. The judge arrives and says, 'Yes, he stole it from you, but I can't sentence this man; he won't go to jail, and he doesn't have to return it to you.' This is in the penal context." If you want your car back, he explains, "You have to go to the civil context, which is very expensive and very complicated."
Around the spring of 2000, Atlético fans began to organize. Señales de Humo popped up as a message board. It had what you would expect of a forum for sports fans — people discussing the weekend's match — but it also served as a place to discuss the terrible economic, political, and social state of the club.
Around the same time, investigators began to notice the first cracks in Gil's corruption cases. A few months earlier, a National Court judge (one step below Spain's Supreme Court) had opened the Atléticogate investigation into Gil, his son, and their associates who had seized control of the club upon its going public. On December 22, 1999, the court removed Gil from the presidency and eliminated the club's administration, "completely decapitating the club," as Garrido, the Koke and Turan biographer, puts it. Atlético was put in receivership. The club's day-to-day operations were placed in the hands of Luis Manuel Rubí Blanc, an administrator completely unconnected to the soccer world.
"That impacted the locker room, definitively," Garrido says. "The players on the team might earn one, two, or three million euros each, but their contracts only said one hundred, two hundred, or three hundred thousand euros.
The rest they got from offshore accounts. Rubí knew this. He went to the locker room one day and said, 'I'm going to pay you guys what's on your contract. If anyone has anything to say, say it.' But of course the players who should have been making three million euros only had three hundred thousand euros on their contract. If they said anything, they'd be admitting financial fraud. So they didn't say anything. Three to four months of chaos ensued. They were under the pressure of being put in jail at any moment. The results on the pitch were already bad, but after that they got disastrous. And the team was relegated."
The courts decided to return the club to Gil and his administrators in mid-April, just weeks before the club would be relegated to the second division for the first time since 1939. Many of the people I spoke to interpreted the decision as one born of fear. Atlético was — and still is — the third most important club in Spain. More important, it was the biggest club that had gone public. The experiment of turning clubs into public companies was still a relatively new phenomenon, and many in the government and elsewhere desperately wanted it to work. Having Atlético fall out of Spain's top flight would land a devastating blow to the idea and awaken fans to the reality their club presidents had signed up for. "The only difference [returning Gil to the club] made," Garrido says, "was that the club reached the cup final and lost against Espanyol. But that was the last moment when the fans chanted 'y tal y tal'" — Gil's trademark phrase.
Meanwhile, the Señales de Humo message board had taken on a life of its own. "Atleti almost reached the point of dissolving," Abejón says. "You said to yourself, 'I can't believe this. We have to do something.'" That fall, in 1999, several forum regulars had begun talking about creating an association. "We were convinced that we," he says, speaking in the inimitable royal "we" of a die-hard fan, "had problems that went beyond the day-to-day complaints about club management." Their original plan was to go to court hearings and study the court documents and the materials that had been made public. In 2002, as the courts were extinguishing the last embers of Atléticogate, Señales went from being an online forum to becoming an association. "We understand the club as a social and cultural institution, the property of its members, with democratic institutions, transparency, a sustainable existence so that no one can do crazy things economically that put the club in long-term danger," Abejón notes. "Gilism," the shorthand for Gil, his cabal, and his business ideology, "is the antithesis of all this. All you have to do is see what happened in Marbella.
"At the beginning, we were all about going to the stands with banners; we wanted to spread the word to other members," Abejón says. "We've been doing that less lately." Since 2003, Señales, which counts on a number of lawyers who volunteer, has exercised legal measures to intervene in the club's administration. Many Señales members I spoke to said that they had found inspiration in the work of similar associations at other clubs, such as Betis, that were winning important legal battles against their own corrupt owners.
One of the first actions the association took was to attend a shareholders' meeting. To sit at the table, it needed 5 percent of the club's shares. For several weeks before a meeting in 2002, Señales members went door-to-door speaking with fans and collecting signatures in order to send a representative on behalf of thousands of tiny shareholders — or socios, as they're called in Spain — people who might have season tickets or one or two shares, some handed down through generations of Atlético fans. "We showed up," Abejón says. "It was the first club meeting not entirely made up of Gil's inner circle. And we managed to gather the shares of all the tiny shareholders."
The meeting they attended was significant. A whirlwind of other fraud and embezzlement cases were being brought against Gil, and it appeared as if he might lose ownership of the club. He was scrambling to hold on to what he thought might be his last scraps of power. To deepen his ownership stake, he decided to increase the club's number of shares, which, again, he almost exclusively owned. Following the club's statutes, an official shareholders' meeting was convened to approve the measure. According to Abejón, Gil still managed to rig the meeting thanks to the club's secretary, who approved the share increase despite protests from the Señales representative.
https://medium.com/whatahowler/guardian-of-the-gal%C3%A1cticos-551cfe34488c
Señales then took Gil and his accomplices — including Cerezo and Gil's son Miguel Ángel — to court. "The first judge was scared shitless because these people were very powerful," Abejón says. "She tried to get herself removed from the case. She wasted four or five years of our time. But, from the second-to-last court to the Supreme Court, it only took one year. Finally, nine years later the Supreme Court ruled in our favor." Thus, in 2012, more than a decade after concerned fans started connecting with each other online, Señales achieved its most important legal victory against Gil's cabal.
The Supreme Court's ruling has since opened up more possibilities for Señales. "Having this ruling has allowed us to do many more things because it recognizes that there was evasion," Abejón says, a sort of original sin of the Gils' ownership of the club. It serves as an important legal foundation upon which to build other cases against Gil's son.
Gil Marín "makes as much as a striker that scores 20 goals a season," Martínez, the lawyer and Señales member, tells me. The years and years of lies weigh heavily on the tone of his voice. His deep anger over the situation is matched only by his arsenal of knowledge and sharp, judicial mind.
We are sitting at an arrocería — a restaurant that specializes in paella — in Madrid's Quintana neighborhood when Martínez's phone buzzes. He looks at the screen, and a wry smile forms on his face. "Look at this," he says. He shows me a WhatsApp message he's just received. The sender reads "Miguel Ángel." The Miguel Ángel Gil Marín. (Martínez isn't the only Señales member I come across who has Gil Marín's number on his phone.)
Martínez tells me that, at one of the recent shareholders' meetings he attended, he had spoken with Gil Marín. They talked about an impending complaint Señales was about to file against the club. Gil Marín asked Martínez — politely, Martínez emphasized — to shoot him a message the day before the group filed the complaint, just to give him a heads-up. Martínez had sent him a WhatsApp message that morning, and, apparently, Gil Marín thought it necessary to respond. The message itself doesn't amount to much. But its tone and length strike me. Martínez had sent him two, maybe three lines; Gil Marín responded with a very lengthy paragraph, much of it written in the tone of a tortured high schooler suffering a breakup. It's difficult enough to take seriously a melodramatic story about love and betrayal of one's soccer club. When that story comes from the owner of the third-largest club from, perhaps, the top league in the world, one can't help but laugh out loud.
As we leave the restaurant and walk toward his car, Martínez asks me point-blank, "Why do you want to write about Jesús Gil?" I tell him that he was a fascinating character: incredibly repulsive, often a buffoon, yet able to charm his way through the spotlight of Spain's biggest stages in sports and politics. Who's more interesting than a guy who owned a great soccer club, was the mafioso mayor of a luxury Spanish coastal town, and interviewed his white stallion on national television, I ask incredulously.
"But see, you know all that already. We know next to nothing about Miguel Ángel. To me, it's the mystery that's interesting."

Bécquer Seguín is an is an assistant professor of Spanish at Lawrence University. He writes regularly about Spain for the Nation and other magazines.
Miguel Valenzuela is an illustrator who lives in the Los Angeles area. He likes drawing faces — the weirder the better.

Contributors
Howler
TAGS
WELL, IT DEPENDS ON WHAT YOU MEAN BY "FREE."
Enter your best email for full access to the site.