Home
Dirty Tackle
Uzbekistan keeper scores from his own box thanks to North Korea keeper's living nightmare
Uzbekistan keeper scores from his own box thanks to North Korea keeper's living nightmare
September 23, 2016
https://www.youtube.com/embed/90bkLu_bmfw
The AFC U-16 Championship brings us both the greatest goalkeeper goal and worst goalkeeper attempt at a save in the same moment. Uzbekistan beat North Korea 3–1 thanks in part to Jasurbek Umrzakov scoring from inside his own box because his North Korean counterpart Jang "Definitely Not Manuel Neuer" Paek-ho suffered from a bout of spontaneous insanity.
Jang Paek-ho came sprinting out of his area in a baffling attempt to reach Umrzakov's long drop kick, but he ran too far and the ball bounced towards the empty net behind him. As he desperately sprinted back to where he came, he tripped and fell flat on his face, then got up and dived for the ball just as it dribbled over the goal line. Umrzakov then celebrated with a laugh.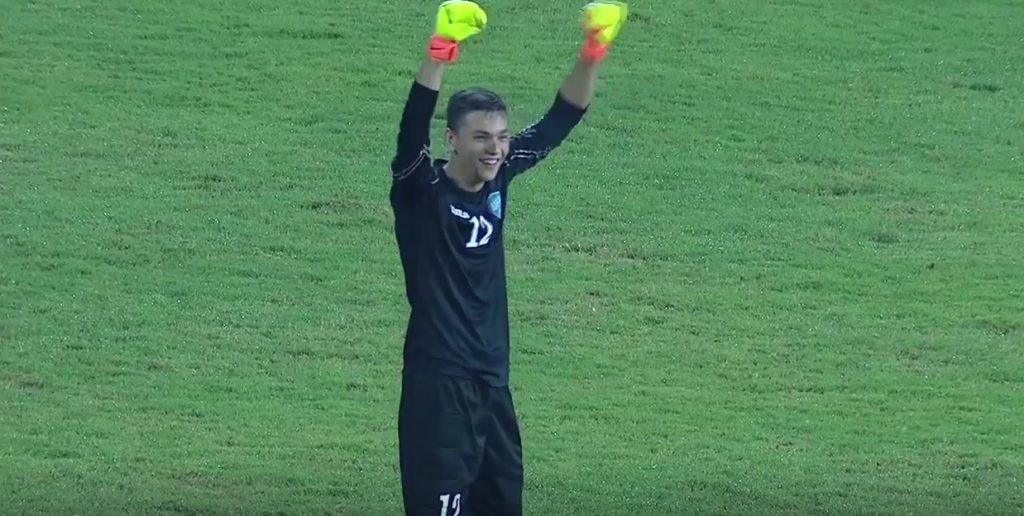 The good news for this poor North Korea keeper is that his side still advanced to the quarterfinals despite the loss since they finished second in the group behind Uzbekistan. The bad news is that that might not be enough for Kim Jong-un.
UPDATE: Commenter "Nu" on the YouTube video says, "This is a disgrace!! It's clear that North Korea wants to finish secondr (to avoid Iraq). They let Uzbekistan scores all 3 goals!!" For Jang Paek-ho's sake, I hope this was a case of poorly sold strategic conspiracy (this was the first goal of the match and both teams entered even on points and goal difference), but North Korea will face Oman in the quarterfinals instead of Iraq, and both sides only had one win and two draws in the group stage. So I'm not sure North Korea should be super afraid of either team.
Contributors
Howler
TAGS
WELL, IT DEPENDS ON WHAT YOU MEAN BY "FREE."
Enter your best email for full access to the site.