Home
Dirty Tackle
Wayne Rooney's overdue banishment to Man United's bench in pictures
Wayne Rooney's overdue banishment to Man United's bench in pictures
September 24, 2016
https://www.gettyimages.com/
"This is my life now…ball man."
Finally accepting the reality of Wayne Rooney's struggles, Jose Mourinho benched him for Leicester's visit to Old Trafford, starting Juan Mata in his place. And Man United went on to score four goals in the first half. Wayne Rooney, meanwhile, was forced to explore a strange new environment to him: the bench.
"So, what exactly do we do on the bench? Just…sit there?"
"I give it 10 minutes before Mourinho realizes what a mistake this is and puts me on."
"I still don't understand what we're supposed to do here. We're seriously just supposed to sit and do nothing? They don't give us board games or anything to play with? How do you not get bored always being here, Ashley?"
"Alright, let's see just how much the lads miss their captain…"
(Chris Smalling, Juan Mata, Marcus Rashford, Paul Pogba all score within a span of 20 minutes)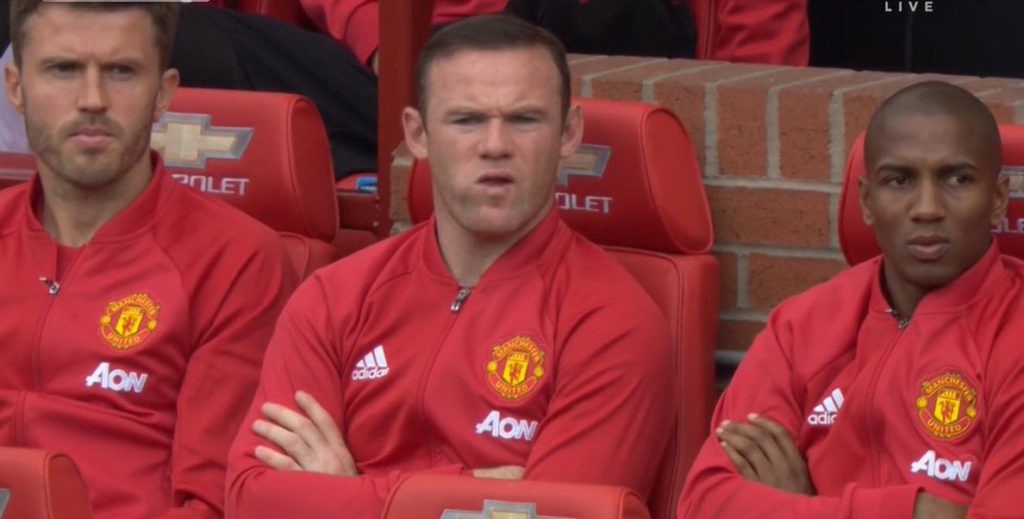 "Huh. How about that…Welp, shall we order a pizza, boys?"
Contributors
Howler
TAGS
WELL, IT DEPENDS ON WHAT YOU MEAN BY "FREE."
Enter your best email for full access to the site.