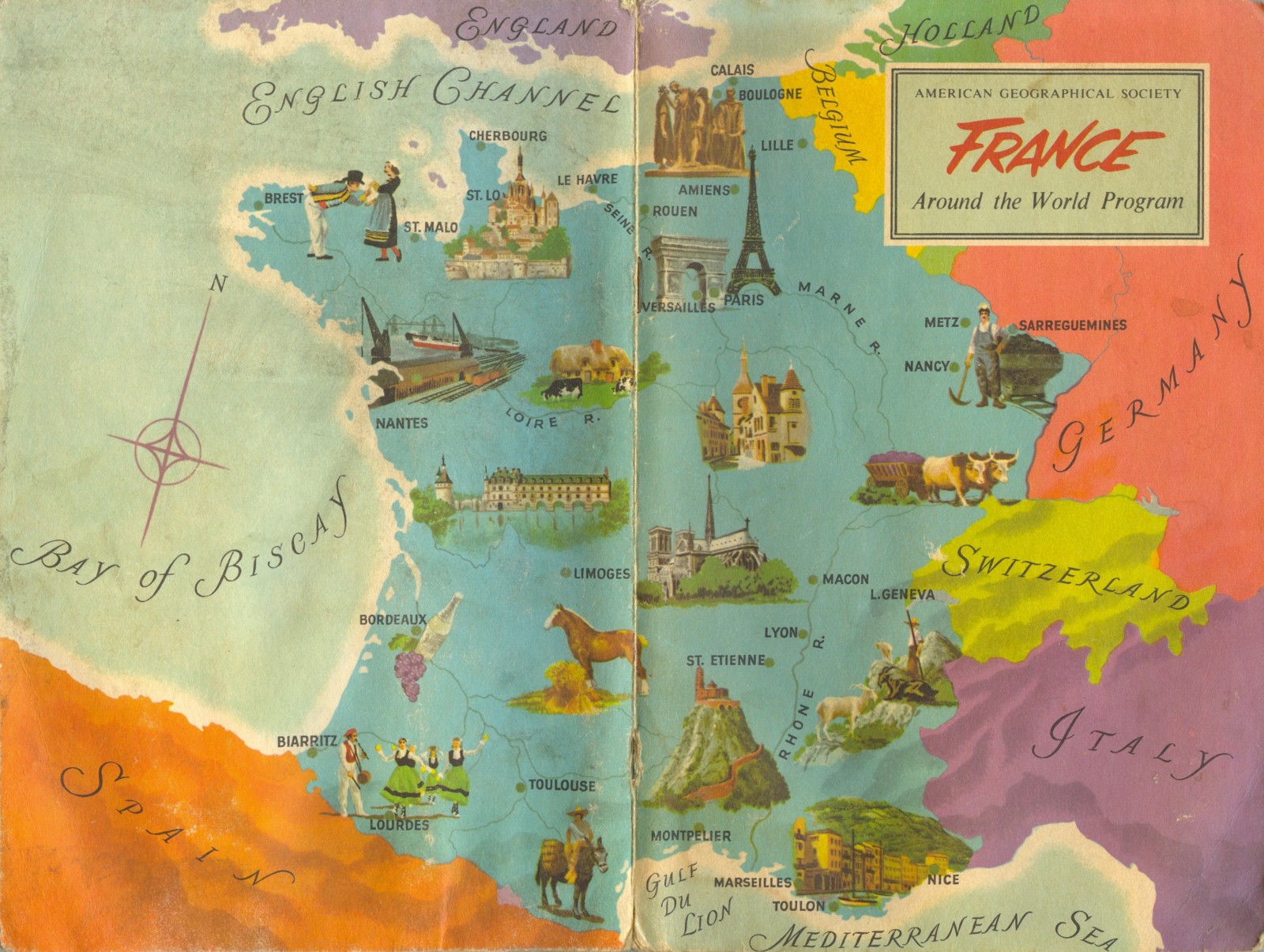 France has one of the largest communities of Waze users in the world, so when the country hosted Euro 2016 in July, we analyzed driving trends from the month-long tournament. The data showed that 10% of all match attendees were Wazers. Additionally, we were able to figure out which matches had the most people reach the stadium by car as well as how much distance Wazers in France were willing to travel for games.
The final between Portugal and France was the third most driven-to match of the tournament. More surprising was how far fans were willing to travel for smaller matches, such as Portugal vs. Poland. The average distance traveled during the tournament was around 31 kilometers, yet when we looked at the same number for the Lewandowski/Ronaldo showdown, we found the average to be a much higher 130 km, over four times the average.
Why such a big increase? I believe part of the answer has to do with France's multicultural makeup, as two of the largest immigrant communities in France are from Poland and Portugal. Poles and Portuguese from all over the country wanted to see their teams play.
French soccer has long been enthralled by multicultural stars. Zinedine Zidane, the current Real Madrid manager and a leader of the 1998 World Cup winning France squad is the son of Algerian immigrants. Michel Platini, who donned the #10 shirt before Zidane and led Les Bleus to triumph in the 1984 European Championship had an Italian grandfather. Decades before these two, there was Raymond Kopa, arguably the first French football icon.
Kopa was part of France's historic teams of the 1950s. He was the son of Polish immigrants who came to France between the two World Wars. In her book The Making of Les Bleus, Lindsay Sarah Krasnoff describes how sports was one way immigrants assimilated to their new country. "To play for France," she writes, "allowed him to join his fellow Frenchmen in all ways."
An estimated one million people of Polish descent live in France. This could be one factor as to why the average distance traveled to the Poland-Portugal match was so high. But what about the other side? The Luso side?
While the Portuguese community in France isn't as large as its Polish counterpart, it's still quite sizable. During the 1960s and '70s, Portugal was gripped by the dictatorship of Antonio Salazar, who ruled until his death in 1974. During this time, many of the Portuguese nationals who fled the country resettled in France. France's Portuguese-born population jumped from an estimated 20,000 people in 1959 to 700,000 by 1970. While the numbers have decreased since the overthrow of the dictatorship, it's clear that the Portuguese have became a part of the French fabric.
In fact, the influences both countries have on one another can be reflected in Portugal's Euro 2016 squad. Adrien Silva, Raphael Guerreiro, and Anthony Lopes were all born in France to Portuguese families.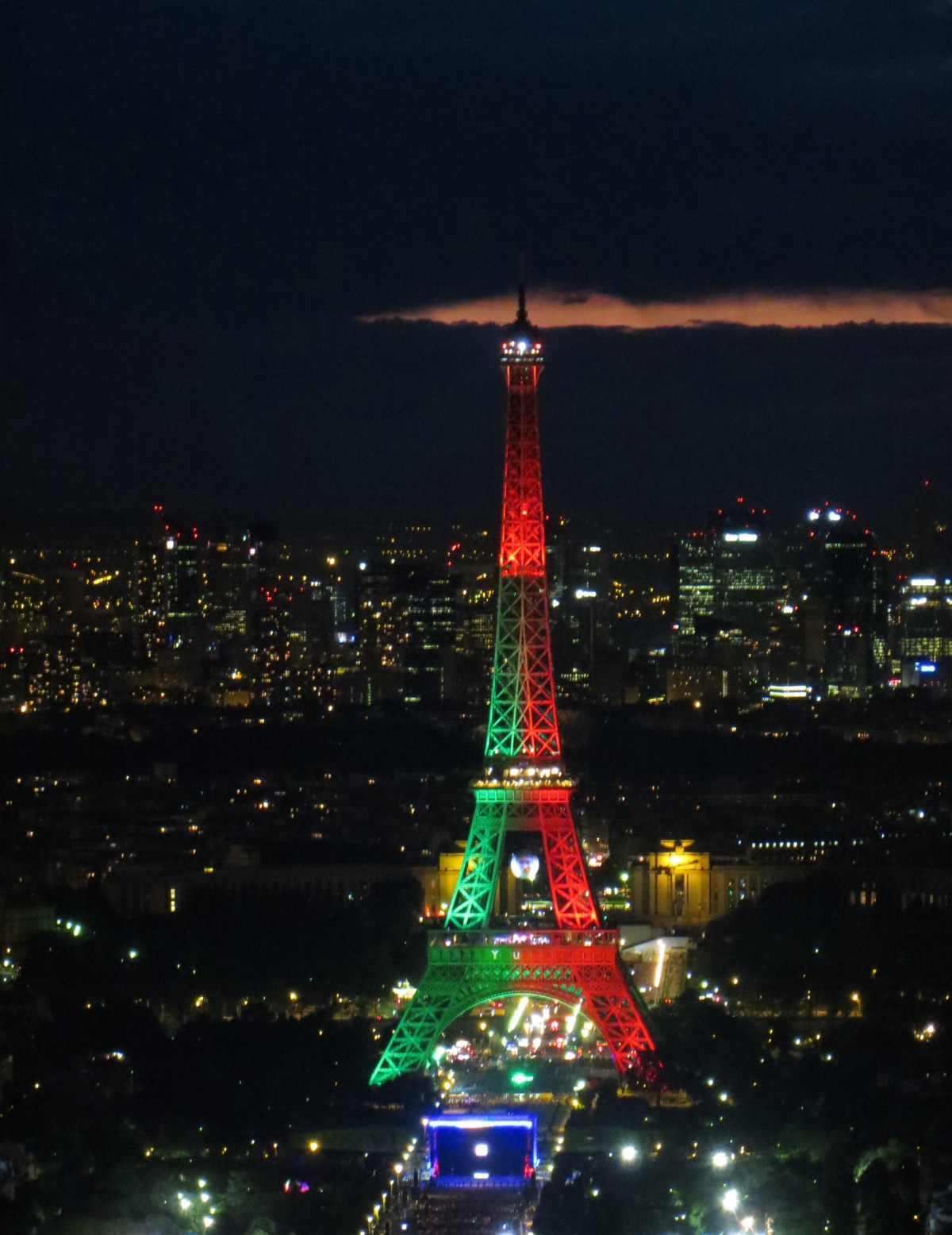 "France has an important place in my heart, but I have lived in Lisbon since I was 12," Silva said before the final. "My wife is Portuguese and so is my son. Today I feel more Portuguese."
It's tough to say how many Portuguese fans with French ties were in the stadium on the day of the final, or if the children of mixed Portuguese and French nationalities felt as conflicted as, say, some Mexican-American fans at the CONCACAF playoff last year. But there are other clues from Euro 2016 that speak to the growing multiculturalism of the sport.
With six goals and two assist, Antoine Griezmann won player of the tournament. Griezmann was overlooked by teams in his native France, so he ended up playing in Spain from an early age. It was at Real Sociedad, in 2014, where Griezmann's performances finally earned him a call-up to the senior team. He has excelled for France but his time in Spain has made a big impression.
"I think in French but I get angry in Spanish," Griezmann told reporters before the tournament started. (I can relate—I think in English but I feel in Spanish.) Griezmann is no different than many other young people in Europe who have moved around the continent looking for work and opportunity. This movement of labor, like movement in order to avoid oppression or war, is blurring the lines of what it means to be from a certain place. Paul Pogba, a French superstar of Guinean descent, spent his formative years in England, with Manchester United, and then in Italy, playing for Juventus. Watching the Italians lose to the Germans in the quarterfinals, he said, "was a very strange feeling, like my team had lost."
There is a running joke among my Brazilian friends that you can easily point out Brazilians in any part of the world: If they're loud, wearing Pumas, and have three-quarter pants on, they're Brazilian. Brazilians also seem to show up anywhere soccer is being played—even on European squads at Euro 2016.
The Italian players Eder and Thiago Motta were born in Brazil. (Both have an Italian grandparent, making them eligible to represent Italy.) Motta first represented the Azzurri in 2011 and Eder made his debut in 2015. More than 20 million Brazilians can claim Italian ancestry. Such is the Italian influence in Brazil that Palmeiras, one of the biggest clubs in São Paulo, was started by Italian immigrants living in the city.
One of the most interesting stories from Euro 2016 had a real Cain and Abel tinge to it. Brothers Granit and Taulant Xhaka were both born in Switzerland to parents who emigrated from Albania. Granit, now an Arsenal player, decided to represent Switzerland, while Taulant opted for Albania. The two faced off at Euro 2016, with their mother watching from the stands wearing a half-Albanian, half-Swiss shirt. In one of the more iconic images of the tournament, the brothers hugged before kickoff.
The insights we pulled from Waze's driving data are interesting. But they hint at something larger, like the cultural makeup of a country or the changing composition of a continent. Soccer helps us understand society at large and the sport continues to magnify the effects of globalization and multiculturalism. As the son of immigrants, I've long relied on the sport to help me make sense of the world. Now, maybe it'll help me understand where I'm going, too.

WELL, IT DEPENDS ON WHAT YOU MEAN BY "FREE."
Enter your best email for full access to the site.