Everybody hates Mauro Icardi
October 17, 2016
How to turn everyone in football against you without biting anyone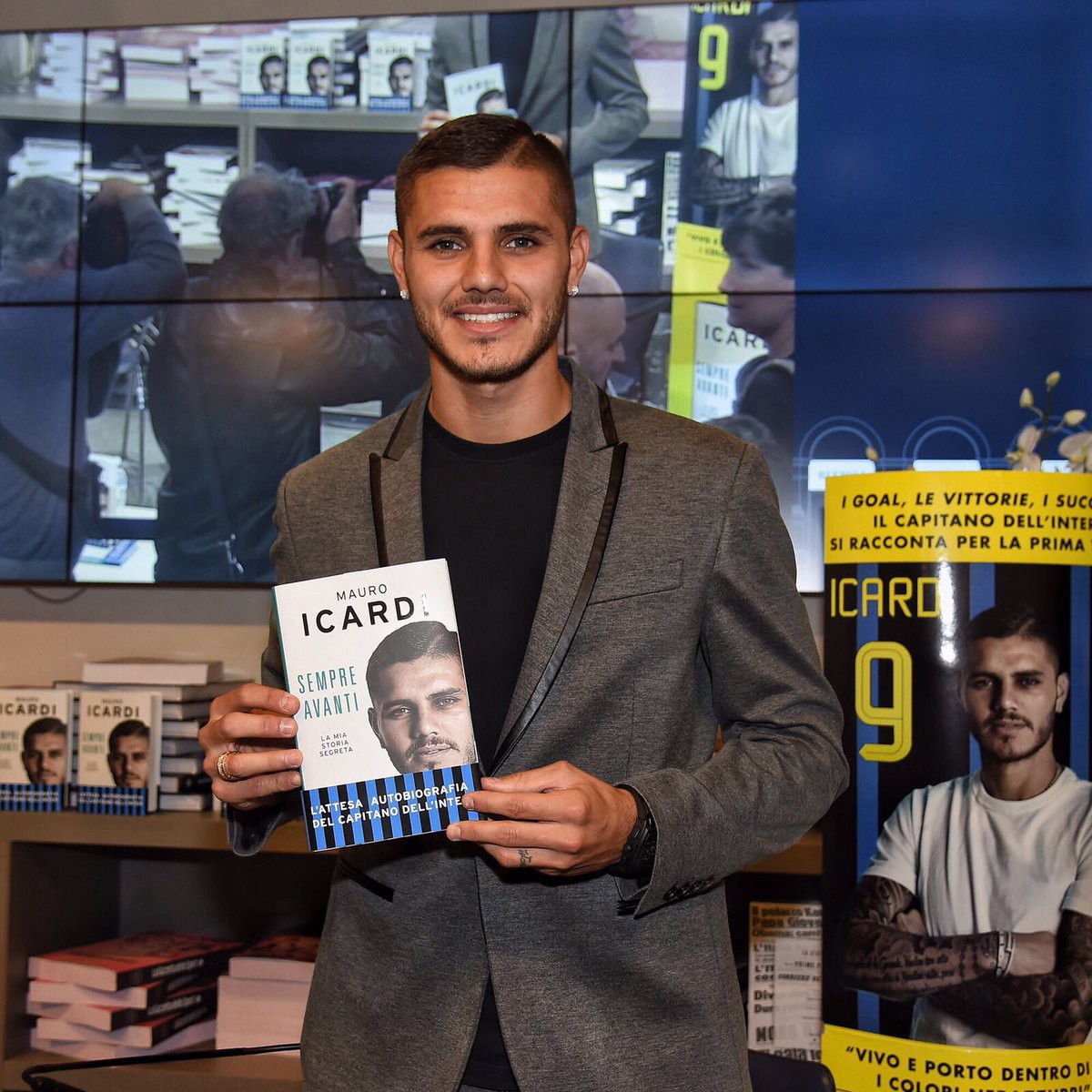 Gaining recognition at the age of 19 or 20 is a tremendous feat for any footballer, but to be widely hated at that age is downright incredible. Mauro Icardi achieved this by living out an extreme version of a John Terry joke and having an affair with former Sampdoria teammate Maxi Lopez's wife, Wanda Nara. This prompted a series of events that turned Italian football into a bad soap opera and put Icardi in the spotlight as its undisputed villain.
Lopez and Nara got divorced after the affair was revealed, Nara and Icardi then married a few months later, Icardi got Nara's children with Lopez tattooed on his arm, and Lopez refused to shake Icardi's hand before a match between Sampdoria and Icardi's current team, Inter (salaciously dubbed the "Wanda Derby"). Though these events happened in 2013 and 2014, they still fuel resentment against Icardi today.
From Football Italia:
"Icardi doesn't exist to me," Maradona said on Radio Metro when asked if the Inter man should go to the Olympics.
"He could be captain of the cosmos, after what happened I'm a fan of Maxi Lopez. That's not done, brother.
"You feed him, you let him in your house and then this happens? No. Those who don't have moral codes are dead to me."
That's rich coming from Maradona, but Lionel Messi reportedly holds the same position, even going so far as blocking Icardi from getting called up to the national team out of loyalty to Lopez. Despite scoring 58 goals in 111 appearances for Inter by the age of 23, Icardi only has one cap for the attack-rich Argentine national team to date.
With the Italian public and his own countrymen against him, Icardi could still count on Inter fans being in his corner since he has been one of the few bright spots in some lean years for the club. But now he's gone and turned them against him, too.
In his new autobiography, Icardi recounts the story of a match two seasons ago when Inter lost 3–1 to Sassuolo. Icardi scored Inter's only goal and after the match, gave his shirt to a fan. The traveling supporters were not pleased with the team's performance, though, and the shirt was thrown back. Icardi took offense to this and had to be held back by teammates. In the book, Icardi says of the confrontation, "I am ready to face them one by one. How many are there? 50, 100, 200? OK, record my message and let him listen: I'll bring 100 criminals from Argentina who'll kill them where they stand, then we'll see."
This angered Inter's Curva Nord ultras, who released a statement that concluded: "You are finished with us. You're done. TAKE THE ARMBAND OFF, YOU CLOWN. Yes, that is what we demand."
At the San Siro on Sunday, Inter supporters hung banners that read "100 goals and 100 trophies will not erase the piece of shit you are!"
https://www.gettyimages.com/license/615011758https://www.gettyimages.com/license/615011174
Icardi was booed throughout the match, but when he missed a penalty in the 24th minute, the home fans cheered. Inter lost to Cagliari 2–1.
According to Football Italia, tensions escalated after the match.
Now the situation is getting out of control, as a banner appeared hung up outside his home reading: 'We're here… When your Argentine friends arrive, will you warn us or do it like a coward?'
Local TV station 7Gold also reports that around 40 ultras tried to attack Icardi's car when he arrived home after today's 2–1 home defeat to Cagliari.
According to the eye-witness, a pundit who lives in the same building, they only left when the security guard — complete with gun in his holster — walked out to accompany Icardi.
Again, Mauro Icardi is just 23 years old. At this rate, all artificial intelligence will be preloaded with hatred of Icardi by his 30th birthday. In fact, hating Mauro Icardi might be the only thing humanity can agree upon in these increasingly divided times. When everyone else moves to Mars, Icardi will surely be left on Earth.

Contributors
Howler
TAGS
WELL, IT DEPENDS ON WHAT YOU MEAN BY "FREE."
Enter your best email for full access to the site.