This day in football history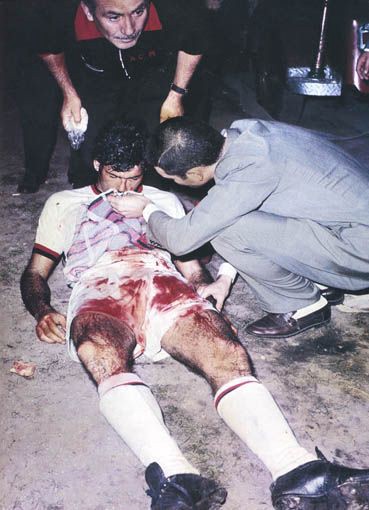 On 22 October 1969, AC Milan won their first Intercontinental Cup in a match that one paper described as "the culmination of all that is evil in international club soccer."
It was the second leg of the competition between European Cup champions Milan and Copa Libertadores winners Estudiantes. The Argentinians faced an uphill battle, as the Intercontinental Cup had just moved away from a points system to an aggregate score model and the Italians had won the first leg 3–0 in Milan.
The return leg at La Bombonera became hostile even before the opening kick-off: Estudiantes players kicked balls at the visiting team during warm-ups and some of the 45,000 spectators reportedly dumped hot coffee on the Milan players as they took the pitch. The situation grew worse in the 17th minute, when Milan striker Pierino Prati, who had scored a hat-trick in Milan's 4–1 win over Ajax in that year's European Cup, suffered a mild concussion and briefly fell unconscious. He managed to play on until the 37th minute, when he was replaced by Giorgio Rognoni.
By that time, Milan had extended its aggregate lead to 4–0 with a 30th-minute goal from captain Gianni Rivera. It wasn't all good for Rivera, though, as he was on the receiving end of a punch from Estudiantes goalkeeper Alberto Poletti. For good measure, Poletti also delivered a kick to the face of Milan's Argentina-born French striker Nestor Combin, who later suffered a broken nose and cheekbone thanks to an elbow from Estudiantes defender Ramón Aguirre Suárez. It was Combin, however, who ended up spending the night in jail. He was charged with evading obligatory Argentinian military service. He was eventually released after convincing the authorities that he had completed his service in France, where he was a citizen.
Estudiantes scored twice before the break (including a goal from Suárez), but failed to further close the gap and lost 4–2 on aggregate.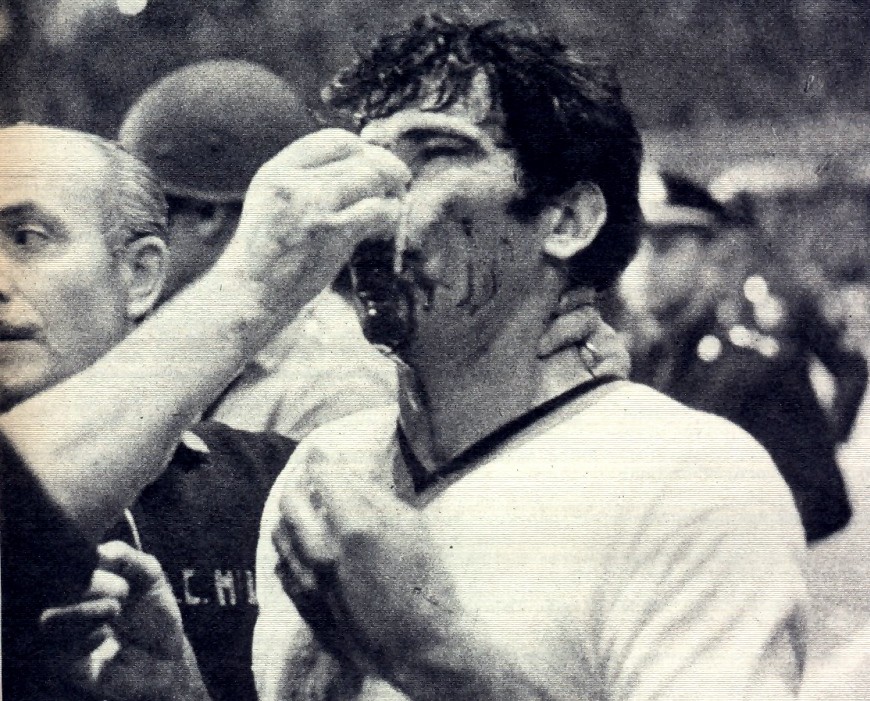 Faced with harsh criticism from the international football community, including the Guardian report quoted above, the Argentine Football Association subsequently issued several punishments: Poletti received a lifetime ban, Suárez got a 30-game suspension and a five-year international ban, and defender Eduardo Manero received a 20-game suspension and a three-year international ban. All three of them were arrested and sentenced to 30 days in jail.

Contributors
Howler
TAGS
WELL, IT DEPENDS ON WHAT YOU MEAN BY "FREE."
Enter your best email for full access to the site.