On this day in 1909, an Austrian student founded Bologna FC

On October 3, 1909, an Austrian student who had recently moved to Italy founded his second football club. Known as Bologna FC 1909, the club went on to win Italian and continental championships.
Emilio Arnstein had spent time at university in Poland and Austria. In the latter, he and his brother had founded their first club, Black Star FC. Immediately upon arriving in Bologna, Arnstein began looking for others who shared his passion for football.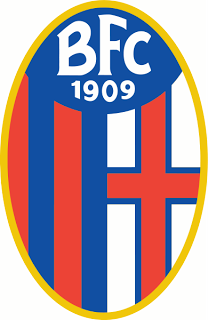 He found several like-minded enthusiasts, including Louis Rauch, a Swiss dentist who became the club's first president; Guido Della Valle, the first vice-president; Arrigo Gradi, the first captain; and Carlo Sandoni, the club's first general manager and sponsor. Arnstein assumed the position of councilman along with Leone Vicenze. According to the official club history, the colors red and blue were chosen based on the colors of Gradi's college, Schönberg di Rossbach in Switzerland, though they are also prominent on the city's coat of arms.
Bologna played its first official match on March 20, 1910, beating local rivals Virtus 9–1. The club would go on to win its first league title in 1925, then repeat as champions six more times (1929, 1936, 1937, 1939, 1941, 1964). Bologna has also twice won the Coppa d'Italia (1970 and '74).
There has been success in Europe as well: three Central European Mitropa Cups (1932, 1934, 1961) and, most recently, in 1998, Bologna was one of the three UEFA Intertoto Cup winners (UEFA used the competition to send three otherwise non-qualifying teams to the UEFA Cup by winning their Intertoto brackets). Arstein's heirs have found the going tough since then, spending three seasons in Serie B (2005 and 2008) and another in 2014–15.

Contributors
Howler
TAGS
WELL, IT DEPENDS ON WHAT YOU MEAN BY "FREE."
Enter your best email for full access to the site.