Home
Dirty Tackle
Barcelona's unstoppable Barbara Latorre gets tripped, scores anyway
Barcelona's unstoppable Barbara Latorre gets tripped, scores anyway
November 6, 2016
Not even egregious fouls can stop Latorre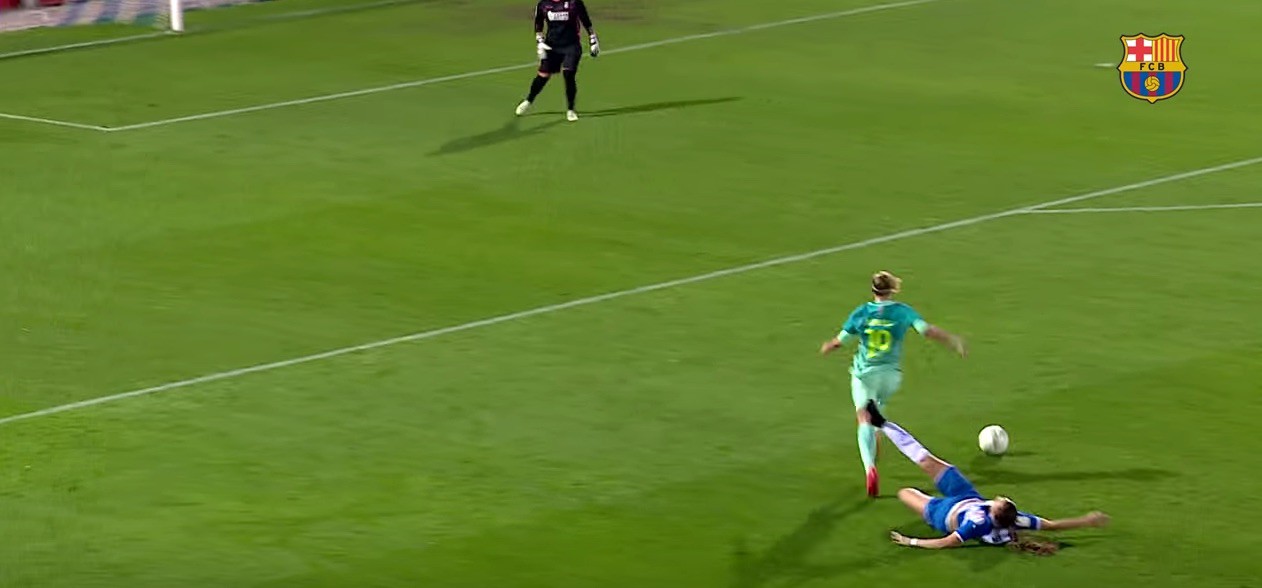 Barbara Latorre moved from Espanyol to Barcelona in 2015 and on Thursday she scored a spectacular goal against her former club. After evading a studs-up challenge, two Espanyol players colliding with each other, and getting hauled to the ground from behind, Latorre got back up, prevented a last-ditch clearance attempt, and coolly slotted the ball inside the far post.
She could have easily played up the foul and urged the referee to send off her opponent, as we've seen so many other footballers do, but instead she kept her focus and determination to score then and there.
This goal has drawn lazy comparisons to Maradona and Lionel Messi, but that does a disservice to Latorre and a goal that stands on its own. Like Latorre herself after getting tripped by a defender.
Anyway, Barbara Latorre is obviously invincible. You've been warned.

Contributors
Howler
TAGS
WELL, IT DEPENDS ON WHAT YOU MEAN BY "FREE."
Enter your best email for full access to the site.