This day in football history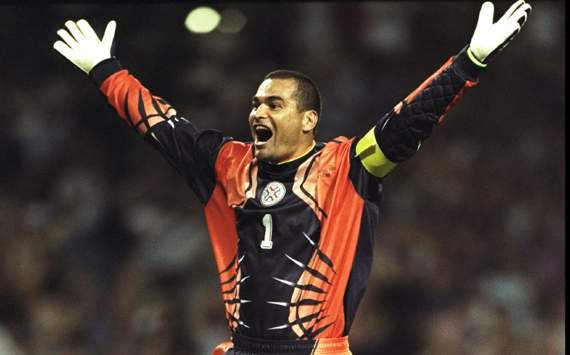 On 28 November 1999, Vélez Sársfield defeated Ferro Carril Oeste 6–1 in an Argentina top flight match with a hat trick from an unlikely source — their goalkeeper.
José Luis Chilavert had joined Vélez in 1991 and helped guide the club to their most successful period, winning four domestic titles and five international trophies between 1993 and 1998. Along the way, the Paraguayan international earned multiple individual honors, including Argentinian Player of the Year (1996) and South American Player of the Year (1996). He was also named the IFFHS World's Best Goalkeeper three times (1995, 1997, 1998).
In addition to being a strong goalkeeper, he was a skilled free kick marksman, often taking his side's penalty kicks. In the match against Ferro, in fact, all three of his goals came from the spot.
In all, Chilavert scored a total of 62 goals in club and international competitions during his career.

Contributors
Howler
TAGS
WELL, IT DEPENDS ON WHAT YOU MEAN BY "FREE."
Enter your best email for full access to the site.