Man City fans are the worst at Fantasy Premier League
November 15, 2016
And Middlesbrough fans are the best, because the keyword here is "fantasy"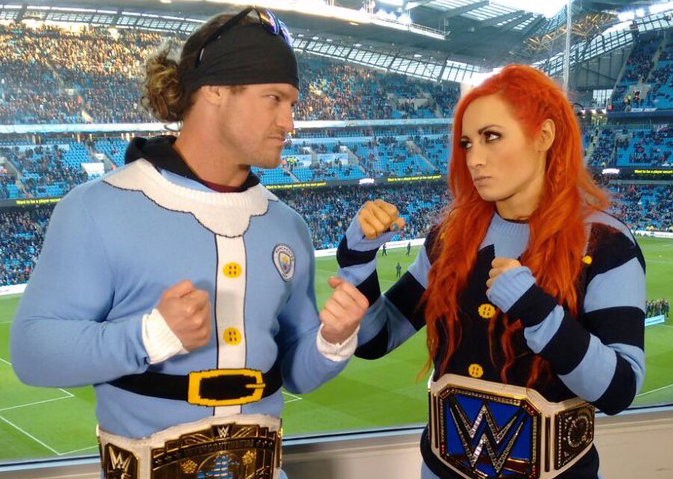 International breaks provide time for clubs to reflect on the season thus far. They also give the Premier League's official website an opportunity to call out supporters of the two Manchester clubs for being terrible at fantasy football.
Since the Premier League's official fantasy game asks participants what their favorite club is upon setting up a team, they're able to track which club's supporters perform best in the game. As it turns out, this is bad news for fans of Man United and City. Here's the full table: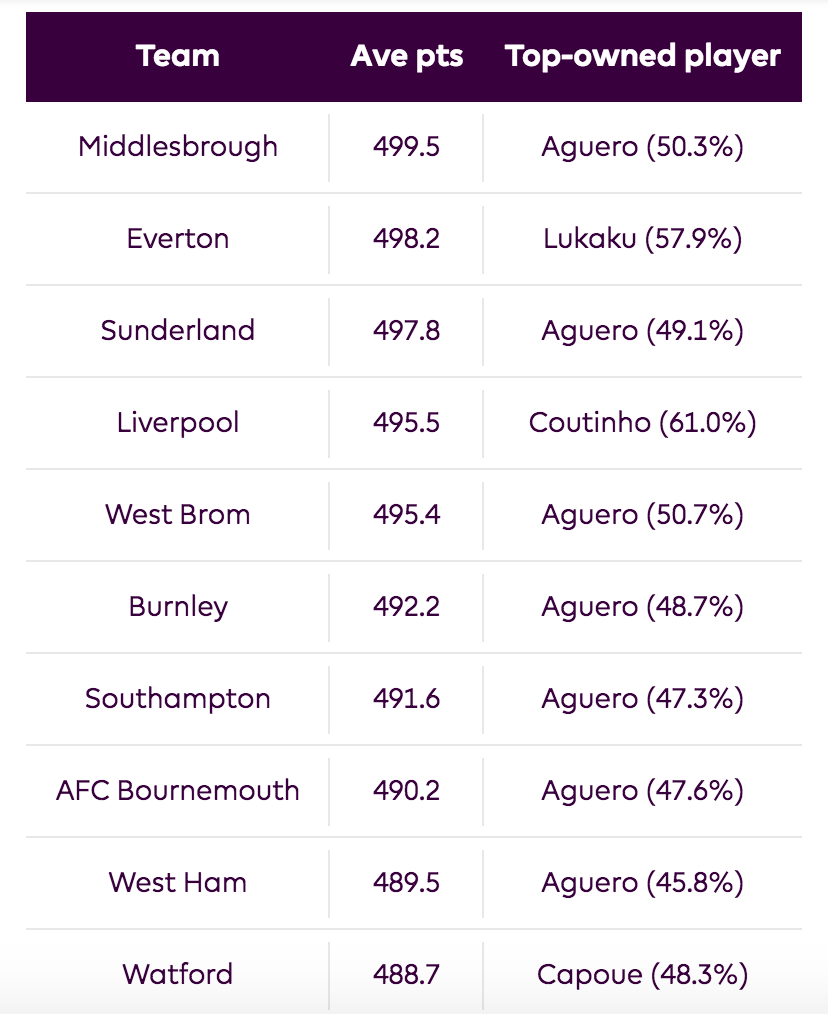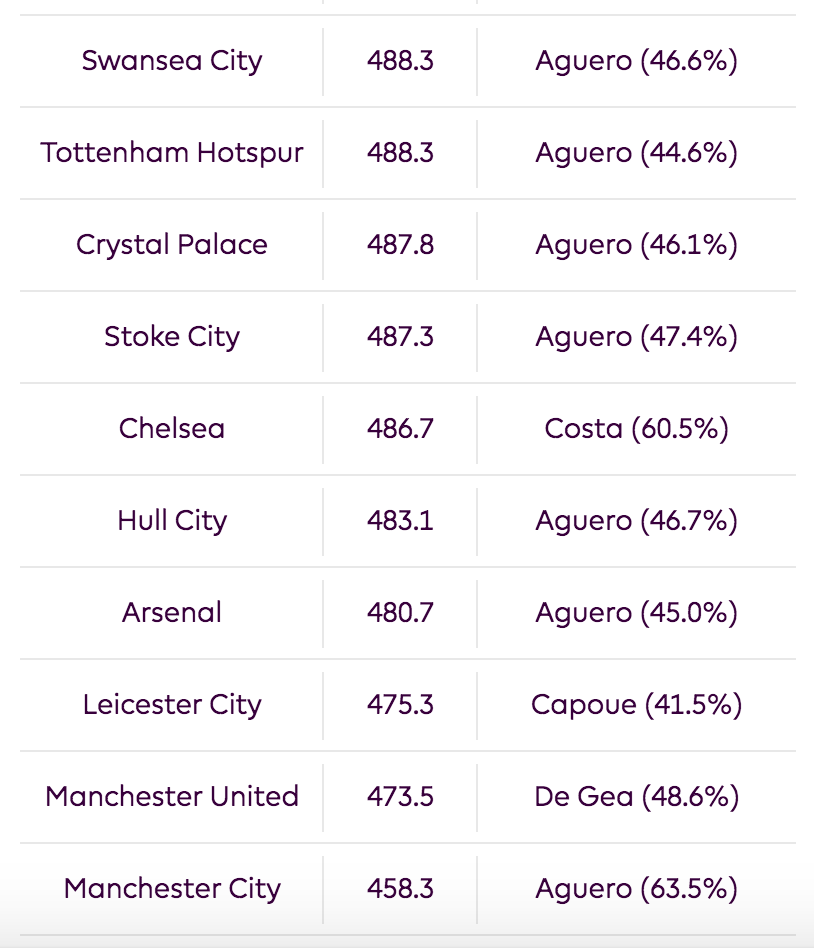 It's unclear exactly why Man United and City fans are doing so poorly, but it's interesting to note that most of the big clubs (with the exception of Liverpool) are near the bottom of the table—perhaps signifying that they have a larger number of casual fans who might not have the knowledge or commitment to be successful fantasy owners. Or maybe Pep Guardiola's WiFi ban at City's training complex is decimating their staff's ability to play fantasy football and tanking their points average.
Meanwhile, Middlesbrough supporters top the table, proving that they did their homework before making their return to the Premier League this season. And Sunderland fans appear to know far more than David Moyes.
The "top-owned player" category is also interesting. It's no surprise that fantasy points machine Sergio Aguero is listed 14 times. What is surprising is that Leicester fans have adopted inexpensive Watford midfielder Etienne Capoue, who has already scored four goals (double his output from the last three seasons combined) as their favorite over the likes of Jamie Vardy and Riyad Mahrez.
As for me, I'm with Hull City fans at 483 points, but I've done it without Aguero (I've remained loyal to Zlatan because I know what happens to those who don't). I've also done it without paying attention to my fantasy team for the last eight weeks or so. This is not a strategy I would recommend for maximizing fantasy success.

Contributors
Howler
TAGS
WELL, IT DEPENDS ON WHAT YOU MEAN BY "FREE."
Enter your best email for full access to the site.