Home
Dirty Tackle
Polish league player eats chocolate bar thrown from stands, then scores penalty
Polish league player eats chocolate bar thrown from stands, then scores penalty
November 10, 2016
What to do when opposing fans express their anger with delicious offerings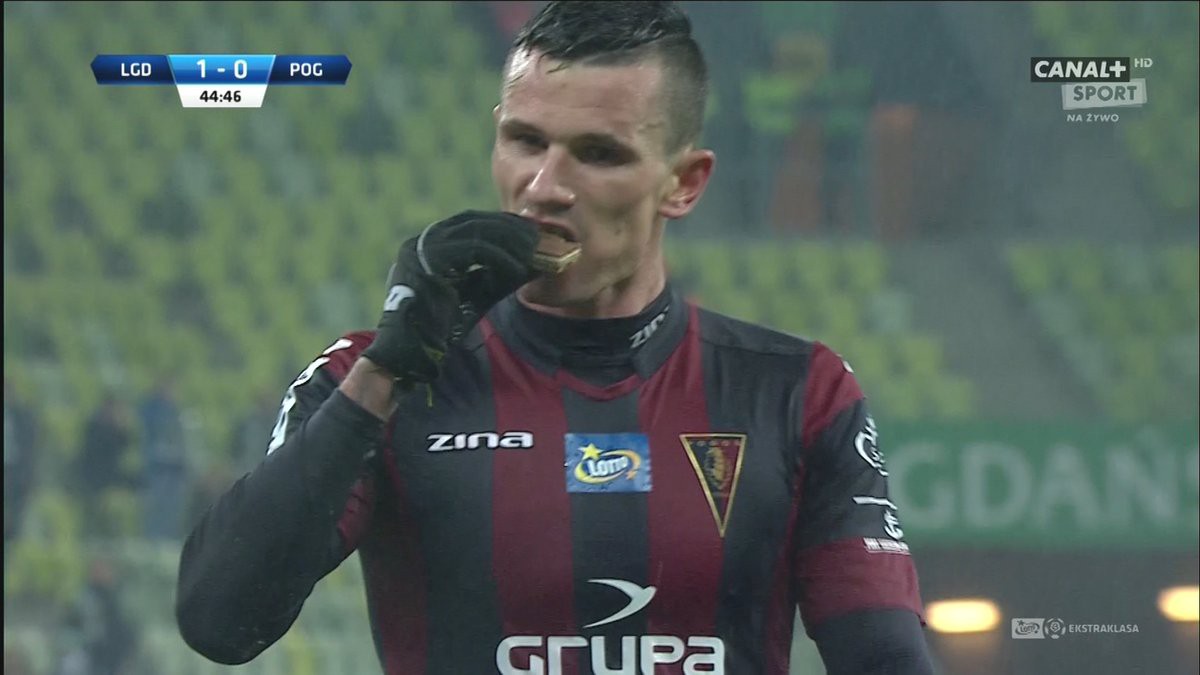 Down 1–0 to Lechia Gdansk just before halftime in a Polish Ekstralasa match, Pogon Szczecin's Adam Fraczczak was preparing to take a penalty when a chocolate bar was thrown at him from the stands. Instead of getting angry, Fraczczak picked it up, took a bite, and tossed it aside with a thumbs up towards the stand from which it came.
While still chewing his unexpected treat, Fraczczak took his spot kick and scored the equalizer. The match went on to end 1–1.
It's unclear why someone felt compelled to throw a delicious chocolate snack at a footballer instead of enjoying it themselves, but it clearly backfired—not only did they lose their chocolate, but Fraczczak used the sugar rush it provided to blast his shot past to keeper to eliminate Lechia's lead.
Of course, two years ago, then Barcelona player Dani Alves took a bite out of a banana thrown by a racist Villarreal fan earning a €12,000 fine for Villarreal and inspiring a banana-eating social media campaign against racism.

Contributors
Howler
TAGS
WELL, IT DEPENDS ON WHAT YOU MEAN BY "FREE."
Enter your best email for full access to the site.