Rafa Marquez scores late winner to end US's "dos a cero" streak against Mexico
November 12, 2016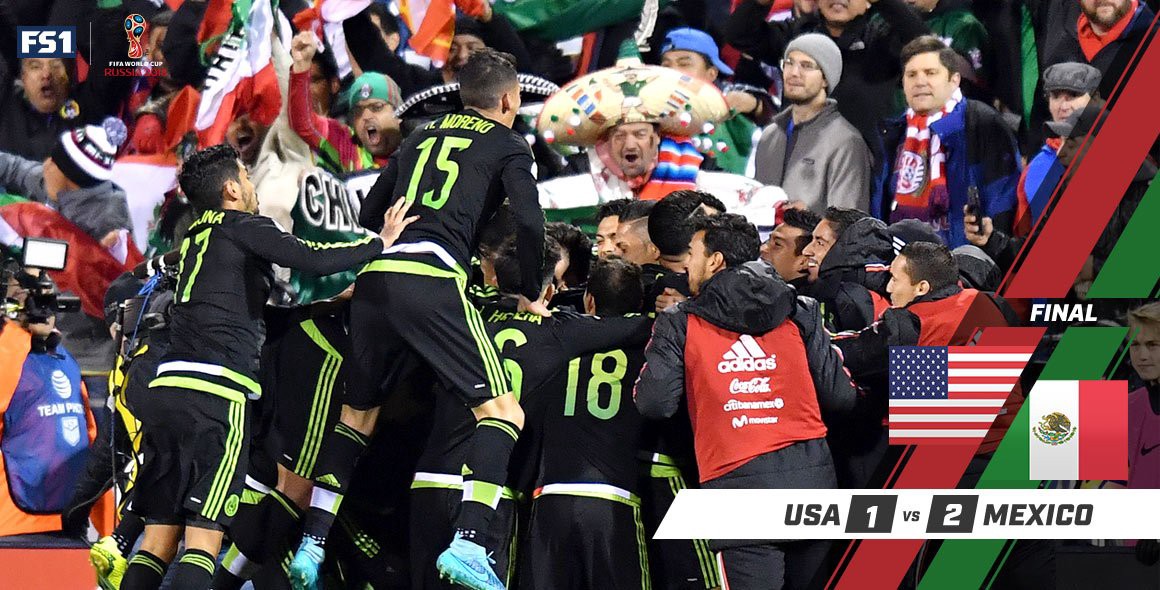 The US tempted fate with obsessive chatter about their active streak of 2–0 wins against Mexico in Columbus, Ohio that dates back to 2001 before the two faced off there in a Friday night World Cup qualifier. And in the end, 8,000-year-old Rafa Marquez made them pay for it.
Considering recent electoral happenings, the evening began pleasantly enough with the two teams coming together for a group photo.
World Cup qualifier time! pic.twitter.com/o4EKjIS1Jh

— SB Nation (@SBNation) November 12, 2016
Once the match was underway, Mexico struck first with a Miguel Layun goal in the 20th minute. This was followed by US goalkeeper Tim Howard leaving the match in the 40th minute with a groin strain, leaving the US one goal and one goalkeeper down at halftime.
In the second half, the US finally came alive and Bobby Wood equalized in the 49th minute. As the yellow cards piled up (there ended up being eight in total), the match seemed headed for a 1–1 draw. But then, in the 89th minute, Old Man Marquez emerged hopped above his walker and headed in what would be the winner.
Mexico's Carlos Salcido was sent off during stoppage time, but it was too late for the US to take advantage and Mexico won 2–1, finally snapping the Groundhog Day-like repetition of their visits to Columbus and the US's 15-year home World Cup qualifier winning streak.
Before the match, Marquez told ESPN FC:
"The good thing about football is that it gives you revenge," Marquez said on Tuesday. "We've not done well here [in the past] and this is a new opportunity to trust in the group and the coach and get three important points."
So if you're wondering how a guy who has been around since man played bingo with the dinosaurs can still muster the big-time goals in big-time moments, the answer is revenge. The answer is always revenge.
https://twitter.com/HectorBrit0/status/797273718842159105

Contributors
Howler
TAGS
WELL, IT DEPENDS ON WHAT YOU MEAN BY "FREE."
Enter your best email for full access to the site.