The Hex's most intriguing match isn't the one you're worried about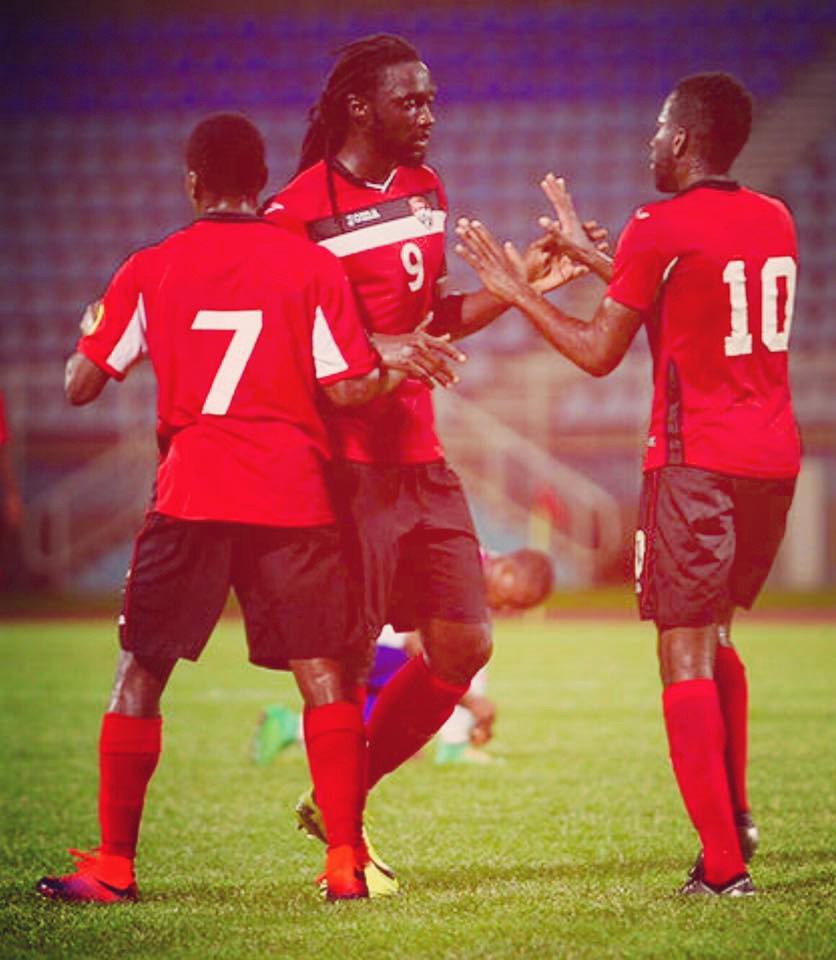 When's the last time you thought about Kenwyne Jones? Kenwyne who, you ask? Trinidadian international Kenwyne Jones, the striker best known for his stops at a number of British clubs: Southampton, Sheffield Wednesday, Stoke, Sunderland, and back to Stoke before Cardiff City and Bournemouth, which ultimately crashed the alliteration party.
He was, at various points in his career, a perfectly serviceable player if not great or memorable. Kenwyne Jones, like most footballers, is exponentially better than you while also being marginal next to, say, the Premier League's larger luminaries (especially if you're wearing a Stoke jersey). All of these players have fans, of course. An attachment to a player needn't be rooted in their godlike abilities, and he has made enough stops over his career to pick up his fair share of fans. (Count me one of those fans; I genuinely look forward to seeing him at Atlanta United FC when he helps them kick off their inaugural 2017 season.)
Jones started his career with the awesomely-named Joe Public (a Trinidadian club team owned by Jack Warner; yes, that Jack Warner) back in 2002. While in Britain, he appeared in an FA Cup final. He was part of the only Trinidadian team to ever make the World Cup. For Americans who tuned into the 2015 Gold Cup, Jones was the obvious leader and attacking focal point of a joyous-to-watch Trinidad and Tobago team that played Mexico in a memorable 4–4 draw, won its group, and then cruelly went out on penalty kicks in its quarterfinal match against Panama. It's about as impressive a career you can have without being truly impressive.
Anyhow, Kenwyne Jones is now 32 and playing on loan for Central F.C, based in Couva, Trinidad & Tobago. That's by design. It allows him to be closer to the national team before he heads to the U.S. for Atlanta United F.C.'s inaugural season.
When Jones participated in the World Cup, he represented the smallest and least populous nation to ever do so. He was joined in the 2006 squad by the legendary Stern John, but they were held goalless in Germany like the rest of the Soca Warriors. Historically, Trinidadian players could hardly have expected to appear in one World Cup — let alone multiple ones — over the course of their careers, but as the Hex kickoff that faint glimmer of possibility is available for Jones.
On Friday night (6 pm ET, BeIN), the Trinidadian team's Hexcursion—maybe Jones' final one—starts by hosting a Costa Rica team that outlasted all the other CONCACAF teams in their 2014 World Cup journey. Los Ticos look to be a favorite to return to Russia in 2015. (They also just happen to be an early road test for the Americans on Tuesday, but we'll cross that bridge when we get there.) As ever, Jones and company aren't favored, but that hasn't always stopped them.
I can't really make the case that the World Cup would be materially worse without a by-then-thirty-something Kenwyne Jones. Nor, for that matter, is this the Friday match that most American soccer fans are talking about. But soccer is about more than home teams and heroes. Sometimes it's just neat to see a journeyman punctuate a long, humdrum career with moments of unprecedented success. Kenwyne Jones is one of those players, and the thought of him making one last great international run is one of the most exciting prospects of this qualifying break.

Contributors
Howler
TAGS
WELL, IT DEPENDS ON WHAT YOU MEAN BY "FREE."
Enter your best email for full access to the site.